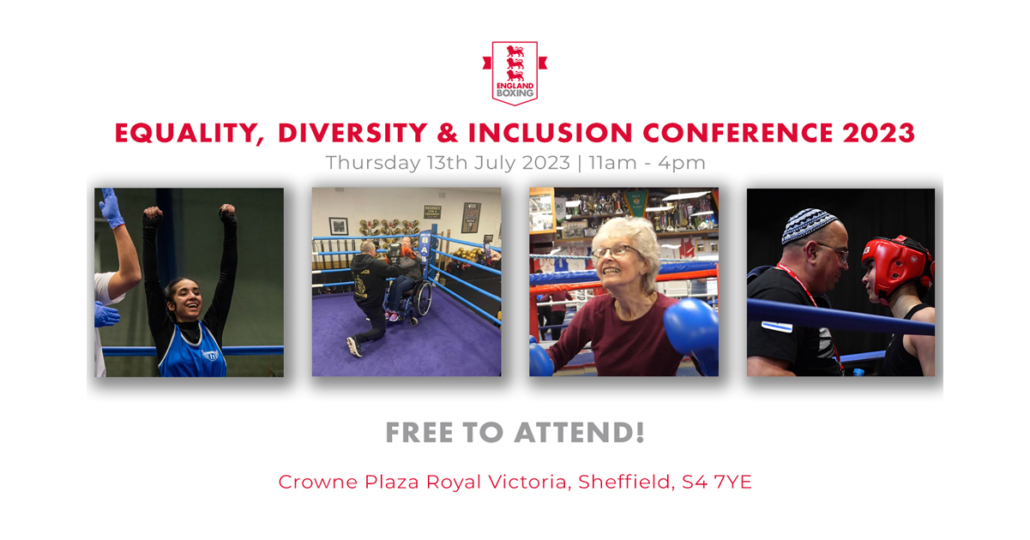 England Boxing Equality, Diversity and Inclusion Conference 2023 – Register your interest
May 7, 2023 | by Chris Boyd
The inaugural England Boxing Equality, Diversity and Inclusion Conference will be held on Thursday 13th July 2023 – and you can register your interest in attending today.
The conference will take place at the Crowne Plaza Royal Victoria Hotel in Sheffield, with guest speakers, talks and workshops all set to be on the schedule.
The event will begin at 11am and finish at 4pm, and will act as a curtain raiser to another inaugural event – the England Boxing Annual Awards.
England Boxing's Equality, Diversity and Inclusion Officer, Chloe Hawes, said, "We're delighted to be hosting our inaugural Equality, Diversity and Inclusion conference in July.
"This is a brilliant opportunity for England Boxing and its membership to learn more about the area, and how to incorporate EDI into their clubs, better supporting everyone to access the sport."
Click here to register your interest, or scan the QR code below.