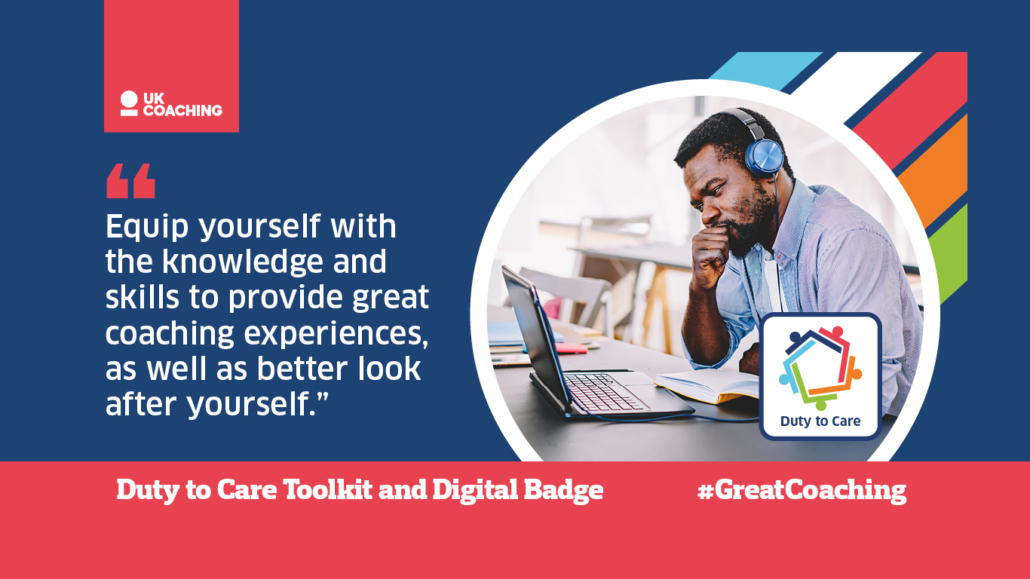 Duty to Care the theme for UK Coaching Week 2023
May 5, 2023 | by Chris Boyd
There is just over a month to go until the start of UK Coaching Week 2023, the annual celebration of great coaching in the UK.
UK Coaching Week 2023 will take place between 5th and 11th June, with a focus this year on, 'Duty to Care: The foundation of great coaching'.
This theme reflects the importance of coaches putting people – their safety, well-being and welfare – at the centre of their coaching practice and learning how to better care for their participants, as well as themselves.
Duty to Care also has an integral role to play in improving people's mental health and well-being and can be a key tool for solving deep-rooted social issues. Learning more about the principles of Duty to Care will equip coaches with ideas and strategies for promoting diversity, equity, and inclusion at and beyond their sessions.
To help you prepare for the week-long event, UK Coaching has announced daily themes, with each giving you a taste of what to expect and how you can get involved.
The daily focuses are:
Monday 5th: Duty to Care
Tuesday 6th: Physical Well-being
Wednesday 7th: Inclusion
Thursday 8th: Diversity
Friday 9th: Safeguarding
Saturday 10th: Mental Health and Well-being
Sunday 11th: Safe to Practice
Click here to discover what each day has in store and start your preparations.