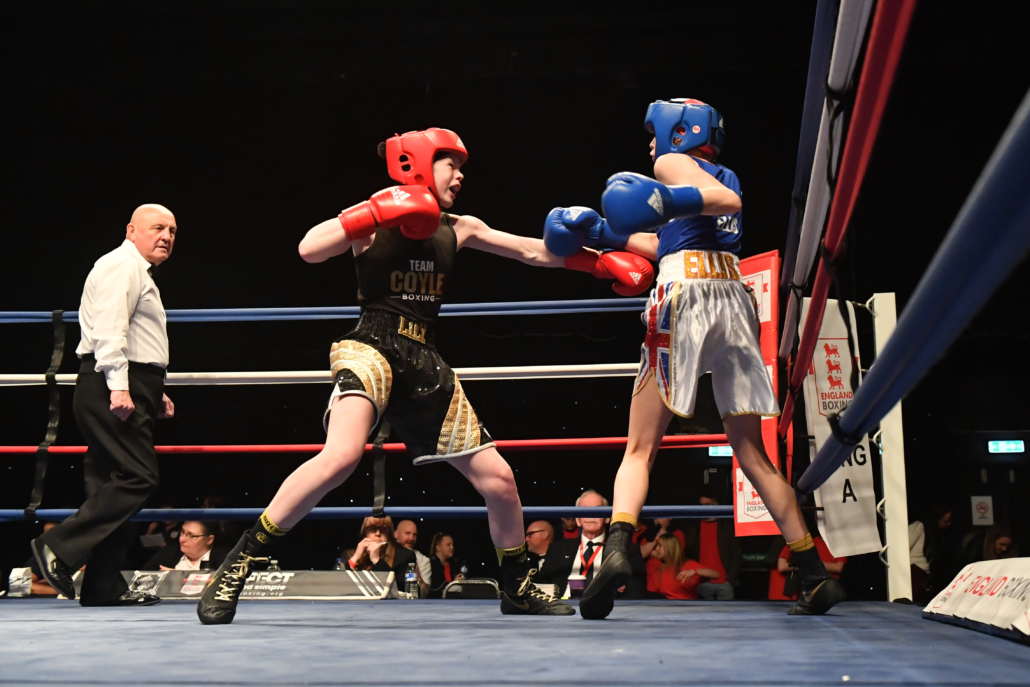 England ready for Scotland duel
October 31, 2019 | by Matt Halfpenny
A mixture of Schools, Junior, Youth and Elite boxers male and female boxers will represent England in a duel north of the border against Scotland on Saturday (2nd November).
It take place at The Nevis Centre, Fort William, and is a sell-out show starting at 8pm.
All boxers are reminded to bring:  BCR1, completed & signed parental consent form, gum shield (no red), wraps, boots, protector and sparring/warm up gloves. All females should bring a completed Non-Pregnancy Declaration Form.
"This duel acts as another exciting opportunity for 10 England boxers to gain international experience as part of their development, and we are really looking forward to seeing how this team perform," said England Boxing's Development Coach, Amanda Coulson.
The team is being supported for this duel by lead coach Adrian Fleming along with fellow coaches Chris Lodge, Laura Sargeant and Russ Turnbull.
The matches are detailed below.
| | | | |
| --- | --- | --- | --- |
|   | ENGLAND | KG | SCOTLAND |
| School | Frances Cope | 46-47kg | Maddison Clarkson |
| School | Lyla Bardauskas | 48-49kg | Brooke Neely |
| School | Jaiden Barber | 46-47kg | Sonny Kerr |
| School | Caleb Price | 48-49kg | Patrick Paton |
| Junior | Lily Henderson | 49-50kg | Frances Heath |
| Junior | Codie Smith | 52-53kg | Josh Alexander |
| Youth | Kyle Quinn | 52-53kg | Lennon Mulligan |
| Elite | Alexandra Richards | 49-50kg | Billie Denholm |
| Elite | Subhaan Ahmed | 60-61kg | Fraser Wilkinson |
| Elite | Joe Tyers | 62-63kg | Kieron McMaster |