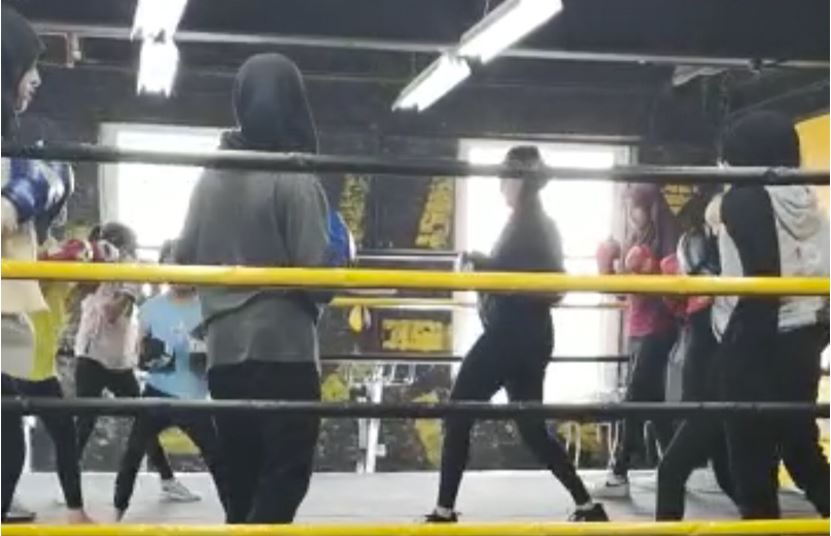 Club case study: Female-only sessions proving a hit at Cobras
April 17, 2022 | by Matt Halfpenny
Cobras Boxing Academy, based in the North-West have established a successful a female only class aimed towards Muslim women within the densely populated Asian community of Blackburn.
Club Coach Mohammed Mumtaz said: "Within the culture of the female Asian community, the barrier for participation was that classes either had male instructors or had male participants using the club at the same time.
"People of Asian ethnicity also have a higher rate of diabetes and blood pressure compared to other ethnic groups, so accessible exercise is important.
"We found that women from Muslim backgrounds were bringing their children to sessions, but wouldn't attend themselves. There was a high demand for female-only sessions led by a female coach.
"We have also had great interest from non-Muslim women, who were more comfortable in a female-only class. I am very happy how the class is going and how we have helped women to get active and improve their health."
The classes are open to any age from six upwards and there are a lot of parents and grandparents attending with their children, which has made the classes more accessible and inclusive.
One of the regular participants, Roni, is really enjoying the classes and says they have helped to boost her confidence.
Initially starting in February, the class has steadily grown, and, after Ramadan, the club will be adding an additional class a week to keep up with the demand.
What's next for the club? They will be starting a class for children with autism, focusing on the fun elements of non-contact boxing.
If you would like to keep up to date with the club and their community classes, you can follow them on social media @cobrasboxingacademy (TikTok) and @cobras_boxing_academy (Instagram).