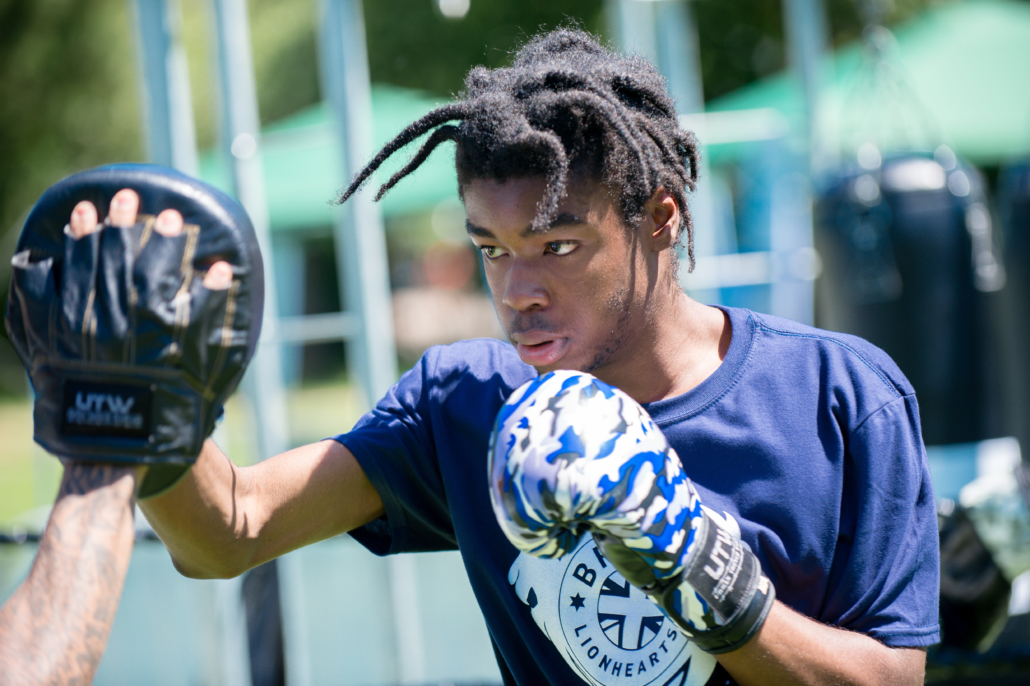 Coronavirus update: road map for phased return of contact boxing
December 2, 2020 | by Matt Halfpenny
A new four-phase Contact Combat Sport Framework has been issued by the government that will eventually lead to an easing of the restrictions it has imposed in recent months – and the return of pad work for some England Boxing member clubs.
The welcome publishing of the long-awaited document that the national governing bodies of combat sports – including boxing, judo, taekwondo, wrestling and others – have jointly been pushing for over several months also outlines the gradual return to sparring and competition in the longer term.
Non-contact for all until England Boxing plan is approved
For the guidance issued on the document to come into force, England Boxing, as the national governing body, has to submit its Sport Action Plan to the government's Department for Digital, Culture, Media and Sport (DCMS) for approval.
This document is already in the process of being submitted and it is hoped it will be swiftly approved.
However, until then, ALL clubs must continue to operate non-contact sessions only (effectively level 0, see below), as per the guidance issued on Monday 30th November, which can be found here.
Once the Sport Action Plan is approved, clubs currently in tier 1 areas – those from Cornwall, the Isle of Wight and the Isles of Scilly only – can resume pad work, providing they follow guidance that will be published by England Boxing.
Clubs from tier 2 and tier 3 areas will only be able to continue to deliver non-contact sessions, but this will be reviewed on a regular basis, as detailed below.
It should be noted that the paragraph referring to the exemption for under-18s mentioned in the government's Contact Combat Sport Framework document under 'local restrictions and tiers' refers to an exemption in terms of numbers taking part in sessions, NOT an exemption from the non-contact rule.
For the avoidance of doubt, this means that Under-18s will not be allowed to do pad work, unless they are in a tier 1 area and when government approval of England Boxing's Sport Action Plan has been given.
Clubs and its members are also reminded that they cannot travel to areas in other tiers to train. Failing to adhere to this could risk a return of stricter government restrictions and a lengthy delay in the return of contact boxing that has been initiated through this process.
'A significant step in the right direction'
England Boxing Chief Executive, Gethin Jenkins, said: "This is a significant step in the right direction after months of frustration of trying to get government agreement on a route to the return to pad work and, eventually, sparring, shows and competitions.
"While this may take a while longer for some clubs than others, because of the government's tiering system, it does set out a clear pathway back to boxing as we know it.
"Once we have approval of our Sport Action Plan, we aim to prove clubs can operate safely and securely in delivering pad work in tier 1 areas, so that more tiers and clubs will be allowed to follow suit in the not-too-distant future."
Phases and tiers
The four-stage process, and which tiers will be allowed to do what following the approval of England Boxing's Sport Acton Plan, is as follows:
Phase 0 (non-contact, socially distanced activity only) – tier 2 and tier 3 areas.
Phase 1 (return to equipment training) – tier 1 areas – once approved.
Phase 2 (return to contact training) – not currently permitted
Phase 3 (return to competition) – not currently permitted.
Should an area move tiers when a by-weekly government review takes place, clubs in that area can do what is permitted in that tier (once England Boxing-approved).
For example, for areas that move from tier 2 to tier 1, clubs in that area will then be allowed to do pad work. Conversely, if a tier 1 area were to move into tier 2, they would be required to cease pad work.
Again, clubs will be notified of this when tier changes occur.
DCMS will determine, in conjunction with public health officials and Sport England, when contact combat sports can move between phases. This will be reviewed every four weeks.
Further updates to follow
England Boxing will update further once the Sport Action Plan has been approved and would like to thank members and clubs for their ongoing efforts to keep sessions running on a non-contact basis in the meantime.
Any further questions should be emailed to: enquiries@englandboxing.org