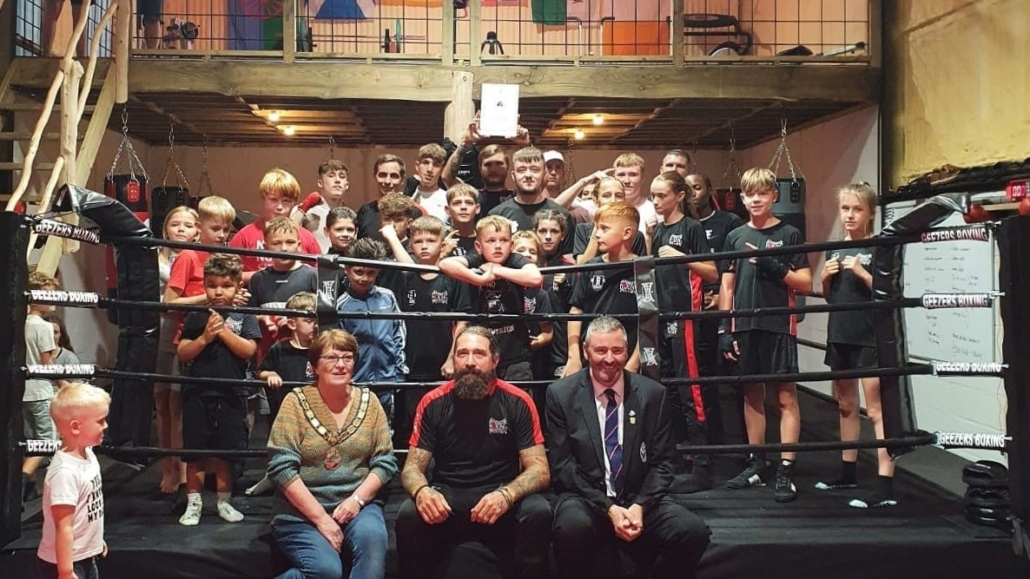 Club case study: Crewkerne Boxing Club, from nowhere to call home to community asset
September 21, 2022 | by Chris Boyd
This is the story of how Larry Mills, coach at Crewkerne Boxing Club, converted an old, disused hay barn into a top-quality boxing gym.
Larry has boxing running through his veins. Many of his family members were boxers and, at a young age, Larry himself began boxing at the Prince of Wales gym in Thornton Heath, South London.
In 2009, Larry moved down to Somerset to start a family. He had always wanted to give back to the community, and it was through boxing that he believed he could achieve this. So, in 2016, he began coaching at Yeovil ABC and shortly after became an England Boxing level one coach. During this time, he also began to train his son, Moken Mills, who is now a school boy national champion.
Unfortunately, during the pandemic, Yeovil ABC was temporarily closed due to a change in ownership. Determined not to let this effect his boxers, Larry chose to travel twice a week to Sturminster ABC so that they could all continue training. This routine soon became unsustainable due to cost and time and Larry found himself back at square one.
In August 2021, however, Crewkerne Boxing Club was born. Larry and his team were able to secure a local village hall that they could coach out of every Friday. Despite being restricted to opening just once a week, the club quickly became a massive hit in the community, with 70 members coming through the doors in the first six weeks of opening. Larry welcomed members young and old, with ages ranging from 5 to sixty-years-old.
Due to the incredible impact the club was having on the community, Crewkerne needed a full-time premises. A local farmer, Charlie Snell, heard about the amazing work the club were doing and offered his disused hay barn. Despite needing a lot of work, Larry and his team saw it as the perfect size and location for a new gym.
Minor work began in February 2022 and the journey to build the gym was underway. After receiving a lot of interest from local and corporate companies, Crewkerne BC were soon able to fund the materials for the build. A massive £20,000 was donated and 14 companies were involved in supporting the build of the facility.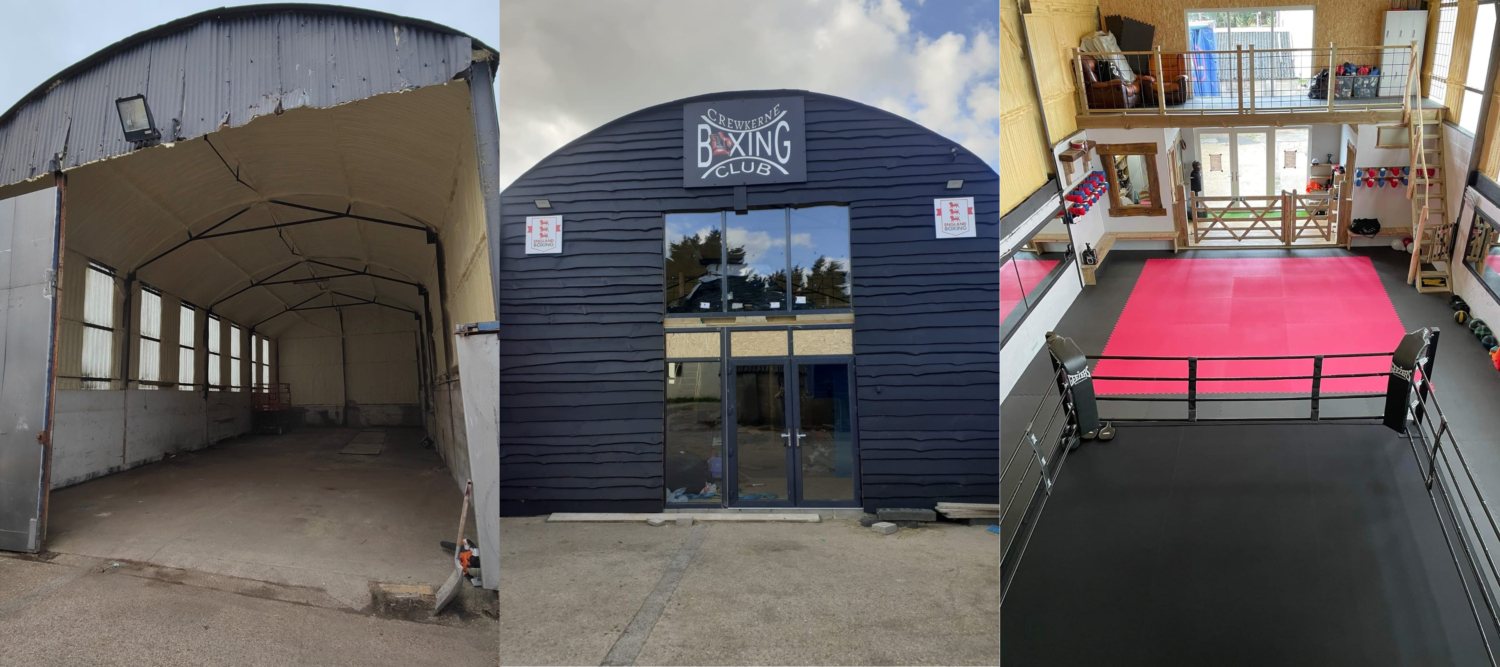 Finally, after 7 months of hard work, passion and determination, Crewkerne's brand new gym was open. The ribbon cutting ceremony took place on 5th September 2022, and local mayor Kathy Head was given the honour, accompanied by Mike Hemming.
The ceremony welcomed over 120 people and included support from other gyms (Mackenzie's and Body Snatchers ABC).
Since opening, the gym has gone from strength to strength, with Larry hosting full gym sessions every day and launching a popular ladies night. The club has also continued it's great work in the community and has a busy season coming up, with local shows Barum Box Cup and King of the Ring on the horizon.
In it's short history, Crewkerne boasts an ever-growing list of champions, with a 1x western counties champion, 1x Bristol box cup champion, 2x Lonsdale box cup champion, 1x national champion and 1x challengers belt champion amongst their ranks.
This is only the beginning for Crewkerne BC and we certainly expect Larry and his gym to enjoy further success going forward.