Birmingham 2022 Commonwealth Games: Get group tickets for clubs and doctor volunteers sought
February 24, 2022 | by Matt Halfpenny
England Boxing clubs and members can now apply for group tickets to watch this summer's Birmingham 2022 Commonwealth Games together.
The biggest multi-sport event to be staged in the UK for a decade comes to the West Midlands between Thursday 28th July and Monday 8th August and is bidding to create a fantastic legacy, with the hope that as many people as possible can experience the Games.
It's easy to submit a request… all you need to do it complete the online form via the link below.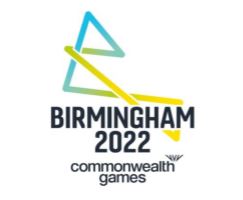 What is the group ticketing programme?
The Group Ticketing Programme provides an opportunity for schools, clubs and community groups to attend the Games together.
The programme is available for a number of selected sessions across nine different sports; Boxing and also Athletics and Para Athletics, Badminton, Beach VolleyballCricket T20, Hockey, Netball, Rugby Sevens and Table Tennis and Para Table Tennis.
For a group booking, a minimum of 11 tickets needs be purchased for a session. All bookings are subject to Birmingham 2022 approval and are subject to availability. Terms and Conditions must be agreed to before you submit a request.
How it works
You can apply by clicking here, with the form at the bottom of the website page.
Please complete and submit the form below to enquire about a group booking. Once submitted, the request will be reviewed by Birmingham 2022 and you will be notified on the status of your request by Friday 4th March 2022.
If you have any questions relating to the Group Ticketing Programme, please refer the Games FAQs which can be found by clicking here.
Are you a doctor who could volunteer?
Birmingham 2022 are also seeking UK-qualified sports and exercise medicine doctors (or those people who are nearing the end of training).
It is an opportunity that may be ideally suited to doctors who provide a medical presence at England boxing bouts for club shows and championships.
If you are interested in joining the team for Birmingham 2022, please email medical.volunteers@birmingham2022.com, where any questions can be answered by Tricia Hayton.