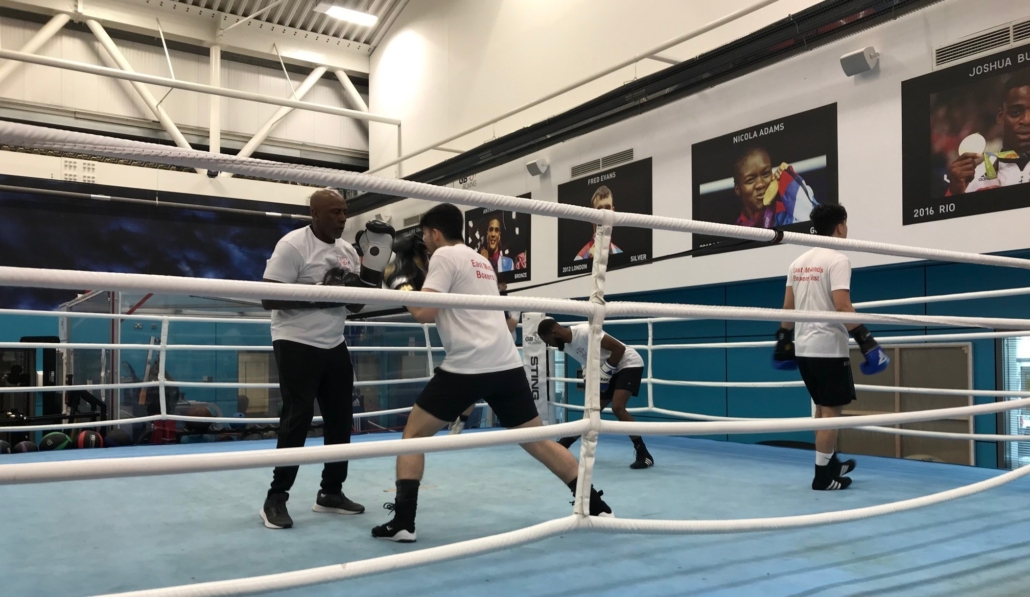 30 coaches pass screening for Performance Coaching in Boxing (Level 3)
April 20, 2022 | by Matt Halfpenny
The screening for the second cohort of the England Boxing Performance Coaching in Boxing (Level 3) Course took pace at the weekend, with 30 coaches successful.
It took place at in the Lions' Den (GB Boxing Gym) at the English Institute of Sport, Sheffield over the Easter weekend (16th and 17th April).
A total of 48 coaches put their names forward for the process, which saw each make their way around four stations that made up a one-hour assessment process.
The four stations focused on coach leadership, management and planning, padwork and one-to-one coaching, sparring and a 15-minute group coaching session.
Successful coaches will now go forward to start the PCiB programme in September 2022.
A third cohort of coaches will be selected in November 2022.
England Boxing would like to thank the boxers who travelled to help with the screening.
Coaches selected
Tom Cavanagh, Dean Sugden, Preya Dhanecha, Tony Nicholls, Michael Biggs, Simon Carsberg, David Johnston, Shane Carrington, Denis Hysenbelli, Louise Vidor, Lewis Richardson, Warren Davies, Roy Summers, Ricardo Williams, Ryan Cocker, Kevin Bullus, Richard Atkinson, Gary Smith, Lee Glover, Sean McGann, Steven Cadman, Fraser Neil, Kara Mikolajcska, Michael Mikolajcska, Joe Smith, Paul Senior, Terry Gammons, Shah Rahman, Carl Ellis, Bernard Coupe.