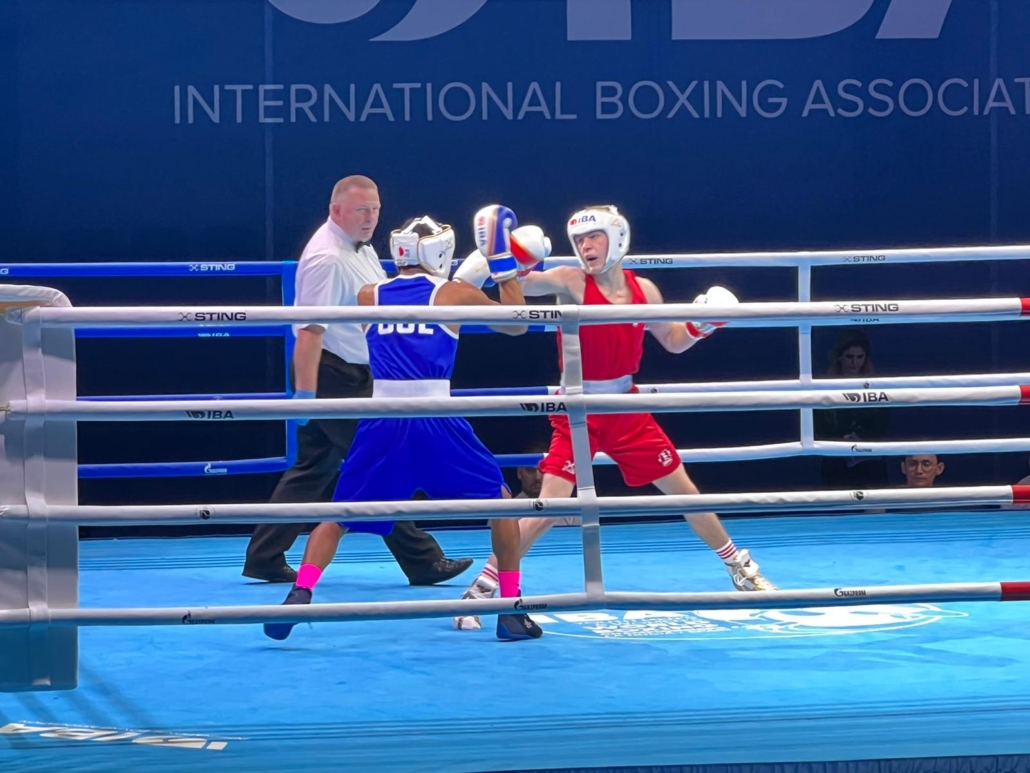 Youth Worlds 2022: Ketley and Mohamed ensure ideal day one start for Team England
November 15, 2022 | by Matt Halfpenny
Team England enjoyed a perfect start to the IBA Youth World Championships 2022 in La Nucia, Spain, as both boxers in action claimed comprehensive day one victories.
Owen Ketley ensured the Three Lions got their Championships off to a flier as he cruised to victory over Colombia's Daniel Valenzuela of Colombia in the morning session.
The Under 54kg contender, from the Lionheart Boxing Academy made a fast start to win the opening round unanimously, including by a 10-8 margin on four of the five judges scorecards, landing some slick counter-attacking combos.
The reigning European champion continued to use his sharp footwork to good effect in the second, winning it 4-1 and all-but secure his place in the next round.
He did so by closing things out in the final round to run out an overall 4-1 split decision victor by the scores of 30-25, 29-27, 30-26, 30-26, 28-29.
Osama Mohammed had to wait until the evening session – the last of three – to get underway before boxing Latvia's Alans Orda at Under 63.5kg.
But that did not affect the European bronze medallist in the slightest as he produced a polished performance to ease through.
The opening round saw the Latvian attempt to force the pace but Mohamed use that to find the range with his jab and also land with some sweetly-timed backhands to take it 10-9 across the board.
The Lion ABC boxer, from the Midlands, held the centre of the ring more in the second round, but the result was the same as he continued to pick the better shots to win a second consecutive 10-9 clean sweep.
To his credit, the plucky Orda came out hard at the start of the third round, but, as he tired, Mohamed was able to pick him off at will in the closing stages, resulting in three 10-8 rounds and an overall 30-26, 30-26, 30-27, 30-26, 30-27 scorecard.
Tomorrow, four England boxers are in action tomorrow (detailed below), including a second bout in as many days for Ketley.
Coverage of the action is available on the IBA YouTube Channel by clicking here.
Day two England bouts
Session 1
Ring A, Bout 3: Under 52kg – Lauren Mackie v Ye Jin Oh (Korea).
Session 2
Ring B, Bout 2: Under 57kg – Emily Whitworth v Xiomara Santamaria (Panama).
Ring B, Bout 9: Under 60kg – Shori Sakumoto (Japan) v Nelson Birchall.
Session 3
Ring A, Bout 5: Under 54kg – Denis Bril (Germany) v Owen Ketley.