Wellbeing Monthly: New Year, New Beginnings
January 11, 2023 | by Chris Boyd
As we move forward into the new year, will you reflect on 2022 and see it as a complete washout, or are you able to take some positives forward with you?
Take a moment to reflect on these areas for the last year:
What was challenging?
What did you learn?
What did you enjoy?

Stay focused
Some people chose to let the turn of the year pass them by, while others set out goals for the year ahead. This provides motivation and excitement, with a belief that the coming year is going to be a great one. While a new year presents an excellent opportunity to set those goals, it's key to ensure they're realistically achievable, be it getting fitter, saving money or learning a new skill.
10 tips to help
Goalsetters often start off strong, but as time goes on the motivation fades and old habits return. If you are setting new goals for the new year, use these 10 tips to help you:
Make specific goals and identify a timeline – Know the end result you want, include numbers in your goal and include a date to reach your goal by.
Transform your identity to reach your goals –Make sure what you want to achieve reflects who you are. You will have to develop the character to create the habits to achieve your goal.
Create an action plan – In order to achieve a goal, you must have a plan. Without a plan, you are not instructing your mind on what to do.
Build your schedule and block out time – Now you have a goal and a plan, block out the right amount of time to achieve it.
Find a support partner – Find someone you trust to share your progress with, someone who will push you and hold you accountable.
Track your progress – When you track progress, you remind yourself of your goals and what you need to do to achieve them.
Aim high, start small and focus on the progress – By focusing on the result and how you are going to get there, and checking on your progress, you have more chance of achieving your goal.
Create the right environment – The environment you are in often plays a hidden hand that shapes your habits and decisions.
Improve yourself in the area you want to be great – Sometimes you don't have to do something new, you may wish to work on something you already know and develop it.
Regularly review your goals – Write down your goals, look at them, review them, track your progress, and talk and think about them.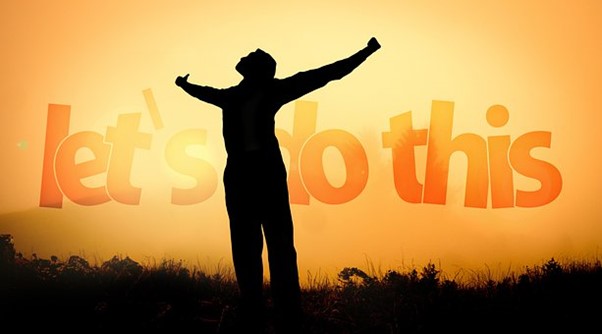 What are your goals?
Even though we are in the New Year already, it's important to think about what you achieved last year and what you might want to achieve in 2023.
If you are looking to set goals but are unsure what it is that you want to achieve, here is a list that might help:
Maintain a regular fitness regime – join a local boxing gym (find one here), get some outdoor exercise or participate in home workouts.
Get up earlier – if you have a busy schedule, set your alarm a little earlier and get more done each day.
Drink more water – water is crucial to keep your body and mind healthy.
Keep a regular sleep schedule – getting quality sleep helps you stay more alert, feel more energised and improve productivity levels during the day.
Be kinder to yourself – practice self-care and be nicer to yourself this coming year.
Book on to a Box In Mind course for guidance on how to support your own wellbeing and how to spot the signs that someone is experiencing mental health problems, and explain what you can do to get that person the right help.
Whether it be something small, something new or something you want to continue, the most important thing is to only do what you want to do and what makes you happy.
Remember: Stay safe, be kind and set realistic goals