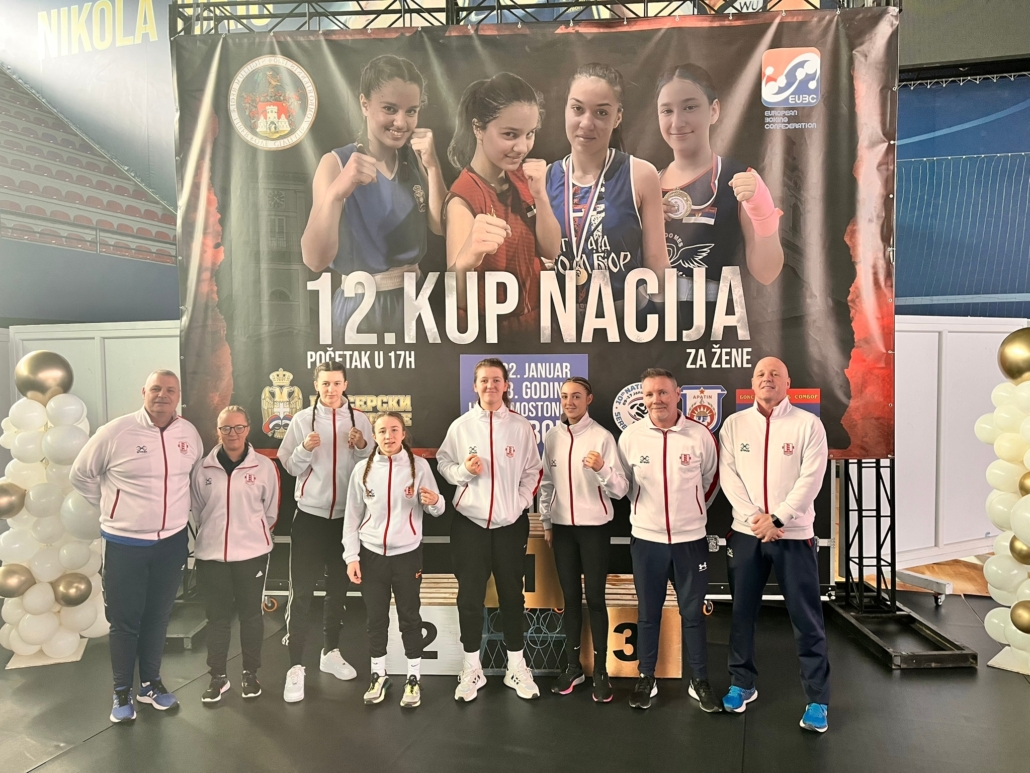 Team England learns opponents at EUBC Nations Cup 2023
January 17, 2023 | by Chris Boyd
Team England has learnt their opponents at the EUBC Nations Cup 2023, with two boxers entering at the semi-final stage and two receiving byes directly into the final.
Sturminster Newton's Ruby White will compete on Thursday 19th January against Romania's Nadia Cojocaru for a place in the Junior under 48kg final. The final will take place on Saturday 21st January.
Fellow Junior boxer Ella Lonsdale will be in semi-final action on Friday 20th January. The Sunderland East End boxer will face Croatian opposition in Lana Paljusic for the opportunity to box Serbia's Milica Pantelic in Saturday's under 57kg final.
In the Elite category, Dionne Burman has received a bye directly into the final. The Braunstone boxer will compete against notoriously tough Azerbaijani opposition in Shahla Allahverdiyeva, in the under 66kg final on Sunday 22nd January.
Up last for Team England will be Emily Asquith. The Bridlington CYP boxer will compete against Hungarian Reka Hoffmann in the +81kg final, also on Sunday 22nd January.
Team England schedule:
Thursday 19th January
Bout 23: Under 48kg – Ruby White vs Nadia Cojocaru (Romania)
Friday 20th January
Bout 36: Under 57kg – Ella Lonsdale vs Lana Paljusic (Croatia)
Sunday 22nd January
Bout 73: Under 66kg – Dionne Burman vs Shahla Allahverdiyeva (Azerbaijan)
Bout 76: +81kg – Emily Asquith vs Reka Hoffmann (Hungary)