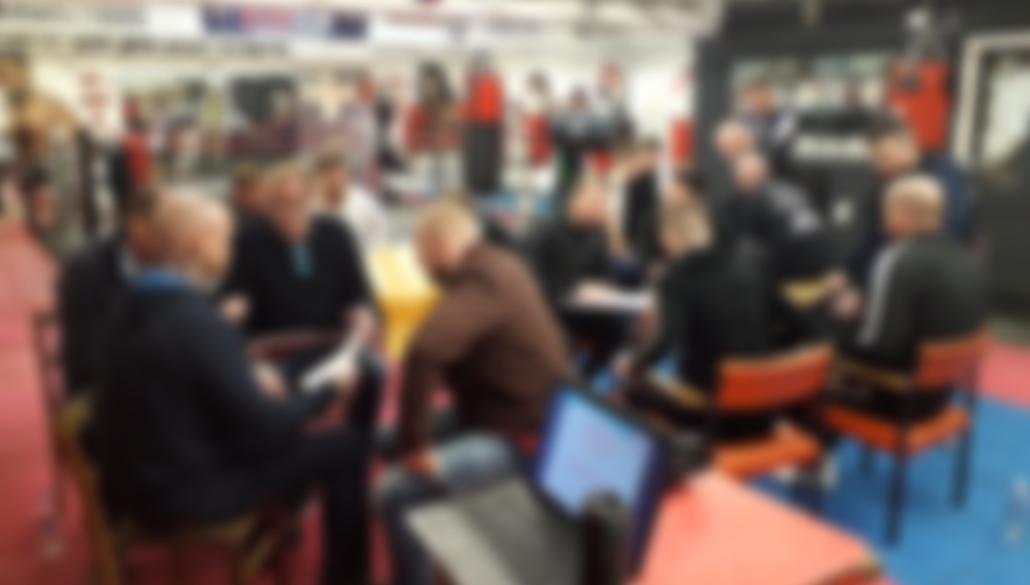 Amber Service to hold second 'Lived Experience' conference in February
January 18, 2023 | by Chris Boyd
Amber Service and Aspire Boxing Club are partnering for their second 'lived experience' conference, 'Turning Adversity into Advantage' following the success of their first event in May 2022.
The event is being hosted by South Yorkshire Fire and Rescue, where the session you will hear from people who have lived experience of abuse and exploitation, as well as from professionals working in that area. Please note that some of what you will hear could be upsetting.
Learning Objectives
Understanding how anyone can be a victim
Identifying and responding to service users' immediate needs
Recognising the importance of believing in young people
Acknowledging the importance of workers going the extra mile to support young people
Recognising trauma and its impact
Developing an understanding of the behaviours of children who have been abused and / or exploited
Speakers:
| | |
| --- | --- |
| Johnny Nelson MBE former WBO Cruiserweight Champion | Johnny Nelson, Former World Boxing Champion, will speak about the benefits young people get from sport and how with the help of one man, Brendan Ingle, believing in him, his life changed. |
| Danny Wolstencroft and Mike Hurst (Lads Like Us) | "Being Trauma Informed isn't a tick box exercise, it's a way of being. Used with professional curiosity, you will save lives. It saved ours." |
| Carol Hancock (Solicitor) | Carol is a solicitor, who will explain how abuse can happen to anyone. |
| Tom Delaney | "Thomas Delaney certainly knows something about drug use. He knows the tricks and deceits that go along with it, the beautiful moments of high and the life-threatening lows. He knows very well the secrets, lies, and promises that come with being in relation to a master that can convince you it knows all the questions and has all the answers you will ever need. He has lived through drug use and has almost died through it." |
| Dr Sarah Lloyd (Parents Against Criminal Exploitation -PACE) | Sarah's professional background is in youth and community work and parent support. She has worked in the voluntary sector for over 20 years mainly in the field of exploitation. Her doctorate explored social workers' understandings of CSE and sexually exploited girls. She was awarded the Association of Child Protection Professionals Research and Practice award in 2019. Her paper, "She doesn't have to get in the car: exploring social workers' understandings of sexually exploited girls as agents and choice-makers", was published in Children's Geographies in 2019. |
| Catherine Randall (Catherine Randall Deputy Head of Safeguarding, NHS England) | Catherine is the national Associate Director for NHS safeguarding for NHS England. Catherine's previous posts have included Chief Nurse / Director of Nursing / Executive Safeguarding Lead for Trafford CCG and Governing Body Member. |
The event will take place on Friday 17th February between 09:30am and 3pm at the South Yorkshire Fire and Rescue Training Centre in Sheffield.
Organisers request that those interested only book if they can attend the whole session. Limited spaces are available, and the event is anticipated to be popular.
Parking is on a first come first served basis, with additional street parking available. Tea and coffee will be available for all attendees.
To book, click here.