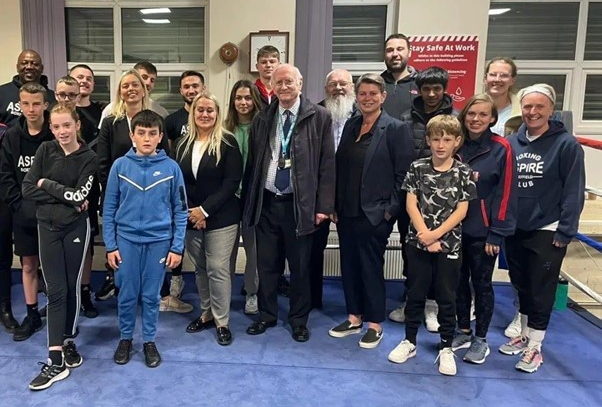 Inspirational anti-knife crime presentation delivered at Aspire Boxing Club
September 30, 2022 | by Matt Halfpenny
Sheffield's Aspire Boxing Club has received funding from the Police and Crime Commissioner to deliver the Second Chance Project in the city's Schools.
The South Yorkshire club was the England Boxing Community Club Impact Recognition Programme for July and are continuing to forge ever-stringer links in its community.
This week, Alison Cope – mother of Joshua Ribera, who was murdered in a knife crime in 2013 – delivered a workshop session as part of her tireless work to help prevent youth violence by sharing her son's unique life and death story.
Among those in attendance were boxers and parents for Aspire BC, Dr Alan Billings (Police and Crime Commissioner), Sally Williams (Director of the Children's Service) and Kate Josephs (CEO of the Children's Service), Lynette Mayo (England Boxing's Membership Services Manager).
England Boxing's Club Support Officer for Yorkshire, who was also in attendance, said: "This anti-knife crime event, run by Aspire Boxing Club, was extremely insightful and moving.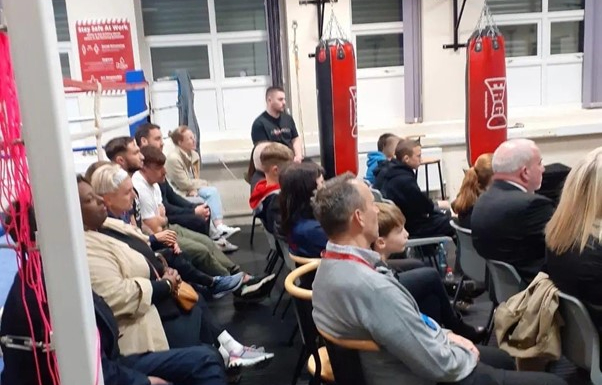 "The work that the team at Aspire is doing is incredible. They are proving that boxing clubs provide so much more than just the boxing.
"The club are educating many children across Sheffield about the dangers of knife crime, and this will make children think differently in the future and will change many children's lives."
Mayo added: "As a mother myself this workshop impacted me like no other, I had attended before.
"I feel it is important more than ever for our boxing community to support and educate on youth violence, in particular knife crime. I would really to see Alison Cope's workshop delivered to every club."
At the end of the session the Police and Crime Commissioner, Dr Billings, said the presentation on anti-knife crime was the best he had seen to date.
Cope was in Sheffield for three days and during that time she delivered to over 1,200 children and 30 school staff.
You can find out more about Alison's amazing work by clicking here.
Clubs also can still apply for the Together Fund to support with running important sessions like this within the club.
For more details on Aspire Boxing Club go to its Facebook page by clicking here.