Punch Like A Girl course makes a return to Yorkshire
January 24, 2022 | by Matt Halfpenny
The Punch Like A Girl Female-only (PLAG) Level One Coaching Course has returned to Yorkshire, seeing nine new women become England Boxing assistant coaches.
The four-day course ran at the Evolve Boxing Club in Leeds and was made possible by funding from Yorkshire Sport Foundation.
All those who passed will now attend a funded safeguarding course and have received a pack of equipment (gloves, pads and skipping ropes) to take back to their clubs so they can deliver female-only boxing classes within their communities.
The group have also set up their own WhatsApp group to share ideas and good practice, as well as offer each other support.
All attendees have been invited to join the England Boxing Female Community of Practice Group.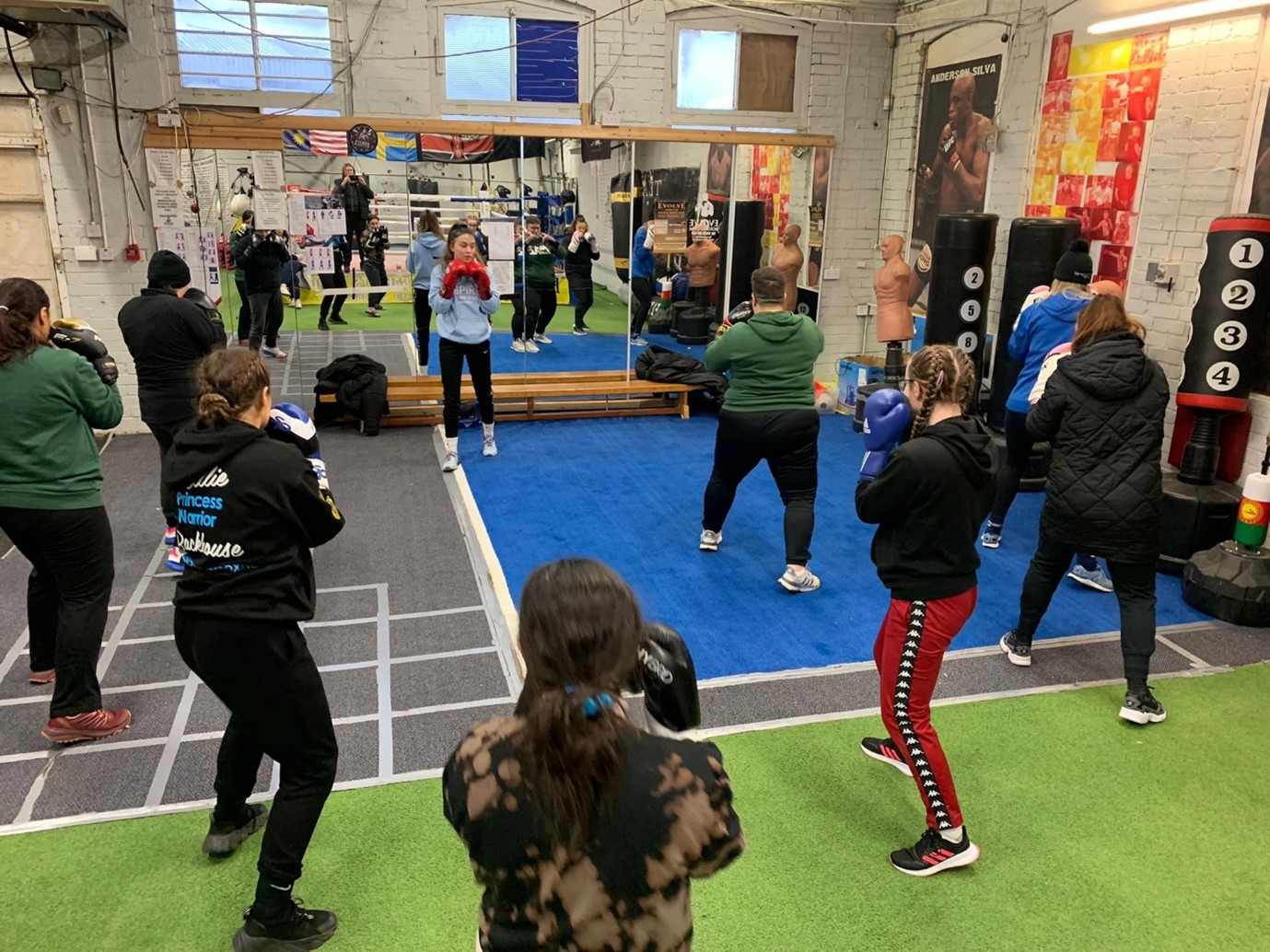 "What a fantastic couple of weekends it's been," said Laura Sargeant, who leads on women and girls' boxing for England Boxing. "It has been amazing to watch these ladies grow in confidence over the duration of the course.
"Currently only 10% of coaches are females, which is why there is an absolute need for these female only courses to run. PLAG gives these coaches a chance to learn and develop in a safe environment without any barriers or prejudice.
"The addition of two new female coach educators, with more to come, will also push the visibility of women in the sport and create firm role models for the future.
"I wish these ladies all the best as they now start on their journey as Level 1 coaches."
Josie McNamara, of Northern Powerhouse Boxing Club, said: "I was part of the cohort of women taking their England Boxing Level One coaching qualification, a course lead by a female England Boxing coach educating team.
"Being part of an all-female team created a great learning environment. The group brought a wide variety of different experiences to the four days which I think everyone learnt from and found very supportive."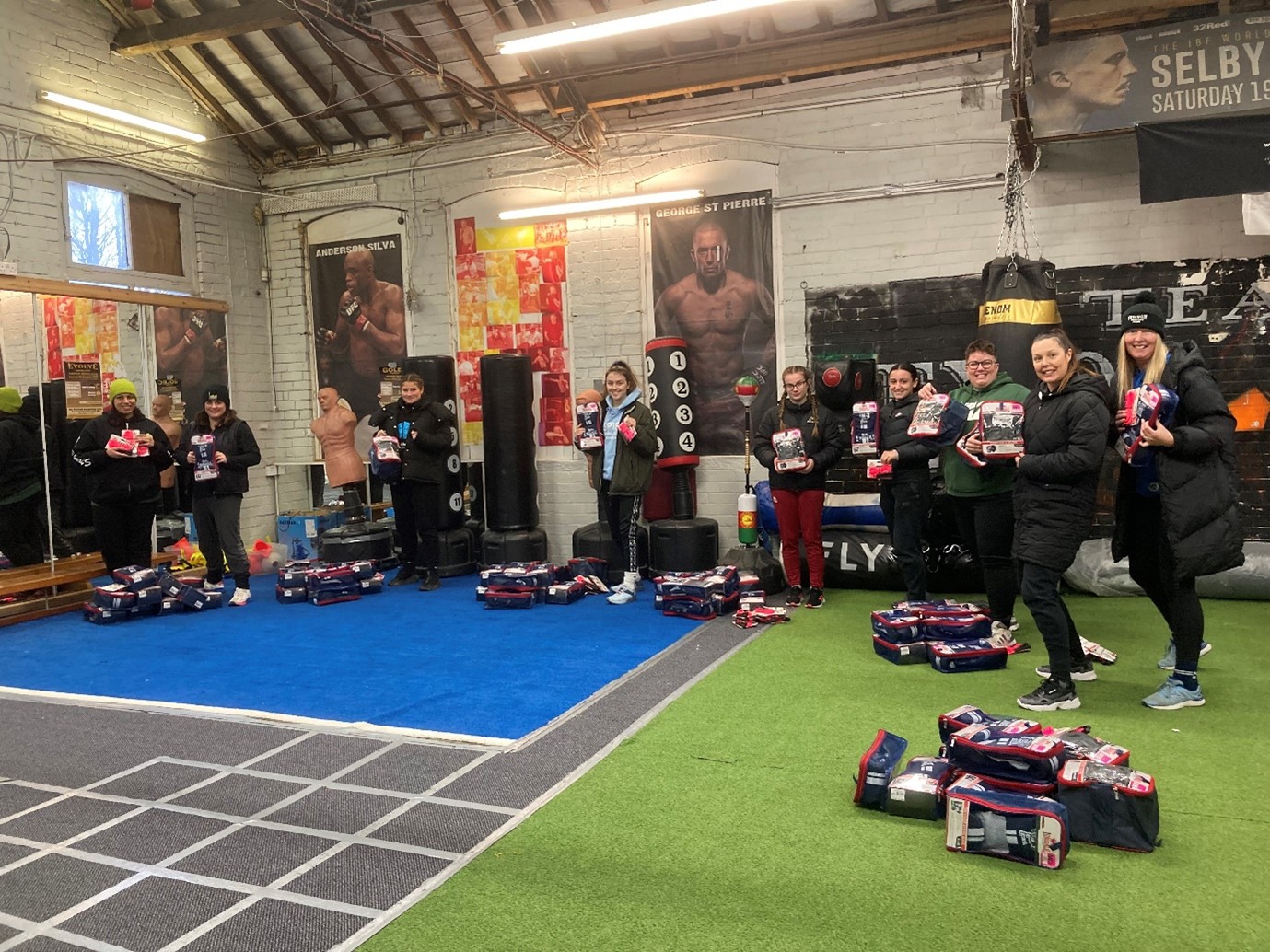 "The fact that this course was funded by YSF made it much more accessible for our club and the gifted equipment will be very useful, especially to help keep new members engaged who have yet to invest in any kit.
"Both coaches from our club were very pleased to have passed their Level 1 and will be in the club this week putting into practice the new skills they picked up during the course.
"As a club who has a predominately female coaching team, courses like this are an invaluable way to not only increase our coaching skills within the club, but also provide a chance to develop connections with other female coaches at other clubs and within England Boxing."
Sarah Parsonage, from Freedom Boxing Club, added: "The Level 1 England Boxing Course is an excellent course for those looking gain the basic knowledge of boxing.
"Sometimes learning in a male-dominant environment can be intimidating, so the fact that this course was all females gave me more confidence, plus the funding from Yorkshire Sport Foundation made it easily accessible.
"My next steps are to practice what I have learnt by working with the boxers and more senior coaches at my club, and to develop my knowledge and confidence as I progress. Thank you to England Boxing and YSF for giving me this opportunity."
As well as, Northern Powerhouse and Freedom, assistant coaches also qualified from Aspire, Sheffield City, Burmantofts and Wath Upon Dearne.