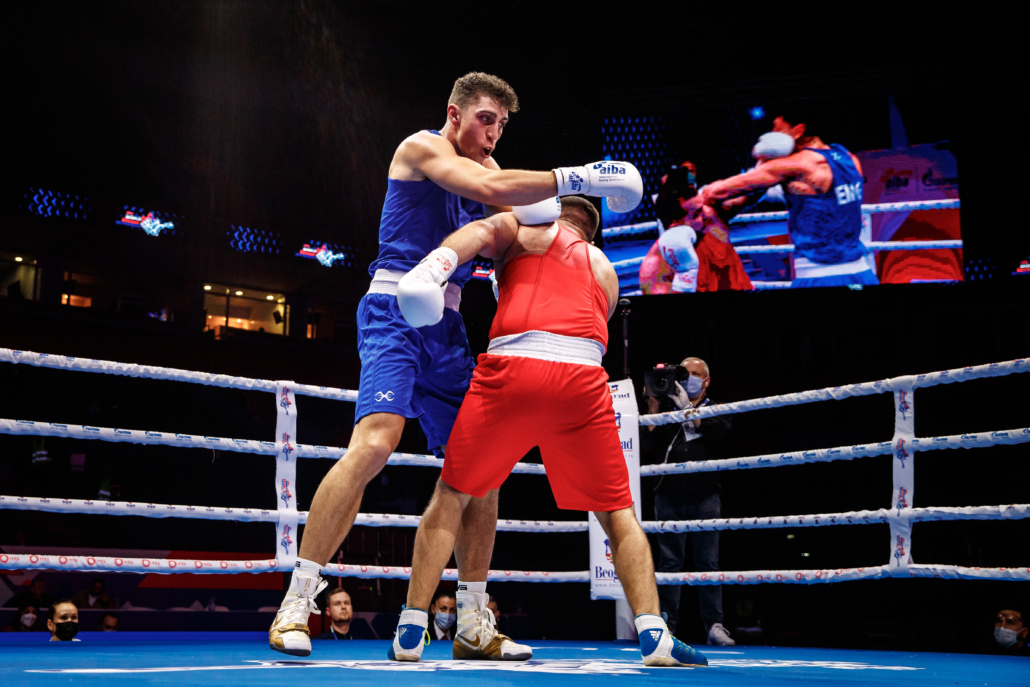 Men's World Championships 2021, day five – Williams marches on but Akbar goes out
October 29, 2021 | by Matt Halfpenny
England's Lewis Williams clinched a place in the last of the heavyweight (Under 92kg) division on day five of the AIBA Men's World Championships in Belgrade Serbia.
The Leamington Spa boxer did so with his second unanimous points victory of the tournament, this time over Albania's Indrit Laci.
Williams, who beat Rauf Rahimov of Azerbaijan comprehensively in his opening contest on Tuesday was equally impressive this time out.
The Cleary's Gym boxer was on the front foot from the first bell and, just like in his previous bout, dominated behind a strong jab.
Four judges scored the round 10-8 in his favour and he won the second according to all five judges' though only one was again by a 10-8 margin.
While Laci tried hard to get a foothold in the contest, and remained dangerous, Williams remained watchful to close out victory and book a bout on Sunday evening against Ukraine's Robert Marton.
However, there was disappointment for Bradford Police boxer Harris Akbar who exited the tournament at the last 32 stage.
He was beaten unanimously by Ukraine's Yurii Zakharieiev at light-middleweight (Under 71kg).
Tomorrow, George Crotty will make his first appearance of the championships after being handed a bye first up, when he will face Kazakhstan's Omurbek Bekzhigit.