#KOCOVID19 fundraising reaches almost £130,000
May 15, 2020 | by Matt Halfpenny
England Boxing's #KOCOVID campaign has now helped raise almost £130,000 for England Boxing-affiliated clubs.
The campaign was launched to help gyms hit hard by the Coronavirus-enforced closures secure vital funds to ensure their survival.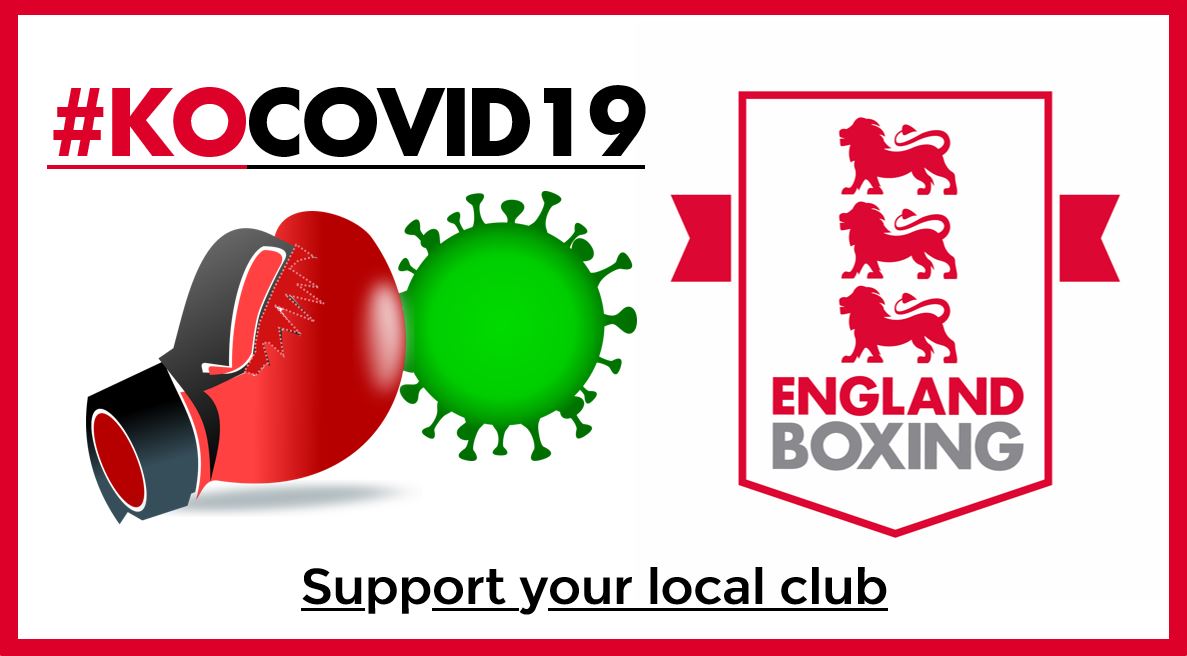 More than 135 clubs from across the country have joined in with the campaign – and many have come up with innovative ways to seek donations.
Most recently, #KOCOVID19 has been boosted by having both a poem and a song written about it.
The poem was put together by former Birmingham Poet Laureate Matt Windle, who is also a professional boxer.
The song, meanwhile, saw RAF Registrar Eamon Geraghty use the melody of The Pogues' Sally Maclennane and pen his own boxing-related words.
Both feature in their own videos (click on the links above to view), with additional imagery provided by boxers from a number of clubs training hard during the lockdown.
The donations participating clubs have received through #KOCOVID19 have been 'hugely appreciated' by the clubs, says England Boxing's Yorkshire Club Support Officer (CSO), Ashleigh Hurrell.
She added: "The way people have responded with donations is brilliant and shows just how valued the work that clubs do in their respective communities is."
You can donate and find out more about the #KOCOVID19 campaign here: https://www.englandboxing.org/clubs/kocovid19/