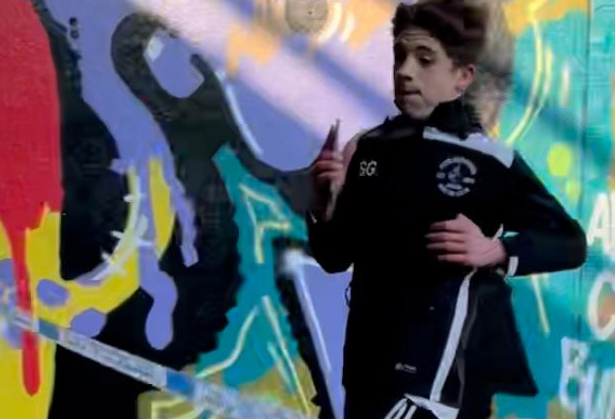 Shae's 'rapid run' raises almost £500 for his sick nan
March 11, 2021 | by Matt Halfpenny
An Eastern Counties boxer has run 10k every day at a sub 40-minute pace for a week to raise money for his ill grandmother.
Shae Gowler, 15, from Peterborough Police Boxing Club, successfully completed the challenge on consecutive days between Monday 1st March and Sunday 7th March (see Strava screenshots below).
Explaining his reasoning for the challenge, he said: "My family had the really bad news that my nan has stage four cancer and I want to raise some money for her.
"My nan has come to nearly all of my fights and been there for me, so I want to be there for her and help my nan fight this fight.
"I want to raise money to make her as comfortable as possible while she goes through this."
Shae's last run saw him cross the finishing line in fitting style given the name of his club – through police tape!
He has raised almost £500 so far.
Peterborough Police's Head Coach Chris Baker said he was proud of the way that the teenager had responded.
He added: "If you know your running, you will know that under 40 minutes is rapid for 40k and to do it seven times in a week was a massive challenge for a 15-year-old to take on."
You can donate to Shae's fundraising by clicking here.