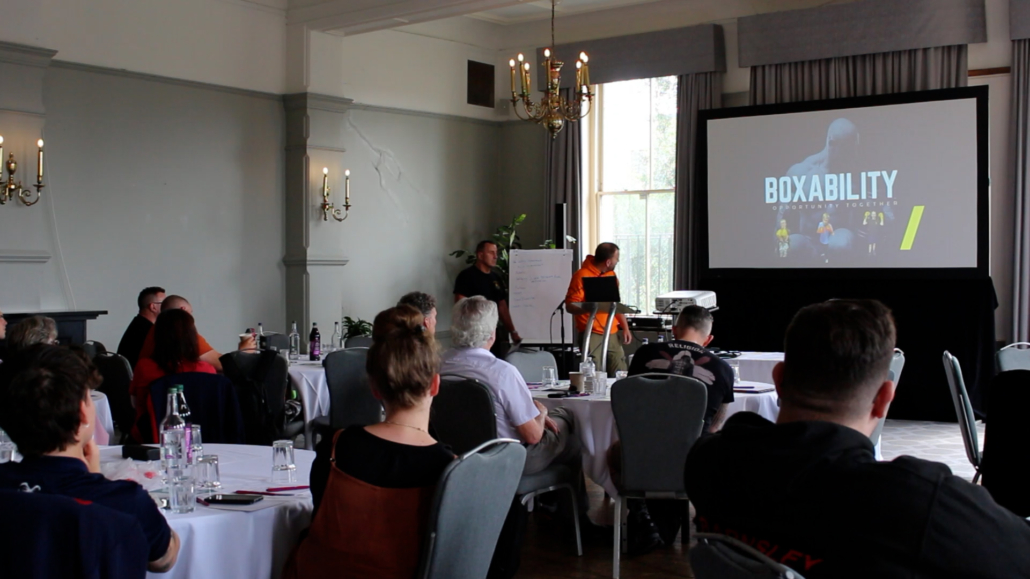 First ever Equality, Diversity and Inclusion Conference provides an important insight
July 20, 2023 | by Chris Boyd
England Boxing held its first-ever Equality, Diversity and Inclusion Conference last Thursday (13th July), paving the way for future conferences on an annual basis.
The event took place at the Royal Victoria Hotel in Sheffield, ahead of the England Boxing Annual Awards, with 30 members in attendance.
The conference focused on opening up the subject of Equality, Diversity and Inclusion to England Boxing members while examining the fantastic work already being performed by member clubs and exploring how more clubs can incorporate EDI into their programmes.
Three guest speakers also presented at the conference.
Murabiyoon Sports, an organisation working in the Muslim community, spoke about how they engage individuals to participate in sports.
Halifax Star and St Augustine's Centre, recently highlighted in an EB Community Boxing video, spoke about their refugee and asylum seeker sessions. At the same time, Barrow ABC and Youth Ability discussed their Boxability sessions for young people with disabilities – which has also been the subject of a video.
The Knockout Discrimination workshop was also trialled during the event, with the intention to roll it out to the wider membership in the future.
Following the conference, England Boxing's Equality, Diversity and Inclusion Officer Chloe Hawes detailed the importance of the forum, which can be heard in the video below.
In the video, Chloe is joined by Barry Philpott of Thrive Boxing Team who talks about why he wanted to attend and how he was "blown away" by the partnership programmes featured during the conference.