DiSE programme hub spotlight: Gateshead College
July 6, 2020 | by Matt Halfpenny
England Boxing's Diploma in Sporting Excellence (DiSE) programme is a two-year course which combines educational opportunities and high-performance boxing training, with students earning qualifications alongside their boxing development.
The fifth of the six host centres to be featured is the North East's hub, Gateshead College, which is home to nine specialist sports academies.
It has been a DiSE Hub (what was formerly known as AASE) for nine years.
Studying for the DiSE qualification
As part of a two-year DiSE course at Gateshead, students will gain two qualifications.
Firstly, they will work towards a Level 3 Qualification in Performance and Excellence, which covers technical, tactical, physical, and the mental skills required as a boxer.
It includes are modules on nutrition, goal setting, health and safety and other aspects that will help a boxer work towards their goals.
Alongside that, the second qualification is the boxer's choice. Students at Gateshead have studied various level 3 and level 2 qualifications, while some have taken steps to become personal trainers and others studied A Levels and BTEC qualifications, helping them progress on to university.
As an extra bonus, all DiSE students also get the opportunity to take the England Boxing Level 1 Coaching Course.
The DiSE qualification also has 64 UCAs points attached for those students wishing to support their route to University.
About Gateshead College
Gateshead College Academy for Sport is located on the Gateshead International Stadium site.
It is a first-class facility for boxers, with a gym (pictured above) that hosts two rings, while there is also an indoor track and an outdoor international track.
There is also a state-of-the-art S&C gym with a resident S&C Coach to provide training programmes – and even a contrast bathing suite (ice bath).
Past and present DiSE students
Gateshead College alumni are Cyrus Pattinson, a GB Podium and British Lionhearts WSB Boxer, along with Thomas Hodgson, another GB Podium boxer.
Many others have gone on to win regional titles and challenge for national titles with Liam Kelly, boxing brothers Jordan Minchell and Jamie Minchell, and Humza Ali among them.
Current student Jacob Sharman won the England Boxing National Youth Championships 2020 title in February as the Marden boxer beat Crowle's Conlan Wilson at cruiserweight (Under 86kg).
Beau Pape (Under 66kg, below)  is also considered one to watch after winning an England Boxing National Development Championships title for her club Kenton last year at Banbury, having also triumphed at the MTK Box Cup last summer.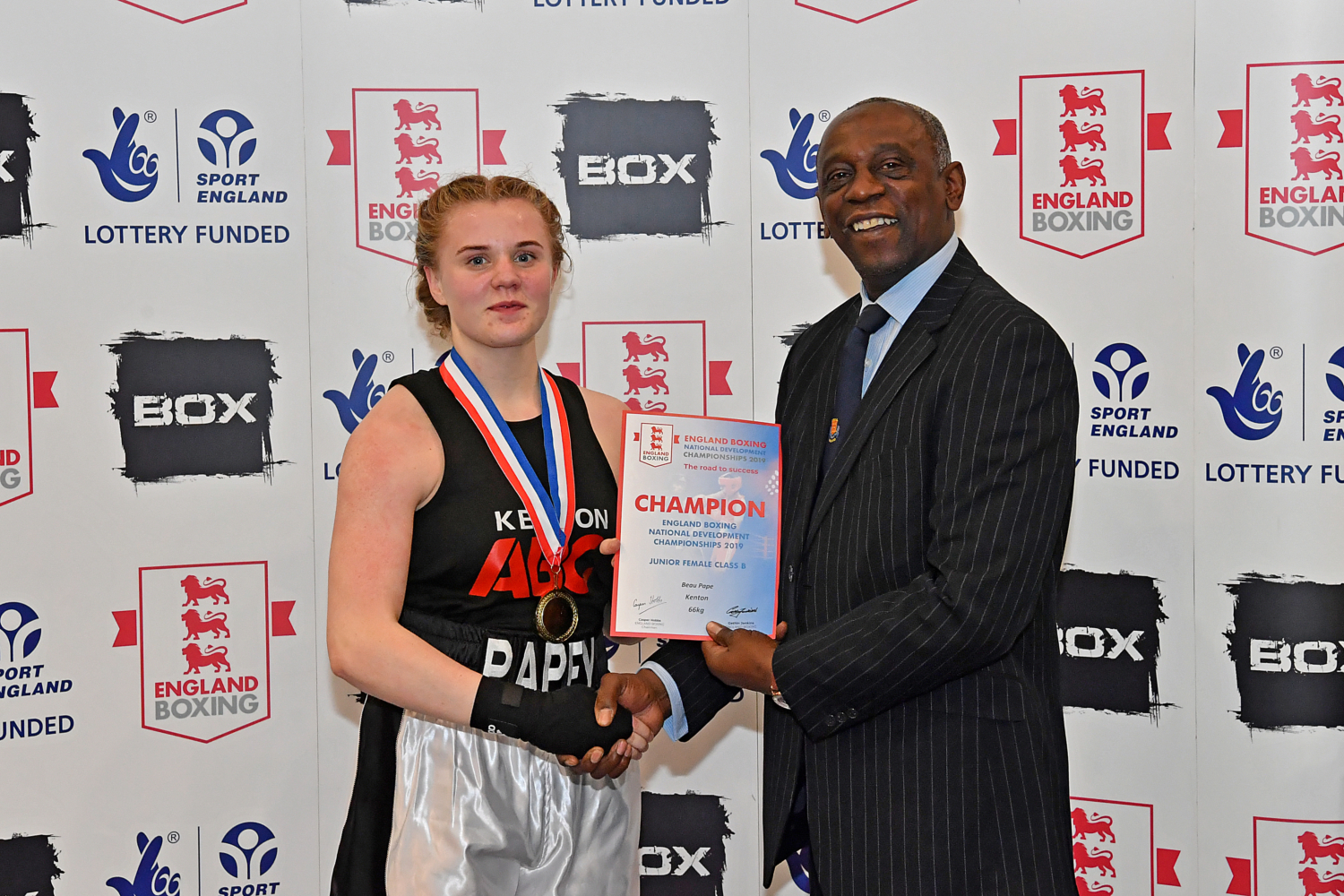 What to expect in a normal week
A normal week for a DiSE boxer at Gateshead would be three or four boxing sessions, mostly covering technical and tactical skills.
On top of those sessions each Wednesday afternoon, the group spars. This is usually conditioned sparring, with student-led constraints, and is great fun.
DiSE lessons usually take place in the gym and often accompany some physical aspect of what is learnt in the lesson. There are also specific one-to-one sessions to aid individual development.
It must be noted, that studying two qualifications can be hard work, but very rewarding.
The Head Coach at Gateshead
Steve Cranston is the Head Coach at Gateshead College and is an England Boxing Level 4 Coach.
Steve is also a coach at Kenton ABC, in Kenton, Newcastle-upon-Tyne and, while working abroad, has guest coached in Russia, Turkey, Greece and Kuwait.
"As soon as I stopped boxing competitively, I began coaching that same year," said Steve. "There have been highs and lows but I have loved each minute of it.
Steve has been involved with coach education since 2009 and he is currently involved with fellow DiSE Coaches Ivan Cobb (UCB) and Adam Haniver (BMET) in the delivery and mentoring of the new England Boxing Level 3 coaching programme.
He added: "The DiSE Programme is fantastic concept for a boxer's development. I consider myself very fortunate to have the opportunity to coach these young athletes."
Find out more
The DiSE programme is now recruiting for 2020-201. If you are interesting in joining the DiSE programme, click here for more details and to access contacts.