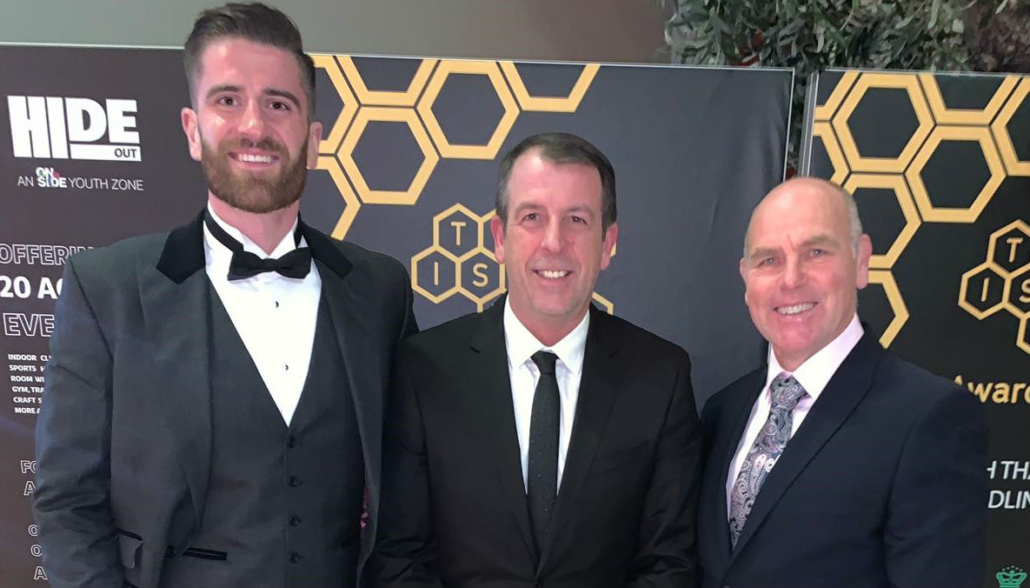 Gallagher claims city award
November 19, 2018 | by Matt Halfpenny
Joe Gallagher – who heads up the Joe Gallagher Academy, one of the six DiSE programme hubs – is celebrating after winning an award at the This is Manchester Awards.
The former amateur boxer, who now trains both amateur and professional boxers, won his accolade in the 'Individual Making a Difference within the Community' category.
Joe proudly accepted the award, mentioning the hard work at the academy and the influence the England Boxing DiSE programme has on up-and-coming boxers.
He is pictured (middle) with Elliot Dillon (coach and tutor, left), and Tony Challinor (DiSE coach, right).
The Joe Gallagher Academy itself was also nominated in the 'Organisation Making a Difference within the Community' but just missed out in the final reckoning.
Meanwhile, the Joe Gallagher Academy is holding an open day on Saturday 30th November at the Manchester Youth Zone, Harpurhey, Manchester, M9 8AE, which will include details of the DiSE course run there.
The open day will start at 10am and finish at 12noon. If potential boxers would like to attend, they can contact our head office on 0161 641 3863 (option three) to book a slot.