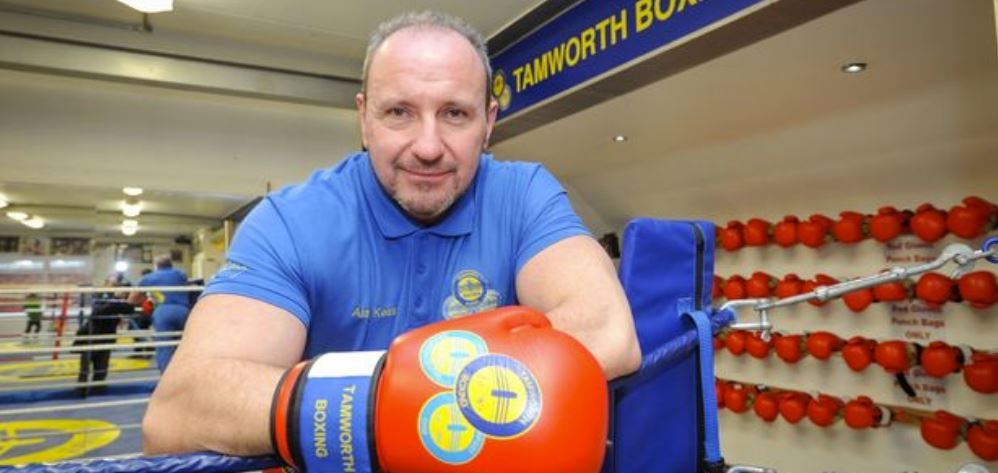 Tamworth leading campaign to prevent radicalisation and extremism
July 7, 2020 | by Matt Halfpenny
Tamworth Boxing Club is spearheading a national campaign to help prevent radicalisation and extremism.
The club has received a £9,000 grant from the National Lottery to help with the project, called Prevent.
It is hoped that eventually the project will be rolled across the country.
Head coach Alan Keast and his team have worked with Tamworth-based Training Initiative and Alpha Graphics, who have produced leaflets and posters, to deliver the course.
"It's a course we have come up with called Prevent which is aimed at radicalisation," he told Birmingham Live. "We have altered it to include racism as well.
"It comes under child protection really. If a child is in a position where they are being radicalised then that's child abuse because you can be brainwashing them or persuading them, encouraging them to think of things that are not right and shouldn't be thought of as proper.
"Radicalisation is a massive issue. As soon as we talk about it, people think of, for example, ISIS, but it's about so much more than that.
"You have the far right movement. There are extremists with different thoughts and anyone who tries to force those on to people, that's when we can have dire consequences.
"If you impose extreme thoughts on to other people, that's when radicalisation happens.
"It's been important that we understand the demographics of the clubs who have come on the course because they have been from all over the country and a vast array of different communities."
England Boxing's Club Support Officer Mick Maguire said it is another example of why Tamworth 'are one of the leaders in the entire country in terms of community work'.
He addedL "They have the education centre but, aside from that, Tamworth delivered numerous initiatives for all sorts of different projects.
"The radicalisation programme is the latest and full credit has to go to Alan because he came up with the idea.
"He saw that there's a need and there was not much offered to help young people in particular."
TO find put more about Tamworth Boxing Club, click here.