Barrow ABC helping to teach disabled young people basic boxing skills
January 26, 2022 | by Matt Halfpenny
England Boxing-affiliated Barrow ABC has teamed up with a local youth service to teach the skills and the techniques of boxing to disabled young people.
The Cumbrian club is running a session every Tuesday night in tandem with Youthability at its Brook Street gym that provides both physical and educational activities, assisting attendees with their transition to adulthood.
The sessions have proven to be particularly useful in the aftermath of Covid-19 and the impact that has had on the physical and mental health on some of the members of the group.
Looking for a new activity, Youth Club team leader Leslie McLeese made enquiries with Barrow's Jeff Moses, who was happy to oblige with a taster session that has now become a regular partnership.
Watch a video of the group in action by clicking here.
"We had around 35 young people with mixed abilities taking part in the first session and Jeff was blown away with the enthusiasm and enjoyment that the young people took from this session," McLeese told The Mail.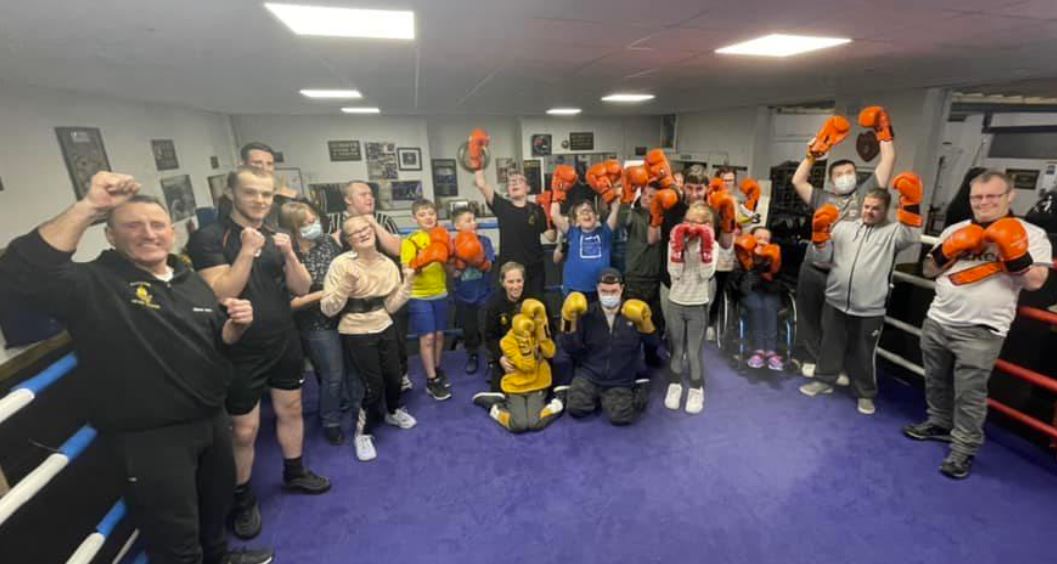 "The next day he was motivated to take this further and seek funding to create a new inclusive boxing group for young people with disabilities.
"Cumbria County Council funded the pilot project in late 2021, which led to the partnership."
Moses is delighted to be able to help engage with young people who might be overlooked in other sports.
He added: "It is a heartwarming feeling to see how some of them interact. They are very much involved and it has been brilliant.
"In boxing, they can have a go on the bags in a wheelchair, and I can get them in the boxing ring and work with them one on and one.
"It's about having fun, but I also intend to develop each little squad so they can do a routine of boxing… I will definitely get one of them to the ranks of becoming a boxer.
"We've got a professional boxer who trains with us and his seventh professional fight is happening at the Reebok Centre on 18th February 18, so we're going take some of the group through to watch and there is going be a special area for them at ringside."