Schools Championships 2021 preview: The Female Under 51kg Class B contenders
September 24, 2021 | by Matt Halfpenny
Win or lose at the England Boxing National Schools Championships 2021 this weekend, Finchley and District boxer Champ Cuddy-Thomas will be able to make quite a claim in years to come… being put ahead of Anthony Joshua.
For instead of attending his star student's world heavyweight title fight tomorrow night against Ukranian Oleksandr Usyk, coach Sean Murphy will be in Newcastle to look after the needs of the Female Under 51kg Class B boxer, and those of team-mate Demi-Rose Greenidge.
The former Commonwealth Games champion believes the sacrifice is well worth it, as the semi-final and final stages of a national competition make a welcome return for the first time since before the Covid-19 lockdowns began.
And he hopes come Sunday night to have double reason for celebration – a win (or two) for his boxers and gym, as well as a successful title defence for AJ at the Tottenham Hotspur Stadium.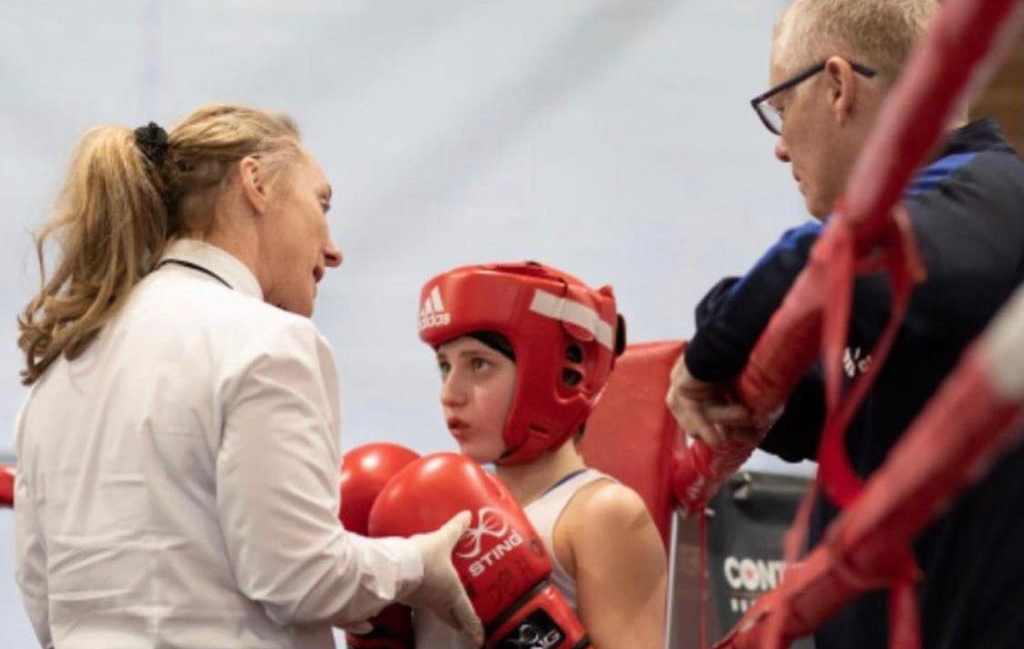 "The timing for me is not great because of the clash with Josh's fight," said Murphy. "I've been to all his previous fights, but I'm missing this one. I'm an amateur coach and my boxers come first.
"I feel I would be letting the girls down if I didn't come with them and help them, so that's what I've decided to do."
"Champ has a big heart and will never give in. You don't have to get on her back as she is grafting all the time.
"It's at this age that boxers are doing so much of their learning, but I think being involved at this level is going to be a great experience for her."
Cuddy-Thomas has been given a few pointers in the lead up to the tournament by Patricia Mbata, Finchley's National Development champion from 2019.
Murphy added: "Patricia's someone who the younger boxers can look up to and she's always willing to give them her advice.
"It's great for the girls coming into the gym to have other role models. I find the girls who come down often pick up the stance and technique quicker and its great to see more of them now coming through."
Lining up against Cuddy-Thomas will be Wimborne's Chloe Dover, one of five boxers from the Western Counties club to be travelling north.
That is testament to the efforts of coach Dave Rimmer, who has channelled much of his energy into promoting the female side of the sport at his Dorset gym.
"To have this many boxers involved is fantastic, and I think it's about understanding that you can't coach girls and boys in the same way, and they each have separate needs.
"It's not just about marketing things differently to get girls to come along in the first place, but also about having a different approach to the way they train when they are in the gym.
"We have tried to take the time to understand those things and now I think we are starting to get the rewards from that."
Dover has warmed up for her semi-final bout with a split decision victory over Maisie Cobden of Weston Warriors in her home region, a bout which brought out a friendly rivalry.
Rimmer added: "The two boxers know each other pretty well and so do the two coaches and, whoever won, the losers were going to be pleased for them and wish them well.
"We were delighted to get the win because it was a first bout in this country for two years for Chloe, having previously last boxed in Sweden, winning in the Golden Girls tournament before the start of the Pandemic.
"She's not naturally the most confident person, but her boxing has brought her on in leaps and bounds and it has done wonders to boost her confidence.
"What she does very well is the basics of good footwork and straight shots. They say the jab will take you around the world, so we're hoping that bodes well."
In the other semi-final, Scunthorpe's Sienna Manderson is raring to go after benefiting from the tutelage of current European Under-22 champion Gemma Richardson.
And with the GB boxer having passed the England Boxing Level 1 coaching course at Tamworth last weekend, she is expecting to assist in her clubmate's corner at the Vertu Motors Arena.
"It's been great to see Gemma take Sienna under her wing and the way that Sienna has responded to it," said club founder and coach Andrew Richardson, who is also Gemma's dad. "When Gemma was coming through, she learned a lot from Stacey Copeland and now she is passing on her experience to others in the same way.
"Sienna and some of the other girls we have in the gym get to see at first hand the mentality and approach it takes to win the titles that Gemma has, and it's a big help for them."
In addition to Richardson, Scunthorpe has produced several other female boxers of note, including Poland representative Wanessa Orczyk and European champions Ebony Jones and Jess Keeton.
Richardson senior believes Manderson has what it takes to be another success story, and her form in getting to this stage – wins have come over boxers from Derby and Huddersfield – certainly suggests that to be the case.
He said: "There are three other good girls in her category, but we know if Sienna performs as she is capable of, then she can give anyone a run for their money.
"She will not be cocky or over-confident, because this is the nationals and you have to perform, but she has talent and also listens and learns."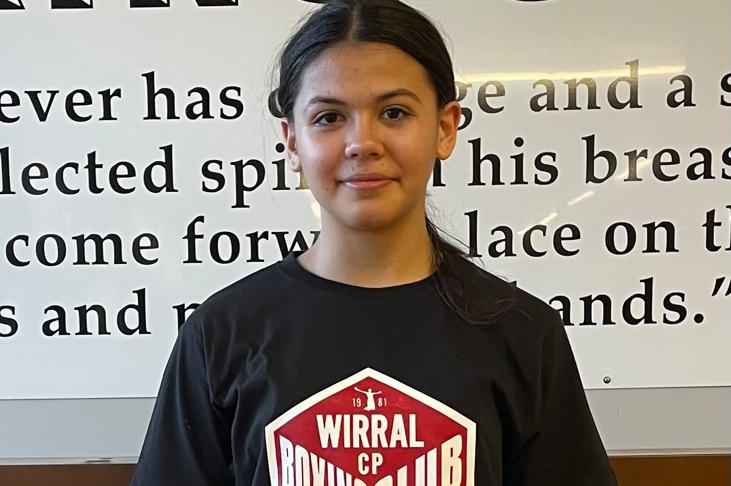 Completing the semi-final line-up is Wirral's Natcha Danielsen, who brings with her experience of competing in Denmark, the country of her father's birth.
Now living in Cheshire, she has been a welcome addition to the Merseyshire and Cheshire club's squad and will be competing in their colours for the first time because of the Covid-19 lockdown.
Coach Peter Phelan said: "Natcha's a quick learner and has come on really well. I have watched her sparring with some of the other girls and she looks in good shape.
"She's been on our Merseyside and Cheshire squad and has shown herself to be very enthusiastic and keen.
"It's hard to say exactly how she will get on, but she has some good experience and she is ready for the challenge."
Phelan has been delighted to see the rise of women and girls' boxing over the past few years, having first been alerted to its potential at an overseas Box Cup.
"Technically, the boxers I saw on that occasion, quite a few years ago now, were very good," he said. "It convinced me that we should be doing more to develop the female side of the sport.
"We now have beginners classes for all age groups and that is really helping bring more numbers through, with some of those progressing on to sparring and competing.
"It also helps that we have a great role model in the area, in the shape of Natasha Jonas, and the women who have won medals at the Olympics (Karriss Artingstall and Lauren Price) are also going to be great inspirations too."
*****
Boxing at the England Boxing National Schools Championships 2021 starts at 1pm on Saturday and 12noon on Sunday.
Click here to view details of how you can spectate in person and click here to view streaming details.
To keep up to date, go to the Schools Championships home page here and follow the action on social media using the hashtag #EBNSC21.