Youth Worlds 2022: Mixed emotions on day four
November 18, 2022 | by Chris Boyd
Team England experienced mixed emotions on day four of the IBA Youth World Championships 2022 in La Nucia, Spain, as Nelson Birchall advanced but Frankie Wood fell to defeat against the USA.
There was a long wait for a Team England boxer to enter the ring, and it wasn't until the final bout of the second session in Ring B before Jennings Gym's Nelson Birchall got England's action underway on day four of the Championships.
The under 60kg boxer was facing a difficult opponent in Croatia's Ivan Greguric, who had a number of years of international experience and a slight height advantage.
The opening round saw a tight affair, with both boxers exchanging moments of hitting without being hit, forcing the judges into a split scorecard.
Birchall grew into the bout though and began showing his quality through landing combinations and hard shots, before forcing a standing eight-count in the second round, close to the bell.
By the third round, Birchall had shifted through the gears and forced a further standing eight-count in the third round, which ensured a unanimous win 29-28, 30-26, 29-26, 30-27, 30-27.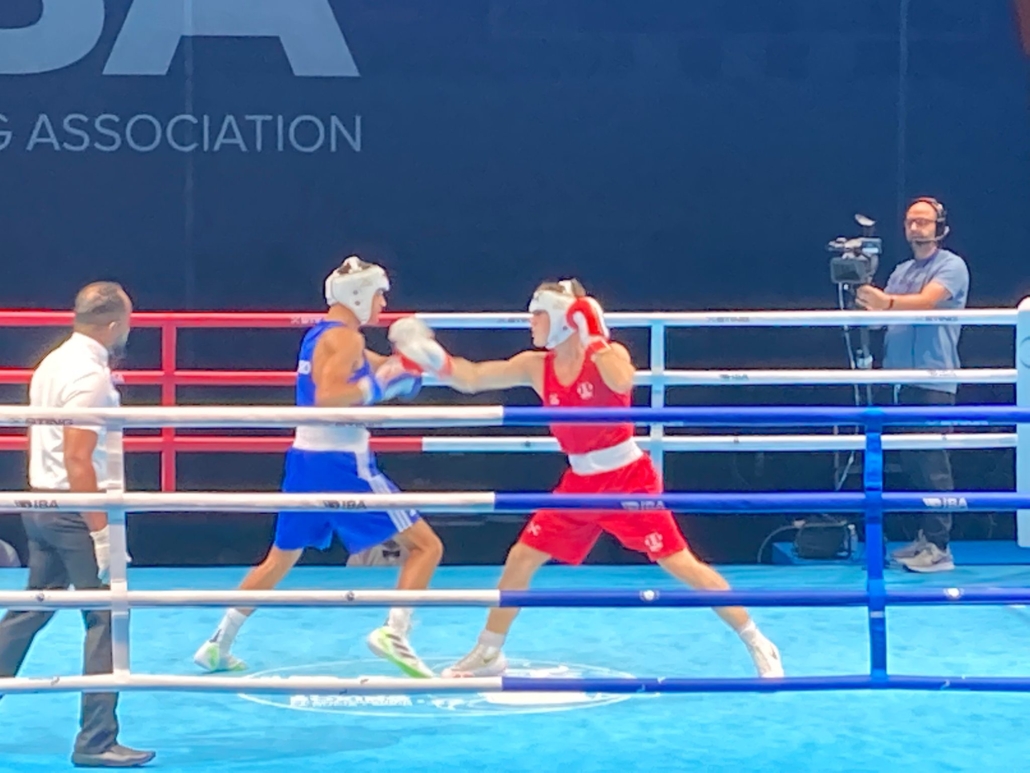 After a long wait through sessions 1 and 2 before a Team England boxer took to the ring, Frankie Wood was first on in session 3 of Ring A.
The Westree boxer was also facing a strong opponent in the United States' Cornellio 'Chada' Phipps, in an under 57kg bout.
The Team England boxer got off to a strong start, landing good shots while keeping his counterpart at a distance and earning a 4-1 score in the first round from the judges.
After Phipps took a close second round, the American was forced to go for it in the third.
The third round was a tight affair, with both boxers producing solid moments. A standing eight-count in favour of the American late in the third round meant Wood was against the clock in order to salvage a result and ultimately bowed out via a 2-3 split decision in favour of Phipps.
Four Team England boxers are set to be in action on day five of the championships, as the girls return to action. See the details below.
Day five England bouts
Session 2
Ring A, bout 2: Under 50kg – Jessica Vollmann (Germany) v Ebony Jones.
Ring B, bout 10: Under 63.5kg – Osama Mohamed v Panagiotis Kostouros (Greece).
Session 3
Ring A, bout 12: Under 67kg – Levi Barnes v Mark Milan Petriman (Hungary).
Ring B, bout 2: Under 54kg – Shakira Donoghue (Ireland) v Jayne Bardauskas.