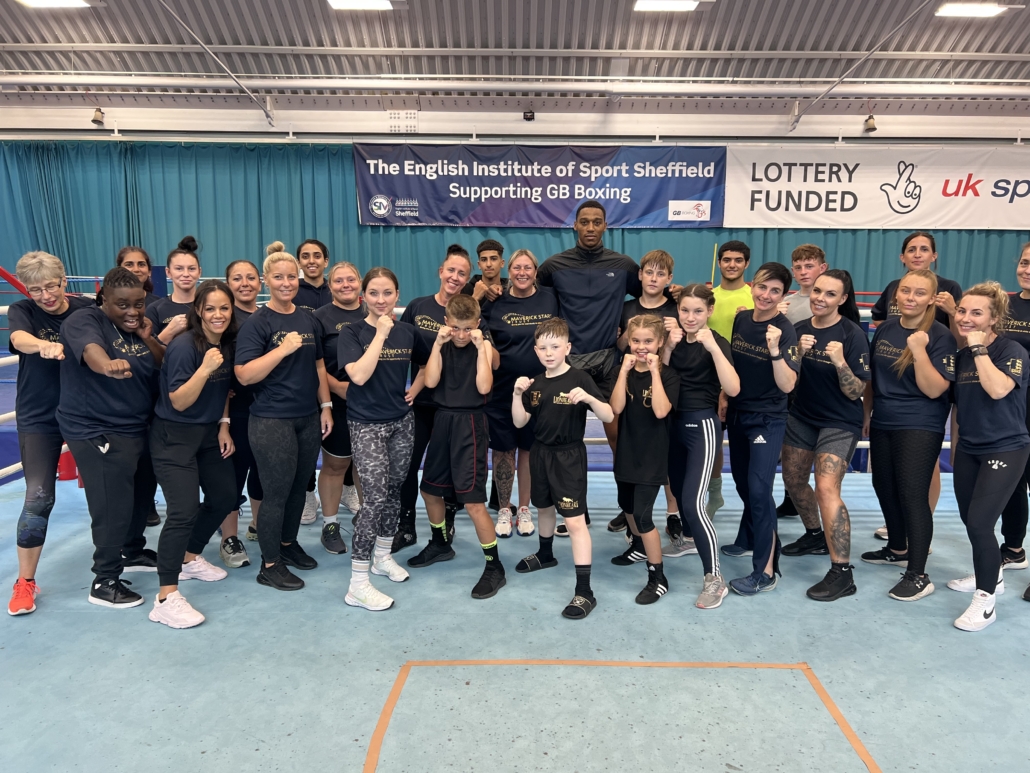 Women's coach development programme residential weekend
September 6, 2022 | by Lynette Mayo
This weekend saw the first residential of the Women's Coach Development Programme 2022, which included 10 of the 12 coaches who were successfully selected into this second cohort from 36 applicants.
This team of coaches, along with the coaches from the first cohort of the Female Coach Development Programme, came together at the EIS in Sheffield to participate in a weekend of coach development and learning.
Since the launch of this trailblazing programme in April 2021, it has gone from strength to strength. Up to now monthly sessions have been delivered virtually online including 1-2-1 mentor sessions focusing on some individual development areas. The ladies have also had the opportunity to attend two of the Women's Aspire sessions. The residential is the first time all the coaches get together face to face and is pivotal to their learning, development, and networking.
The weekend included topics and practical elements such as coaching from the corner, padwork, shadow boxing, coach/boxer relationships. All of this alongside scheduled reflection sessions to maximise the learning taking place.
Feedback from the coaches taking part over the weekend has been incredible with comments such as:
"The learning opportunities presented where amazing"
"Loved being totally out of my comfort zone with no time to think about it – just do it!"
"It's been probably the most transformative experience I have ever had! It feels like I came out of the Lion's Den as completely different coach and person than I was when I entered.".
"Putting yourself out there to be challenged is tough. However this weekend has built our self confidence, inspired us and most of all empowered us as women in boxing.  As a team we are stronger and will be the future of boxing!"
Laura Sargeant said "This weekend has been amazing to witness so many female coaches willing to be open minded and challenge themselves and each other. The key for the coaches now is to take these learnings back to their gym environments and take ownership of continuing their development to another level, as well as using this new network to support that growth".  "A massive well done to you all".
"Cohort 1 also had the opportunity to continue their developmental journeys. Alongside mentoring cohort 2, they had the added bonus of being able to deliver pad and bag sessions for the World Youth Selection Squads and we would like to thank Amanda Coulson for offering them this experience."
Cohort 1 Mentor Naadrah Hafeez commented "Just grateful to share these experiences with you all. The learning is continuous, and we've all taken away something new from one another. Through this programme we've seen growth in numbers, growth in vision and growth in character, but most of all Laura and Amanda have been pioneers in setting up this network that we'll have for life, and I can't see it stopping here!" #passingdowntheladder.
Extended thanks goes out to
Talent Pathway Coach Phil Knight and his team of boxers from Lionheart Boxing Academy who helped with the practical elements of the sessions over both days.
Cohort one for their fantastic mentorship and continued help and support. Rachel Bower, Caroline Dent, Kate Waters, Kara Mikolajczyk, Claire Salisbury, Kerry Norfolk, Igne Vaitkunaite, Donna Harvey-Arnell, Louise Vidor, Sally Webb and Naadrah Hafeez.