Trio win Outstanding Achievement Awards at DiSE London ceremony
July 6, 2022 | by Matt Halfpenny
DiSE London has hosted its second annual awards ceremony, which was held alongside a training introduction for the new intake of students.
The regional hub of the programme – based at the Spotlight Centre in Poplar, East London – has once again enjoyed an excellent year in 2021-22, meaning there was much to celebrate.
Outstanding Achievement awards went to three boxers – Tom Welland (Hoddesdon) Fred Pullen (West Ham) and Amaan Mohammad (Hoddesdon).
Most improved boxer belt was Louie Sweeney (Limehouse Boxing Academy) and best all-rounder was Max Schultz (Billericay).
The DISE Boxer of the Year award went to Reagan Jackson-Smith (Halstead Essex Uni).
"I am very proud of all the boxers who are a credit to their clubs and themselves," said DiSE London Coach Mark Collings. "All have a bright future within England Boxing.
England Talent Coach Q Shillingford was on hand to present the awards and had earlier delivered a tech session to deliver a tech session to the new student intake.
It was part of a taster that also included track work, pad work and a talk from special guest Henry Glynn, a mobility, exercise and rehab expert.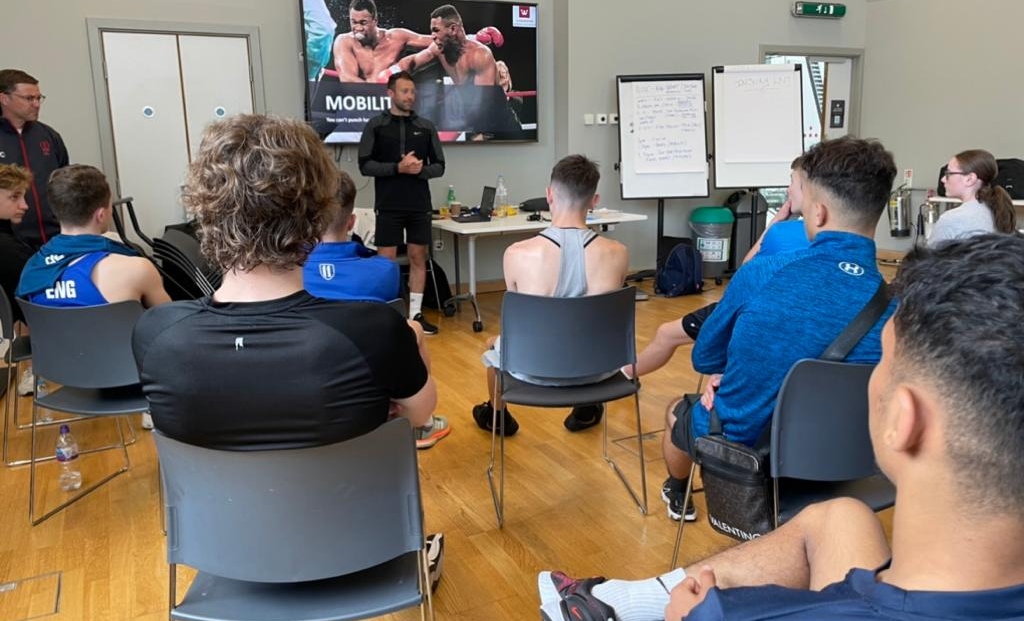 Join DiSE for 2022-23
The England Boxing-endorsed Level 3 Diploma in Sporting Excellence (DiSE) qualification has been awarded 100 places for the 2022-23 academic year by Sport England.
The course supports talented and committed young athletes who have realistic potential to be high achievers by combining boxing and full-time education.
As well as having a value of 64 UCAS points, it helps give participants the skills, knowledge and competence to pursue sporting excellence and a future career away from the ring.
Open to those aged 16 to 19, you can take the DiSE course over two years alongside your school or college main study programme and is delivered by highly-qualified and experienced England Boxing coaches.
If you would like to join the DiSE London programme for the 2022-23 academic year, please email mark_collings@live.co.uk.
You can find out more about the DiSE programme and its six hubs based all around the country by clicking here.