Seven Community Boxing Apprentices appointed – three more roles still to fill
July 7, 2022 | by Matt Halfpenny
England Boxing is delighted to announce the appointment of seven new regional Community Boxing Apprentices to its team – with the roles in three more regions still up for grabs (see below for details).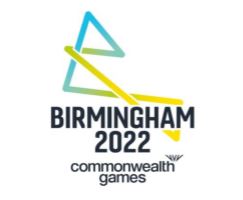 The 10 positions have been created to harness the excitement and interest in the sport generated by the Birmingham 2022 Commonwealth Games, and provide a lasting legacy.
Alongside educational development, each will deliver community-based engagement events in partnership with England Boxing-affiliated clubs, opening up pathways for sustained participation in the sport.
The apprentices, who are all aged between 16 and 25, will begin their 15-month period of employment following an induction day in mid-August.
The apprentices appointed, and the respective regions where they will work, are:
Gareth Asamoah-Phillips – London
James Kilobo – Southern Counties
Madeline Gittins – Yorkshire
Gabrielle Reid – Western Counties
Mijanul Amin – East Midlands
Joshua Jones – Midlands
Alys Ball – Tyne, Tees and Wear
The apprenticeship programme is being run in partnership with Coach Core and has been made possible thanks to support from Sport England's Birmingham 2022 Sport Participation, Innovation and Digital Fund.
England Boxing's Club and Community Manager, Avoen Perryman, is looking forward to welcoming the new apprentices into their roles, where they will work closely with the regional Club Support Officers (CSOs).
"The Club Support Officers and I are so pleased for the young people who we have appointed to be our first ever Community Boxing Apprentices," he said.
"Their involvement with the sport over the next 15 months is going to make a such a hugely positive impact on disadvantaged communities across the country. Off the back of a home Commonwealth Games in Birmingham, it will leave a true legacy both in the young people themselves and in the projects they will deliver.
"Along with our partners at Coach Core and Lifetime Training, I would also like to thank all of the applicants for being involved in this initial recruitment drive.
"We had some amazing candidates who we sadly didn't appoint on this occasion, but, just like in boxing, we might not win every bout, but we will always learn from our experiences. Those young people who tried and narrowly missed out on this occasion will come back stronger, and we wish them all the very best for their future."
Apprenticeship roles welcoming applications
Applications are now being welcomed for the Community Boxing Apprentices roles in the Home Counties, Eastern Counties and North West / Merseyside & Cheshire regions.
England Boxing is seeking young people with a knowledge and understanding of amateur boxing who are passionate about community development and participation to form a dynamic team of Community Boxing Apprentices who will be based across the country.
Candidates will typically be aged between 16 and 25. A job description and person specification and more details can be found by clicking here. FAQs can be found by clicking here.
To apply, please complete the and put together a video (five mins max, details of how to do so can be found here) that highlights who you are, your suitability for the role, your creativity, your passion for boxing and the impact it can have within communities.
Completed forms and videos should be sent to: hrapplications@englandboxing.org.
If you require any further assistance with your application, please contact enquiries@englandboxing.org.
The closing date for applications is 12noon on Wednesday 20th July.