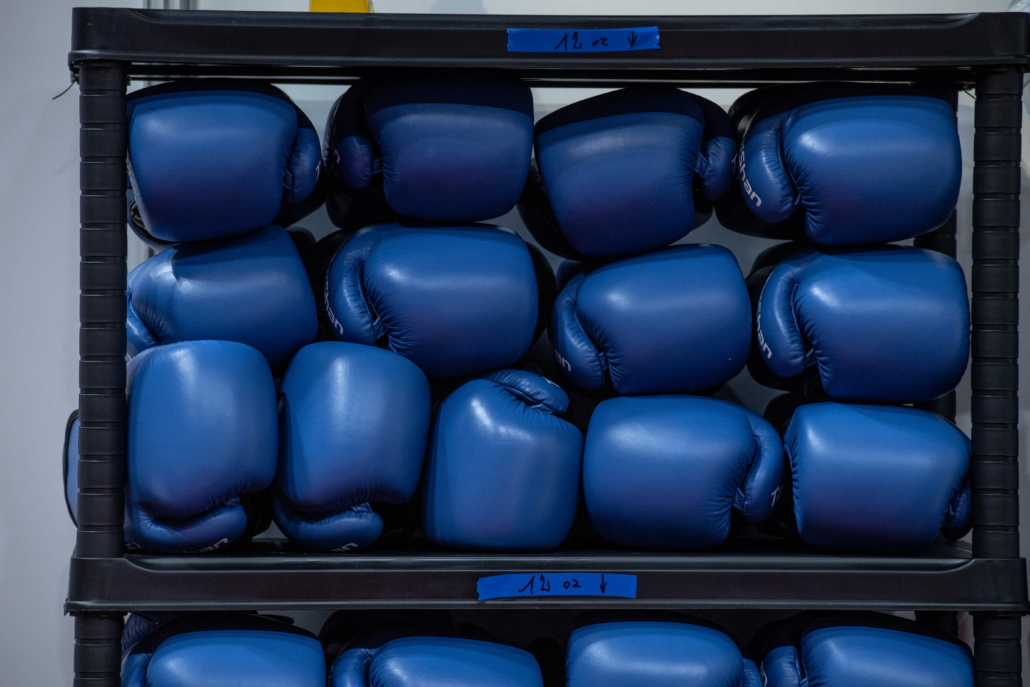 Groundbreaking apprenticeship programme launched
May 12, 2022 | by Matt Halfpenny
England Boxing is pleased to announce that 10 Community Boxing Apprenticeship roles have been created to harness the excitement and interest in the sport generated by the Birmingham 2022 Commonwealth Games.
The apprenticeship programme will be run in partnership with Coach Core and has been made possible thanks to support from Sport England's Birmingham 2022 Sport Participation, Innovation and Digital Fund.
Applications are now sought from young people from across the country (typically aged 16-25) who would like to work for England Boxing for a 15-month period.
Alongside educational development, they will deliver community-based engagement events in partnership with England Boxing-affiliated clubs, opening up pathways for sustained participation in the sport.

The deadline for applications is Monday 17th June 2022. To view the full role description and details of how to apply please click here.
"The introduction of apprenticeships provides a fantastic opportunity for us to diversify our workforce and learn from and understand the views of young people relevant to our key demographic, whilst also bolstering our workforce to support our clubs and members to grow the sport," said England Boxing's Head of Community Development, Charlie Ford.
"Alongside Coach Core and their educational partners, Lifetime Training, we will provide apprentices with educational support and guidance which, when coupled with the professional skills and experience they will gain through working for England Boxing, will boost their future career trajectory and opportunities."
Coach Core – who will help England Boxing run the apprenticeship programme – are a social mobility charity working across the UK who use the long-term power of sport and Apprenticeships to truly change the lives of young adults experiencing barriers, discrimination and lack of opportunities.
They have already worked with 200 sector employers to support them to create a powerful and measurable ripple effect of positive change in disadvantaged communities through high quality sport and physical activity delivery by relatable young role models.
Coach Core Chief Executive Officer, Gary Laybourne, said: "We are truly excited to be working with England Boxing to showcase how apprenticeships can support long term, diverse workforce strategies whilst also providing even greater opportunities in the local community.
"We are particularly excited about our partnership with England Boxing given both organisations' commitment to supporting young people facing challenging circumstances and using this fantastic sport as a vehicle to bring about true change.
"We are also excited to support England Boxing to create a Commonwealth Games legacy across the country by recruiting apprentices across their 10 regional associations."
Coach Core began as a programme at The Royal Foundation in 2012, as part of the legacy of the London Olympic Games.
It was shaped by seeing the devastation of the 2011 London riots and the Centre for Social Justice's report that followed on how best to harness the power of sport to transform the lives of young people.
What began as a single pilot programme has grown to 17 sites across the UK and nearly 700 apprentices over the last 10 years.
In 2020, Coach Core became an independent charity and, in 2021, launched their new strategy to provide more opportunities than ever before.
"The apprenticeships will provide apprentices with the knowledge and skills to enable them to provide opportunities to people and communities that have traditionally been left behind, and help to remove the barriers to activity," said Coach Core National Education Manager, Paul Thompson.
"We look forward to working with England Boxing to showcase apprenticeships as a viable option to create a diverse workforce reflective of the communities they serve."
More about Coach Core
Find out more about Coach Core at: www.coachcore.org.uk and get in touch via: info@coachcore.org.uk