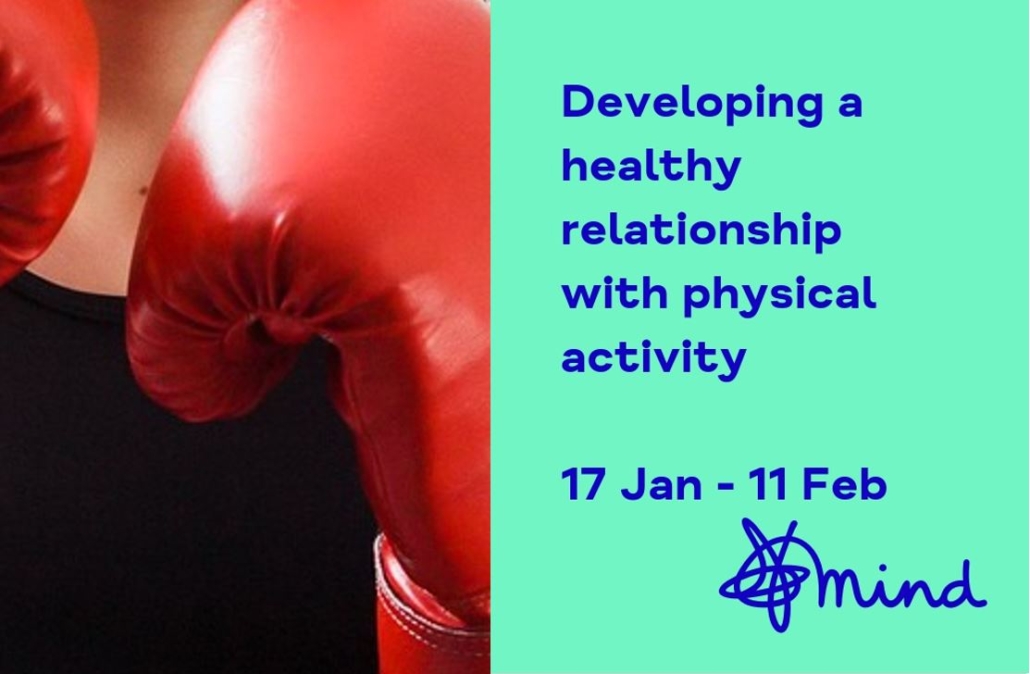 Resources for Developing a Healthy Relationship with Physical Activity
January 17, 2022 | by Matt Halfpenny
England Boxing clubs and members can take advantage of a series of resources released as part of a four-week Developing a Healthy Relationship with Physical Activity campaign by mental health charity Mind.
While exercise can be a positive coping strategy, it can also become a way to avoid difficult emotions, which can make it harder for people to recognise when support is needed with how they are feeling.
Anyone can develop an unhealthy relationship with exercise, but this may be more likely with certain types of mental health problems.
Mind will be running communications over a four-week period launching today (17th January) with a series of events, social media activity and the launch of new guidance resources.
The aim is to increase the awareness of the importance of developing and maintaining a healthy relationship with physical activity while also upskilling the sport and physical activity sector around how they can support people who are at risk of or experience an unhealthy relationship with physical activity.
Mind has co-produced resources with experts by experience and professionals to support the public and physical activity sector. Resources include: