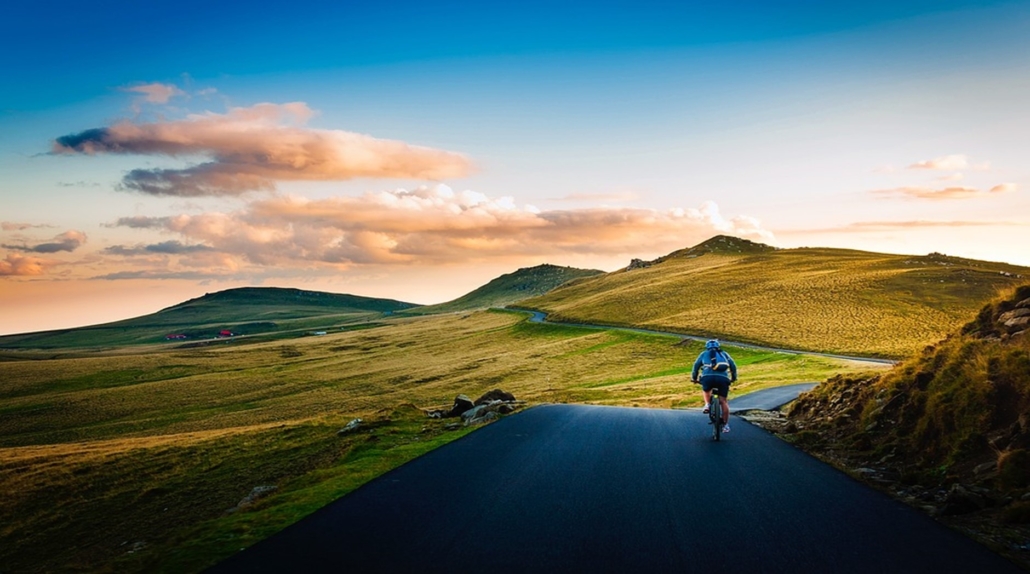 Step out outside for your wellbeing
September 8, 2022 | by Lynette Mayo
As part of our ongoing series about wellbeing and mental health, Membership Services Support Assistant Hayley Husbands explains to us why having a mindful moment is important for our wellbeing
It has been suggested that the greatest influence on psychological wellbeing might be physical activity. People who exercise regularly, especially outdoors, have better mental health and emotional wellbeing. Being in nature, especially in green spaces, can reduce anger, fear, stress and is one of the fastest ways to improve your health and happiness.
Scientific studies have shown that green exercise can improve self-esteem and mood, as well as reducing anxiety disorders and depression. It is also found to have significant health benefits to physical conditions including reducing risks of type 2 diabetes, cardiovascular disease and lowers blood pressure.
The exposure to green space significantly reduces people's levels of salivary cortisol — a physiological marker of stress. This is really important because in the UK, 11.7 million working days are lost annually due to stress, depression or anxiety.
Benefits of outdoor exercise
It's a natural anti-depressant – Outdoor exercise can ward off seasonal affective disorder (SAD) and depression because sunshine provides Vitamin D, naturally increases serotonin and exercise itself produces endorphins.
Seeing nature – Being in a natural environment can feel like a place of freedom and adventure. You can really get a sense of living in the moment by listening to the water in the stream you are cycling next to or smelling the wild flowers as you're jogging through a field.
It challenges your body – Your body is more challenged when exercising on ever-changing outdoor terrain than when it is working out on a flat indoor surface.
Feels more like play than a chore – You may be more likely to stick with it as exercise outdoors feels less strenuous than similar exercise indoors.
Helps with Insomnia – Fresh air helps alleviate insomnia so regular exercise combined with fresh air can help you fall asleep and improve the quality of your sleep.
Improves Self Esteem – A lot of people are put of from exercising because of confidence issues or a fear of judgement. You might find it easier to be on your own outside rather than in a gym full of people.
Varied environments and workouts – The UK is full of beautiful nature spots and you could use a different park, sports field or jogging trail every workout. A lot of them are also free to use.
Outdoor exercise doesn't have to be as strenuous as trail running or cycling it can be mild and relaxing like gardening and digging up weeds, wild swimming, yoga or a steady stroll through the woods.
Sometimes the hardest thing can just be getting out of the door. But once you get out in the fresh air and get moving you will have completely forgotten about the first hurdle. It will get easier every time and if you keep all your kit ready in one place that will take away some of the stress of getting out. Remember to be prepared for the weather, jogging in the rain can be fun as long as you have the right kit!
If you want to get started with your outdoor exercise journey and you have a bike, you could join the virtual cycling event, Cycle Around The Globe, which runs from World Suicide Prevention Day on 10th September – World Mental health Day on 10th October.
The event is completely free and anyone around the world can take part. The primary objective is to raise awareness of suicide, reduce stigma, encourage conversations and then us all work together to prevent suicide.
Last year over 2000 people worldwide cycled an incredible 180,000km to break the stigma surrounding suicide – That's equivalent to 4.5 times around the globe.
Remember: Be kind, be safe and take a step outside
Book you place on our next Box In Mind course
England Boxing's Box in Mind workshops relaunched last month, with the first session being held online, delivered by Mental Health Lead Lynette Mayo.
One of the delegates from August course said " Thank you for  delivering the course it was really good, one of the best I've been on and the delivery was excellent I really hope more can be done in the future with mental health in boxing".
To book on a Box in August use our course finder.