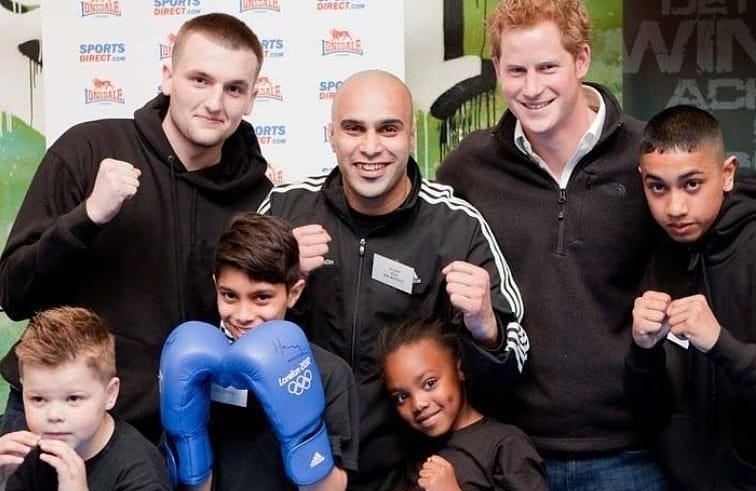 Nottingham School of Boxing in running for a Community Sport and Recreation Award
February 16, 2021 | by Matt Halfpenny
Nottingham School of Boxing has been shortlisted for a Community Sport and Recreation Award.
The city club has been nominated in the Resilience in Adversity Award for its sterling work during the Coronaviris Pandemic.
NSOB has made the final three where it will go up against Move It or Lose It and City of Sheffield Diving Club.
In confirming its shortlisting, the Sport and Recreation Alliance's statement on the club said: "The Nottingham School of Boxing is about so much more than just taking to the ring.
"Participants are provided with a safe, inclusive training environment where they can develop essential life skills such as discipline, resilience and respect through the power of sport.
"Retaining engagement opportunities for its community during Covid-19 was vital for the club, whose members primarily reside in less affluent areas where access to space and facilities to exercise is limited.
"They immediately responded by setting up six daily boxing sessions per week on Facebook that were accessible and inclusive for all. All known vulnerable members were contacted directly within the first week of lockdown and attributed coach and mentor contact numbers to help guide them through the pandemic.
"In June, their sister charity, Switch Up, arranged for weekly food packages to be delivered to vulnerable families and the school continues to support those most in need more than eight months down the line."
Club founder Marcellus Baz is thrilled with the news of the shortlisting and said: "We are absolutely delighted to be nominated and make the finals of such a prestigious award.
"We hope this can help us raise awareness of the challenges young people are currently going through and how the power of sport alongside personal development can help them reach their true potential."
The Community Sport and Recreation Awards are run annually by the Sport and Recreation Alliance to celebrate the full breath of grassroots sport.
The Resilience in Adversity Award is one of three new categories for this year, with the winners announced during an online ceremony on Thursday 11th March.
For more information on the awards click here and for further details on NSOB, click here.
Pic pre COVID-19