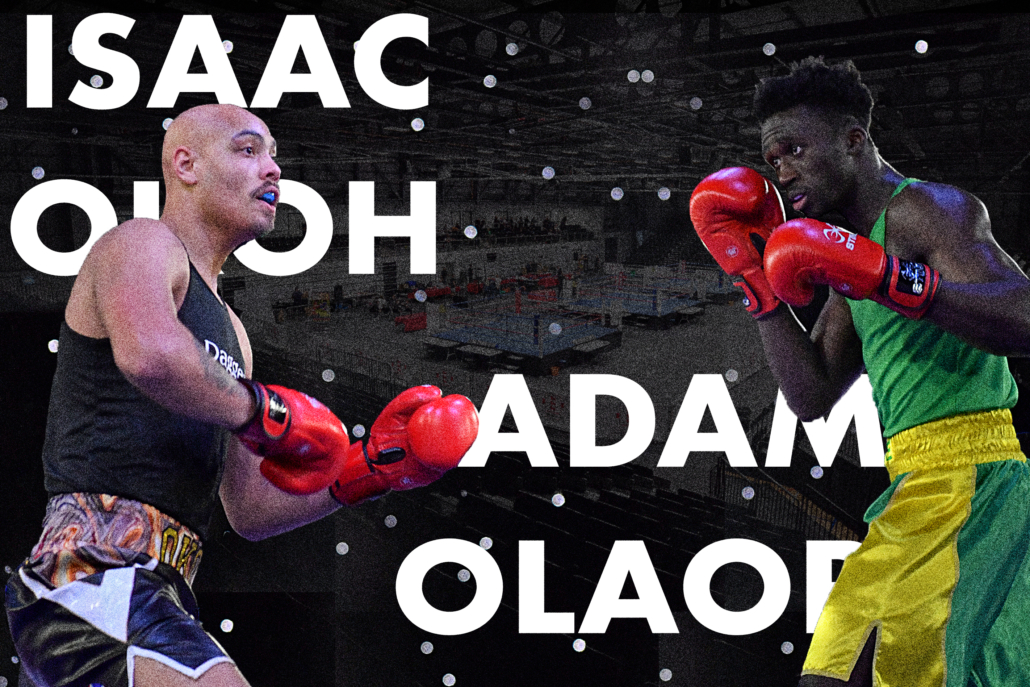 NACs 2023: Finals Day preview – Okoh v Olaore (Under 86kg)
April 20, 2023 | by Chris Boyd
Nigeria-born, Peckham-raised and now very much at home in the North-East, Adam Olaore has spent much of his life travelling around.
So it's somewhat ironic that the long-term journey he has been pursuing over the last few years – that of becoming an England National Amateur Championships winner – could end just down the road.
Residing in the coastal town of Blyth, Northumberland, a 30-odd minute car trip will be sufficient for the 21-year-old to rock up at the Vertu Motors Arena on Saturday morning, fresh from sleeping in his own bed.
It means the Empire School of Boxing contender will also be able to count on plenty of support when he takes to the ring to contest his Under 86kg bout.
After a life journey spanning some 4,045 miles and two continents, Olaore is ready to bring the title home, which means it wouldn't actually be going very far at all.
"I was born in Lagos, Nigeria and I moved to Peckham in southeast London when I was six," he said.
"Then when I was 12, we moved up to Newcastle. I think the family were looking for a quieter lifestyle.
"It was my friend who spotted the gym. We were just chilling, not doing anything to do with sport or boxing, and he just asked if we should go in. Here I am, six or seven years later.
"I started on the bags, and I sparred someone within the first weeks. Even though he was my age, I didn't do too well. I had just started, and he had been doing it a while.
"I hated losing though, I didn't like the feeling at all. So, I kept going back until I got better."
But Olaore, who will box out of the blue corner, has come a long way since those first few sessions and quickly improved to the point of securing a number of major successes.
He has reached the semi-finals of the Haringey Box Cup and last year's NACs, where he lost to Teagn Stott on a split decision.
Prior to that, he became an MTK Youth Champion and won the England Boxing National Youth Championships in 2020, picking himself up off the canvas to outpoint Attleborough's Tommy Fletcher.
Olaore's success, he believes, can be attributed to the boxer's hard work and also to his tight-knit relationship with his coaches.
He said: "I've been with my main coach, Dr Richie Stonehan, for six years now. A few years ago, my former gym was closing, and Richie and I moved over to Empire.
"He's my coach so I just went with him. We met Les Welsh there, who's a brilliant coach ,and well experienced.
"We're all tight. We go away together to load of boxing events. We've been to a lot of places together."
Olaore exudes confidence as he speaks about the weekend's final, answering questions with 'when we win' rather than if.
The Tyne, Tees and Wear boxer sees a Championship win as a stepping stone to international honours.
"I've never boxed my opponent, nor sparred him," said Olaore, "but I've seen him around on the circuit.
"I feel very confident. Not to give too much away, but we know his style and we know what we need to do. We think we match up well in our favour.
"When we win on Saturday, there's the GB Three Nations later this year. So, I'll want to go on and win that too and then we can take it step-by-step from there.
"I actually won my Youth Championships in Newcastle (at Birtley), so I've got history there!"
Whether it's tongue-in-cheek or genuine, his opponent in the red corner, Dagenham Boxing Club and GB Boxing's, Isaac Okoh cites, 'winning world titles, getting loads of money and driving fast cars' as the reason he wants to succeed in boxing.
"I'd like a Lamborghini Urus, but I'd also kind of like to cruise around in a Rolls Royce," he said.
But while Okoh has a yearning for the high life, he has shown time and again he is not afraid to get his hands dirty and do the hard work.
The southpaw won the England Boxing National Amateur Championships last year representing Chadwell St Mary boxing at Under 80kg and got picked by GB Boxing following an assessment shortly thereafter.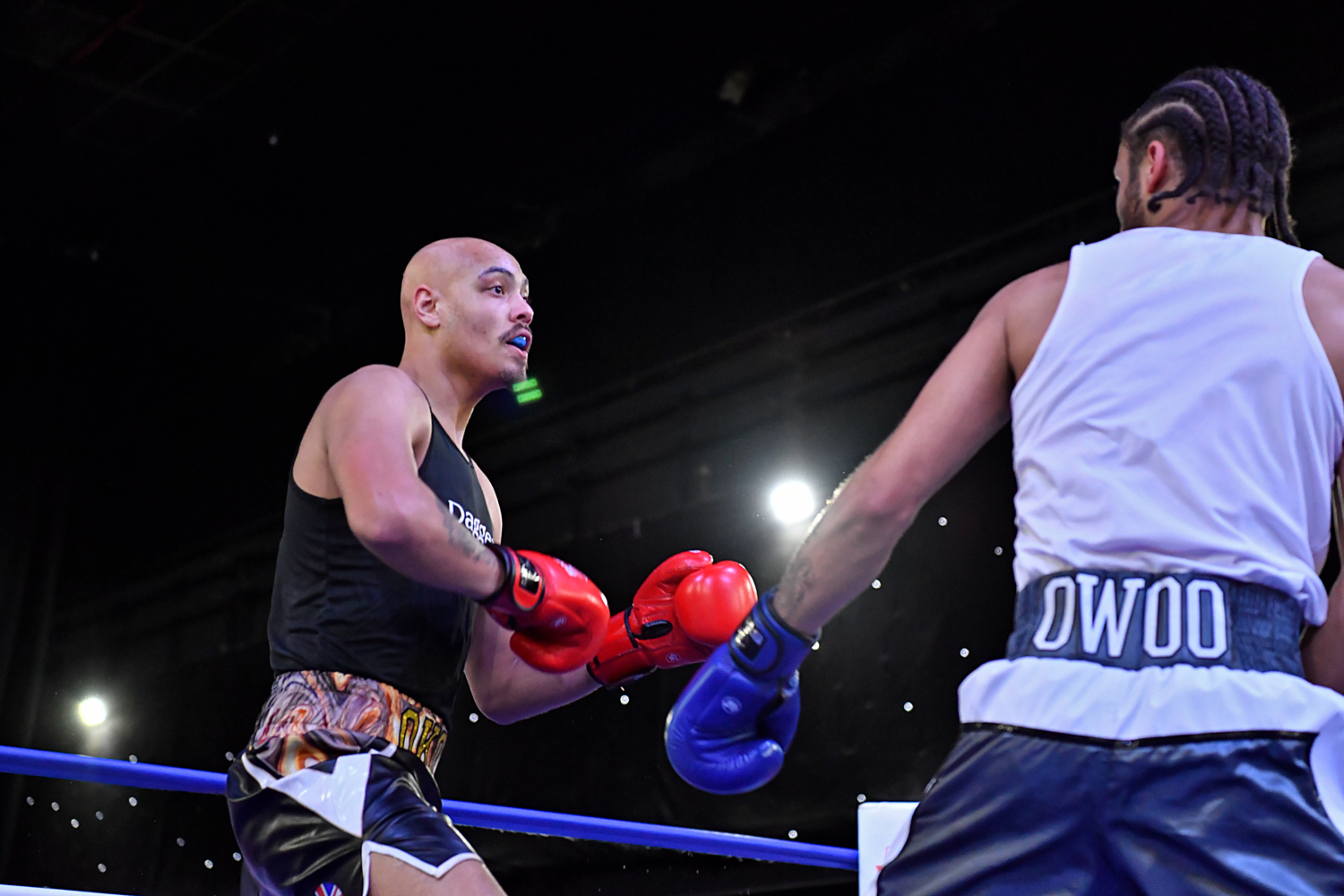 He now finds himself training full-time and focusing on boxing 24/7, yet it all could have been so different.
He said: "I used to play for Southend United and I was signed there until I was about 13 or 14 years old.
"Then my appendix burst, which kept me out of football for a year, and I just never got back into it. Instead, I started training and boxing."
That said, the switchover wasn't really a transition at all. As the son of former Commonwealth cruiserweight champion Chris Okoh, the 20-year-old has always been around gyms from a young age, helping to convince him that boxing was to be his sport of choice.
"When you're young you soak everything up and I think, being around it from young, it made me want to do it," he said.
"I was also around a lot of people that I looked up, different boxers, and I saw how they and everyone else respected my dad and I liked it and wanted a bit of it."
After his lower-weight success, the Essex-born boxer will be hoping to make himself a two-weight NACs champion by the time the final bell rings in his bout (bout 22, 6.30pm).
It is in part due to a former unified professional heavyweight champion that Okoh opted to move up a weight category for this year's Championship tilt.
He said: "I went to Saudi Arabia last year and did sparring with Anthony Joshua and I went up to 90kg there.
"When I came back, I was at 92kg, and I just couldn't really get back down to 80kg. It's a bit of that and just growing to be honest.
"I think winning it twice is something that not a lot of people do, so winning it twice at two different weight categories would be quite cool.
"Obviously, I won a few titles when I was younger, but the NACs are the main title you want to win as an amateur in England."
While Olaore believes he and his team know how to get the victory on Saturday evening, Okoh reckons he has the answers too.
"I just need to stay away from that right hand," he said. "He's a big puncher from what I've been told, tall, bit of a puncher.
"He's good and it should be a good, hard bout. He must be doing something right to get to the finals, but I believe I have the edge."
More on the NACs 2023
Finals Day key info circular: Click here. Spectator info: Click here. NACs home page: Click here.
Pics by Andy Chubb