NACs 2023: Finals Day preview – Allen v Reid (Under 70kg)
April 19, 2023 | by Matt Halfpenny
There is more than one way to skin a cat, so the old saying goes, and there is certainly more than one way to get into boxing.
Just take the two Female Under 70kg contenders at this Saturday's (22nd April) England Boxing National Amateur Championships 2023 Finals Day for instance, whose paths to reach this point have been strikingly different.
The red corner's Kayla Allen first learned to box by studying videos on YouTube during the Covid-19 Pandemic, has only been boxing for two years and only recently affiliated club to Home Counties club Hoddesdon.
The blue corner's Chantelle Reid route in the sport, by contrast, is far more conventional, having trained in the sport for 10 years and been expertly coached by her father Duane in the Derby-based Kode Red gym he runs.
Yet such is the appeal of boxing that once the pair step through the ropes at the Vertu Motors Arena in Newcastle this weekend (Bout 16, scheduled for 4.30pm), it's game on. All that will matter is what happens during the next 11 minutes.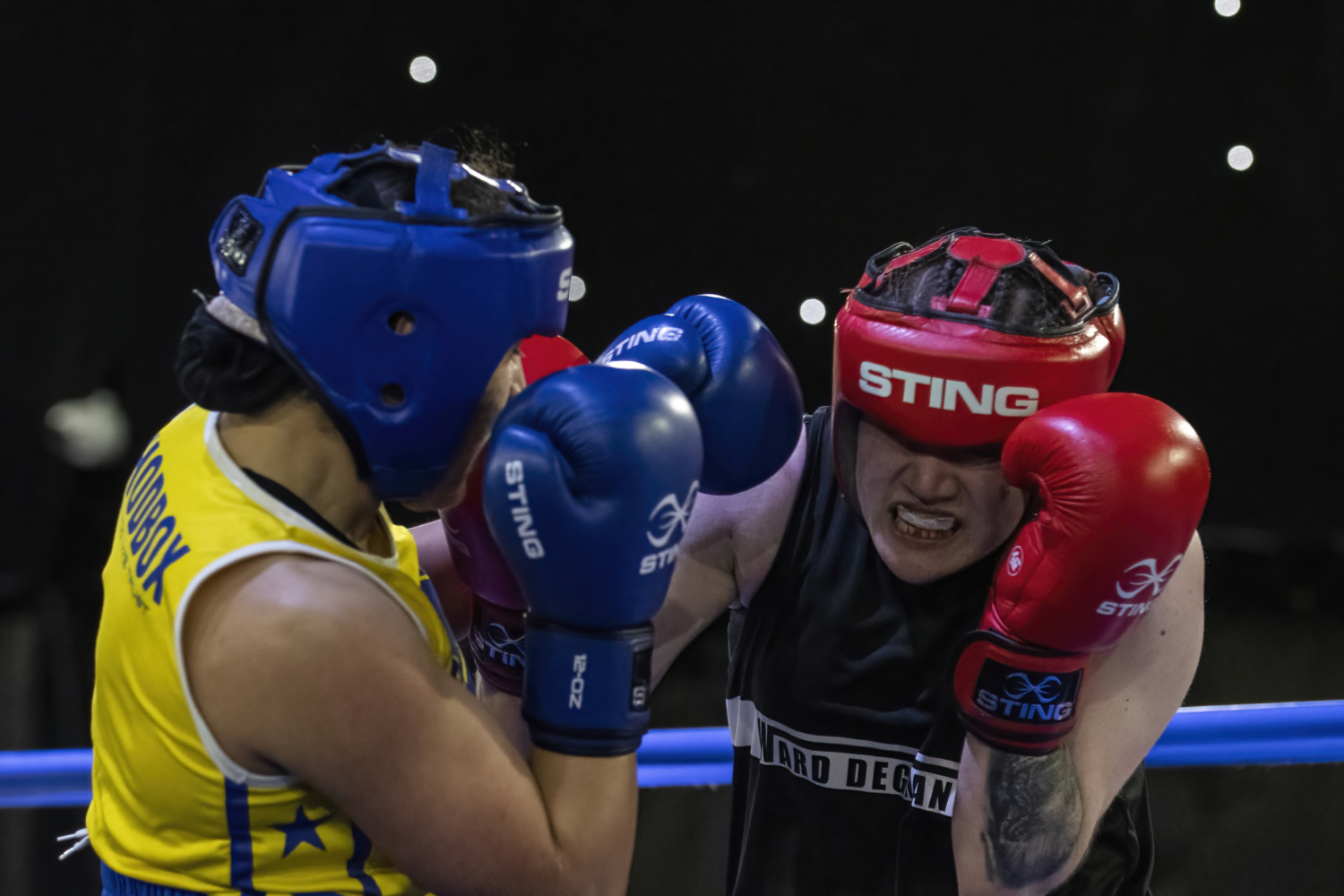 At the age of 18, Allen is one of the youngest of the 48 competitors taking part across the weight divisions, but what she lacks in experience, she more than makes up for in confidence and character.
Currently studying for A levels in Economics, Geography and History at Debden Park High School in Loughton, Essex, she is aiming to study Urban City Planning once she gets her results this summer and has applied to do an apprenticeship in the field.
But her academic achievements and career aspirations should in no way mask her ambitions to thrive in the boxing world too.
She is determined to make up for her relatively late arrival into the sport by making rapid progress from hereon in – starting with a coveted NACs title belt.
"When we were in lockdown and you couldn't get out, I started watching boxing videos online and thought I would give it a go," said Allen. "I used to watch people like Floyd Mayweather, Mike Tyson and Ryan Garcia to pick up tips and it turned out I was quite good.
"My mum works in a café and knew some coaches at a local gym, so I went down there to train and have just kept with it.
"Having learned the basics there, that's when I decided to move to Hoddesdon to improve as a boxer and help better my boxing career.
"I have only been here a few months, but it has gone very well and hopefully I can go on to go a long way in boxing."
Allen is not the only one in her family who has talent when it comes to sport.
Her brother has trialed for Tottenham Hotspur and played cricket for England at junior level, while her sister is a talented gymnast.
Having played football to a very good standard for Millwall Academy, the teenager believes she has now found the ideal sport for her.
Allen said: "I was going to start a football scholarship, but that didn't happen because of Covid, so that's when I decided to go for the boxing – it had to be one or the other really.
"I always like to try something new and although it was putting myself out there a bit, it has been 100 per cent the right option to take.
"You can achieve a lot with the right mindset. A lot of people at school are really stressing about their exams, but I am quite calm about it really.
"Like with the boxing, I know when it comes to the time, I will have done the best that I can to prepare, and then what happens will happen."
Allen booked her place in the final with a unanimous victory over Ward Degnan's Tori Creighton and was pleased with the way she performed.
She is 'confident, but not cocky' in believing she can do the job in her final bout.
"I really enjoyed it in the semi-finals, it was a really good atmosphere," said Allen.
"I have boxed Tori before and she definitely gave more this time, but I was just too quick and powerful.
"My brother is coming with me at the weekend and my friends are trying to come too, even though it is a long way up there.
"I don't worry too much about my opponents, but I know I will have to start hard and fast and potentially up my game from the semi-final."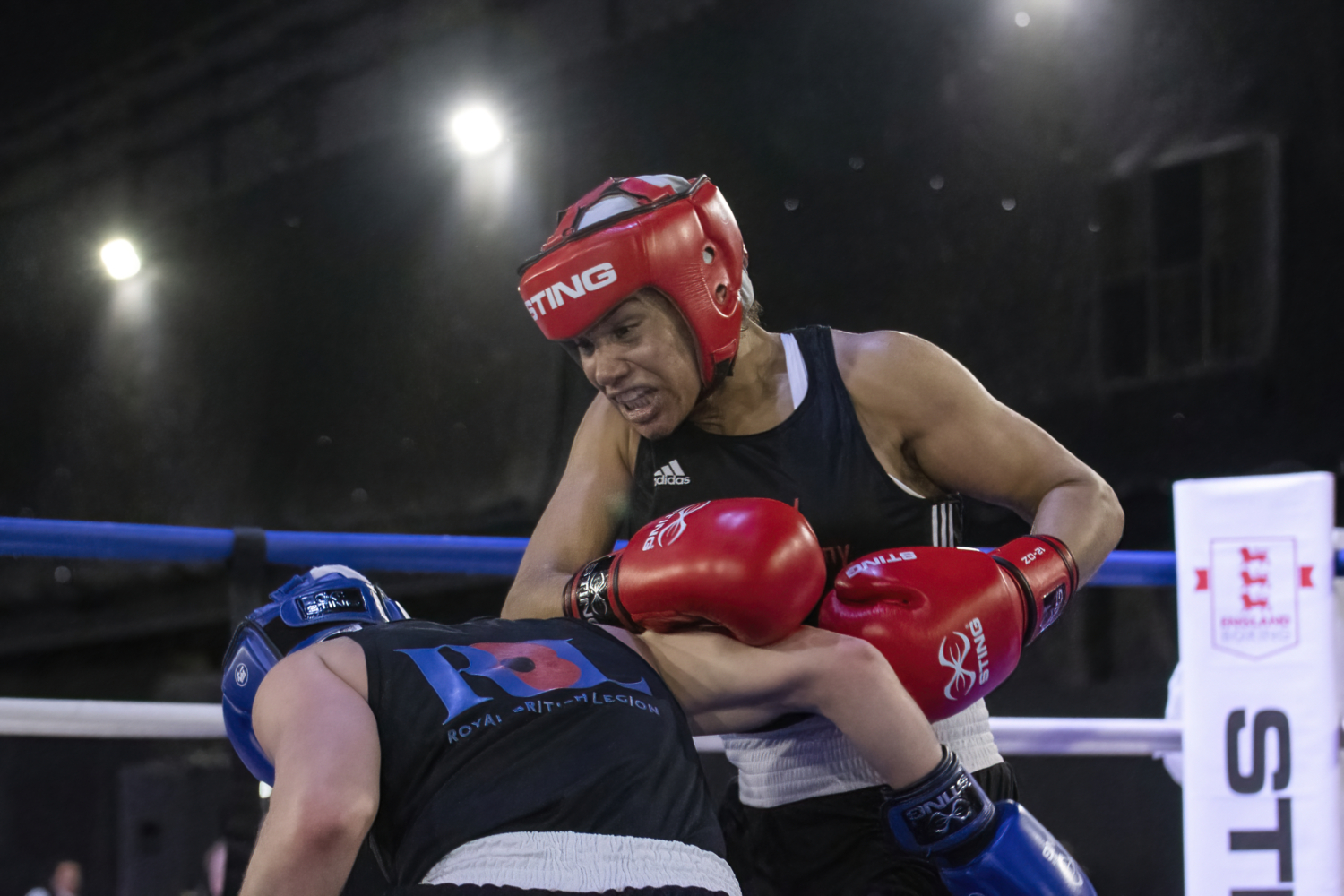 East Midlands' Reid has returned to the fold following a break of six years to compete in these championships, which is her first time at Elite level.
In her first stint competing, the 24-year-old enjoyed plenty of success, winning the England Boxing National Youth Championships at Under 75kg in 2016.
She also shone on the international stage for England, claiming two European gold medals and a World Championships bronze.
After taking time away from the sport to concentrate on her education, Reid is now back with a renewed hunger – and a thirst to prove herself once more.
She is delighted that her dad will once again be in her corner at the North East in her bid for victory.
"My dad always coached me from a really young age," said Reid. "He used to do other combat sports and then transferred to boxing and got his qualifications and set up the gym.
"That has definitely been a help for me because I have been able to do one-to-one sessions with him and we can choose at what times.
"I can go to the club sessions whenever I like and we can also go in early or after sessions have finished to do some extra work.
"Having him in the corner is brilliant, because I really trust him and we have a great relationship. He is not going to tell me things that will put me in a bad position. It works really well."
Already guaranteed a GB Boxing and Senior England Performance Pathway assessment, Reid knows a strong showing will push her claims for fresh international honours.
Knowing what it is like to pull on a Three Lions vest, she is keen to become part of the higher-level set-up once more.
Her determination to excel is reflected in a rigorous training schedule that is the hallmark of all the boxers appearing at this weekend's Finals Day.
Reid said: "Just getting back in the ring means a lot to me, but now I am here I want it. I missed boxing and now I appreciate it that much more.
"I want to get back involved with England and GB, that's definitely an aim of mine, and I know that doing well this weekend can only help with that.
"For training, I normally train two or three times a day, starting with a run at 6am in the morning. I will then do some technical work in the afternoon on some days and then do a full gym session in the evening. It can be hard, but it's worth it.
"Coming back into it, it has changed from four two-minute rounds to three, three-minute rounds, but otherwise everything else is pretty similar to before I took my break.
"I used to spar senior boxers when I was a Youth, so I know what to expect from that side of things and I am used to it."
Reid – who was a 4-1 winner over last year's Under 66kg finalist Lucy Kisielewska of the Army in her semi-final – works part-time for the NHS, but insists it is her boxing that comes first.
"I was really happy with my semi-final performance – we had a plan and it worked really well. I just listened to what I was being told in the corner and kept doing that," she said.
"When you are out of the ring you can see the whole picture, so you just have to trust what you are being told and go with it.
"I only work five hours a day, which means it's easier to fit in my training, which is what I enjoy the most.
"Work also means I can afford to have a car and it helps me pay for my boxing, including the nutrition side of things.
"I have a group of people coming up in cars at the weekend, so hopefully I can give them something to cheer.
"To win the National Amateur Championships after six years out would mean so much."
Pics by Clive Wood
More on the NACs 2023
Finals Day key info circular: Click here. Spectator info: Click here. NACs home page: Click here.
Pics by Clive Wood