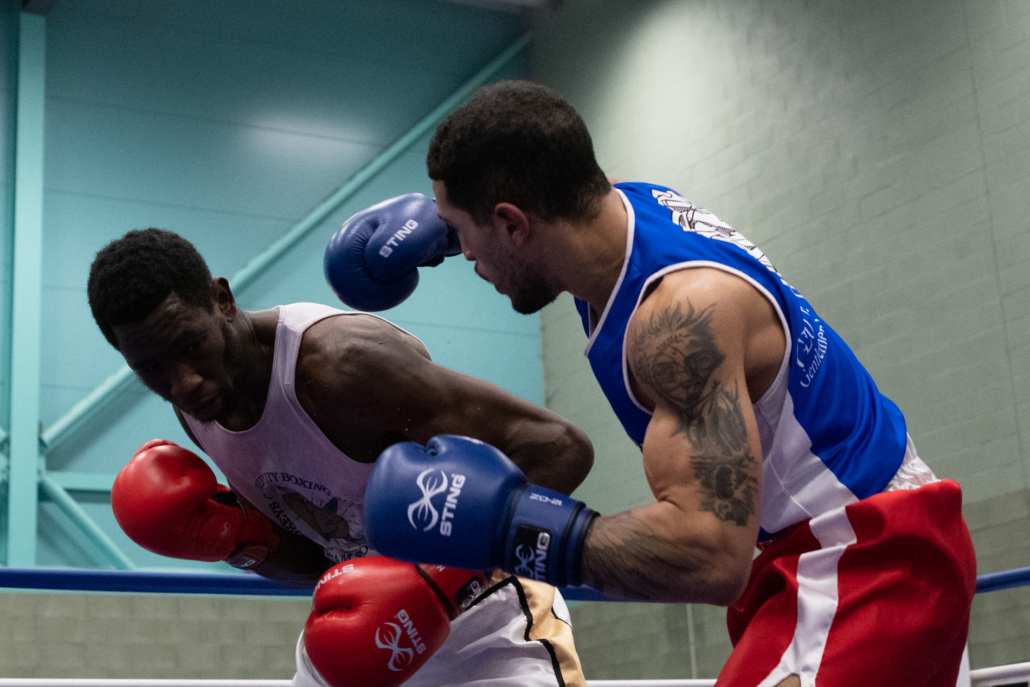 NACs 2023: pre quarter-final preview
March 31, 2023 | by Matt Halfpenny
It may be April Fools Day, but there will be no joking around at the Barnsley Metrodome as the England Boxing National Amateur Championships 2023 get underway tomorrow (Saturday 1st April).
Competing in the most prestigious and highly-respected amateur competition in the country – which dates back to 1881 – is a serious business. It is on this stage that some of boxing's very best have cut their teeth.
With the likes of Tyson Fury, Nicola Adams, Anthony Joshua, Savannah Marshall, Tony Bellew and Natasha Jonas, to name just half a dozen of many, having won a coveted national title belt before going on to become household name, this year's entries know victory in tomorrow's pre quarter-finals can be the start of something big.
Not least, NACs winners and finalists will guarantee themselves an assessment for both the GB Boxing Squad and the England Senior Prorgramme, giving them the chance to push themselves to the next level.
It certainly is a prize worth fighting for, as that journey begins in South Yorkshire.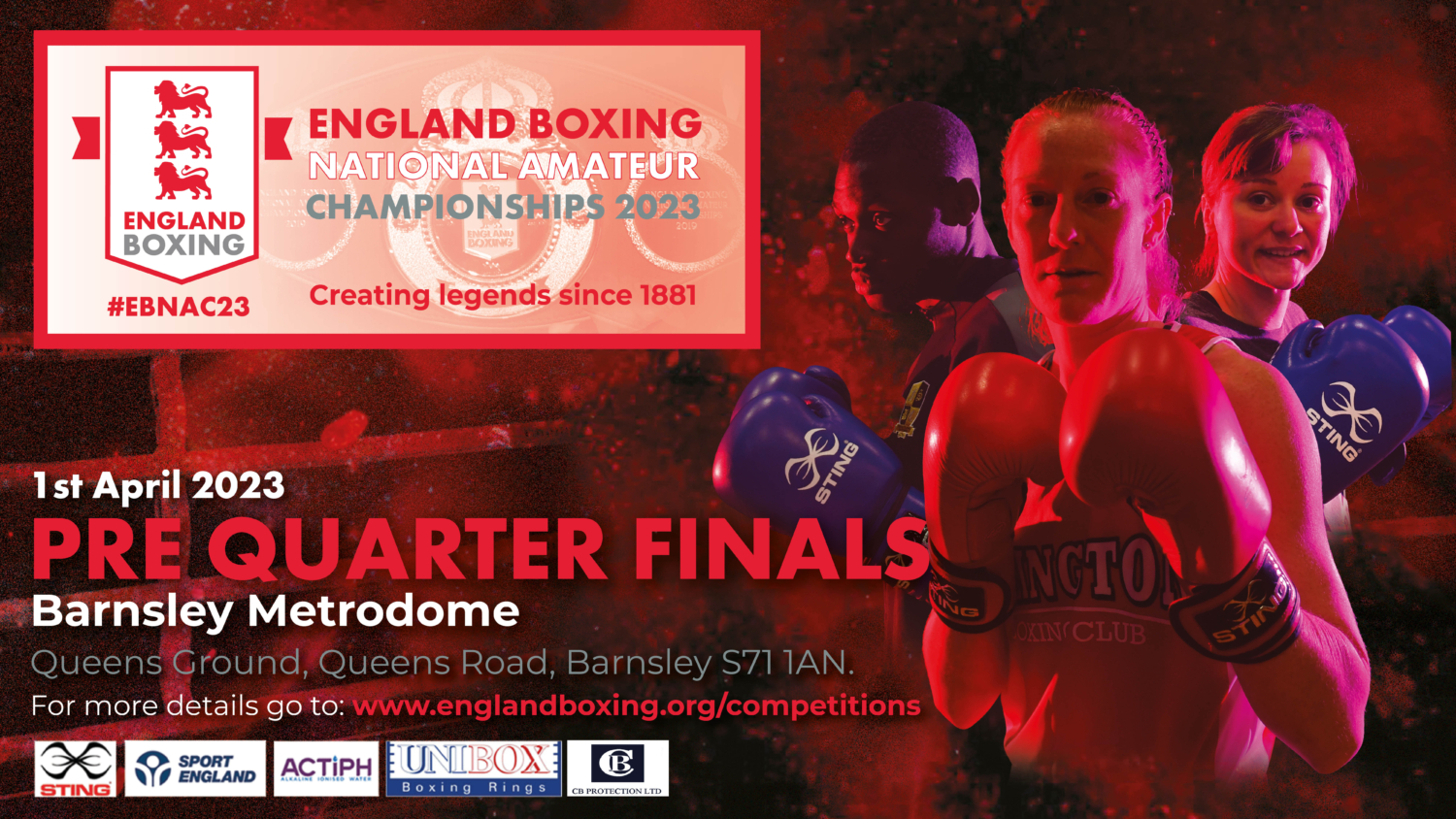 One of the most intriguing bouts on tomorrow's two-ring bout list is a re-match of last year's England Boxing National Development Championships 2022 Under 75kg final.
Aziz Ben Rouha, 25, took up boxing at the age of 17 in his native Tunisia feeling he wanted to 'put his energy into something productive'.
While there were less opportunities and less regulation meant competing was more dangerous, prompting concerns from his family, he stuck with it.
But it was when he moved to the UK with partner Saskia that his career really took off.
Starting out at Islington at 95kg, he has now dropped 20kg to 75kg, and punched his way to Developments 2022 glory.
His success has continued into 2023, recently lifting the London Regional Championships title at Elite level, giving him plenty of confidence as he moves into the national stages.
"I loved the sport but there was no future with boxing in Tunisia," he said. "They don't understand you can make a career out of boxing, that you can dream to be something big.
"So I stopped boxing and took a break… I thought I wouldn't box again, as the sport in Tunisia is just underfunded.
"But then in January last year, I had the chance to move here and Saskia motivated me to get back to boxing. So I decided to try and, after nine months of no boxing for four or five years, I then won the developments. It's been a big year for me, and it's my dream to become a boxer.
"It's an amazing team, with great boxers. It's family, as I knew basically no-one when I started. They always help me to go forward,  give me a lot of motivation.
"At the beginning, I didn't speak English, but over the year they have been really supportive, and always took the time to explain to me everything slowly as I was learning, especially for pads.
"Now they are supporting me with training opportunities and they have just always had my back throughout the last year as part of my transformation journey."
Rouha says he has drawn great confidence from his Developments triumph at Banbury in November, but equally he is taking nothing for granted.
He knows a re-match with Gomes provides a stern start to his NACs campaign in the national stages.
He said: "I'm so proud of myself for what I have achieved because the boxing here is very competitive, and there is a lot of respect. It was such a huge deal for me, given my background.
"Here it is such a strong system and organisation and I have loved being part of that and learning the culture. I am so proud to be boxing in competitions run by England Boxing, and proud to have won the Developments. England is THE boxing country and it's amazing to be here.
"I box with my heart. People don't always have a heart and confidence like me and I am so proud of this. I always bring it to my bouts.
"I will give respect to him as well, as we all should with any good boxer, and it will be another good experience and challenge."
For the winner of the bout, the prize of a bout with last year's finalist and number one seed Jimmy Sains of Repton.
Rouha believes he can acquit himself well if he wins through to face the man edged out by Dan Toward at Manchester Central 12 months ago and says he will be in no way intimidated.
"It's a very good opportunity, as I really enjoy boxing those with experience, but to be honest I don't care about the background of the boxer.
"If they are my weight, then I am looking for the win. I will box anyone, because I always focus on the fight itself. I work hard and I box – that's it."
"I've enjoyed stepping up to Elite level because I like it when I have bouts more difficult than before… it's good to approach things step by step.
"I have had less bouts than most people and I am relatively new to this game, so it's all good experience for me. I am looking to the future and it's good to progress my level."
Facing him in the opposite corner is Altair Gomes, who is based in Stretford, London but trains outside of the capital at Smokey's based in Essex close to the mouth of the River Thames.
The 22-year-old is now fully recovered from injury and insists that will give him every opportunity to reverse the result of his unanimous decision defeat in the Developments 2022 final.
"I feel good and ready to go," he said. "I've been working on a bit of everything coming into this, including fitness and technique.
"Last year when I got through to the Developments final I was essentially boxing with one hand as I had damaged one of my shoulders.
"Boxing with one of your weapons gone, the jab, made it pretty hard… it does weigh on your mind. It was hard to measure the distance and put together combinations, so hopefully being fully fit this time will make a big difference.
"I know what to expect as I have obviously boxed my opponent before, but I think there are things there that I can exploit.
Gomes has been pleased with his progress in transition from the Developments to the Elite ranks.
Like his opponent, he has made swift progress in his career despite coming to the sport relatively late.
Gomes added: "I'm confident that I can make the step up to Elite level – it's what my coaches have been working towards and I feel the time is now right.
"I know the bouts will be harder, but it's a challenge I'm ready for. I've already boxed in the King of the Ring tournament in Sweden, where I lost on a split and then I've boxed for the Essex squad and won that one.
"I started boxing at Smokey's in 2019 and I have been there ever since. I have always liked football and boxing, but I felt like I took to the boxing really well, so I went with that.
"What I like about it is that whatever you put into it is what you get out of it. You can't cheat it or make short cuts – if you want to be successful, you have to put the effort in.
"I've been working hard, so hopefully I can get the results. If I could win this title, it would show me that all I have put in wouldn't be going to waste and that I belong competing with the best in the country. It would mean a lot."
Gomes juggles his rigorous training schedule around holding down a full-time job at Sports Direct, but is adamant it is his boxing that is his number one priority.
He says he is indebted to the input of his coaches and is determined to reward them with a bout against the highly-regarded Sains.
"My coaches Dean Smith and Wes Pateman have been very helpful, taking me for spring sessions and extra training," he said.
"I live in Stretford in East London and work as well as box, but it's my boxing that comes first.
"I get my training sessions booked in first and then work my shifts around that, because I know how important they are.
"If I could get through and box Jimmy, I would really look forward to that. I've tried to get that bout before, but a week before it was due to happen it was called off.
"Boxing Jimmy would give you the chance to see where you are at in terms of Elite level, what you need to work on and where you need to improve."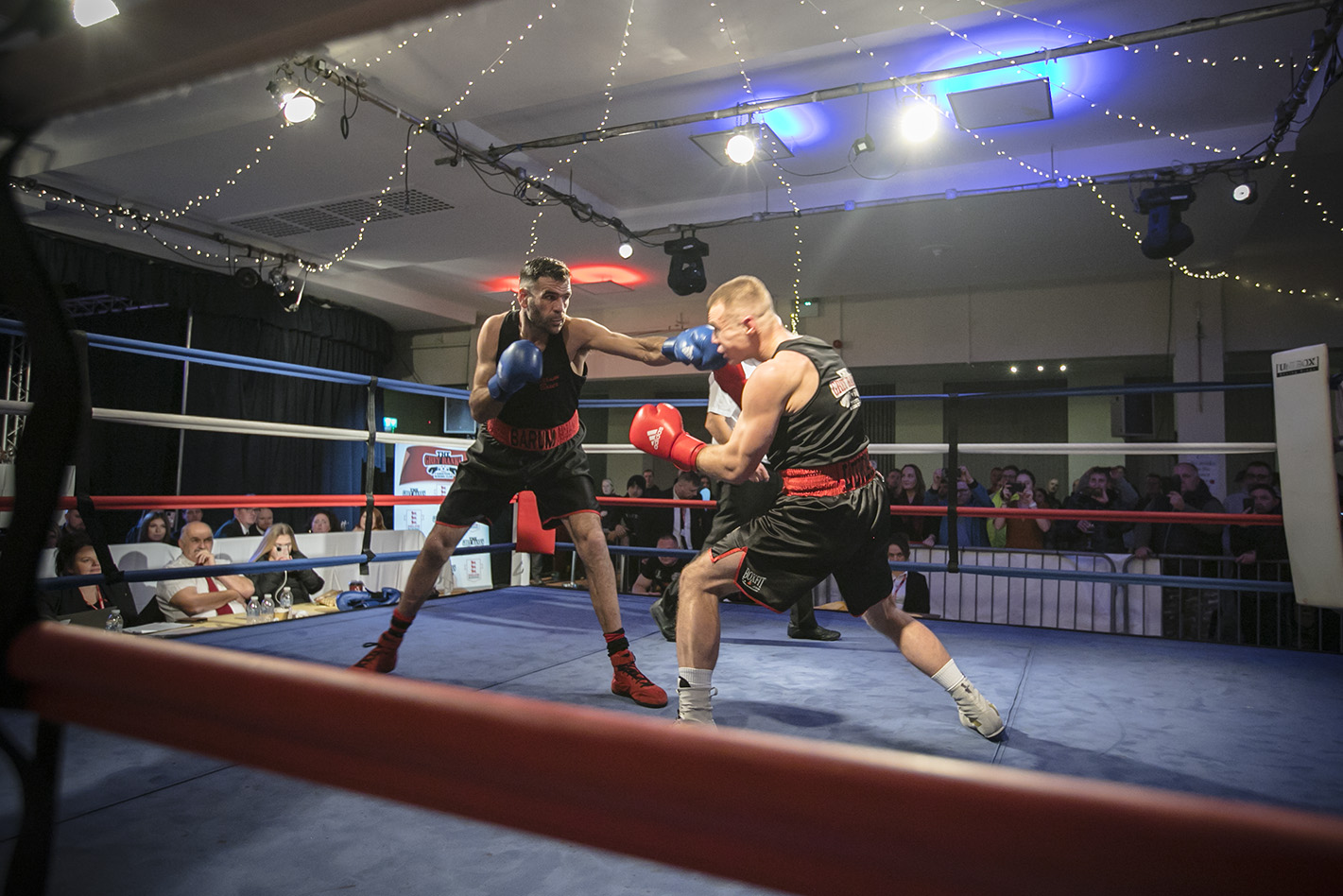 Richard Hughes, or 'Clem' to those close to him, has an unorthodox mindset heading into the pre-quarters this weekend.
"The way I see it, I'm just here to make memories," he said.
The Barum boxer, who has also represented the Western Counties, only got into boxing three years ago and contested his first ever bout on the Friday preceding the first lockdown.
"Lockdown started on the following Monday, so I had a big lay off straight away! Between that and not being in boxing too long, my list of achievements is pretty limited."
Hughes shouldn't be underestimated, though. As an industrial abseiler he finds himself on the road a lot, allowing him to train in different gyms and constantly have a fresh pair of eyes on his skillset.
He added: "99% of gyms are happy for me to walk in and train which is great.
"You get a lot of different advice and trainers suggest different exercises. A lot of gyms, no matter which, get stuck in their ways at times, so it's great to switch it up.
"I do miss training at my own gym though, and being coached by my own coach."
Hughes has been juggling working in Cornwall with training for England Boxing's showpiece championships and found himself visiting five different gyms in five days last week.
"I've been to gyms in Newquay, Bodmin and Truro. I've been getting the rounds in and training as hard as possible."
Through his travels, Hughes has found himself in esteemed company and with a perfect motivator in Male, Under 86kg National Amateur Champion 2022, Ben Andrews.
"I've been sparring at a gym in Torquay that has a fair few pros in it. Ben Andrews is there now, and he's been really good to me. He's taken care of me."
Hughes' demeanour is relaxed and in speaking to him, it's clear he's taking that attitude forward into this weekend.
"Having got into boxing so late and being so old compared to some of the other boxers, I don't really feel that much weight on my shoulders, which is quite nice," he said.
"I'm pretty honest with myself. You can only try your best and I'm not going to stand here and say I'm the favourite."
Nevertheless, Hughes is under no illusions of the enormity of the Championships.
He said: "It would be a massive achievement and I'd be very honoured to be on a list of some amazing boxers and people who have won it in the past."
Steel City's Chris Mulunda stands in Hughes' way and will bring to the bout a polar opposite pathway and mindset.
"I've been boxing since I was 18," he said. "I'm a three-time Yorkshire Champion, I've won the Yorkshire development title and I've been a finalist at the England Boxing Youth Championships in 2021.
"My ultimate goal in boxing is to win a World title. Winning the NACs would help provide the trajectory to make that happen."
Mulunda started his boxing career with Rotherham-based Millennium, before making the switch to Sheffield's Steel City two months ago.
"In the short amount of time I've been with Steel City I've seen a lot of improvements, it's been good," he said.
While the switch to Steel City has seen Mulunda develop as a boxer, the club has also instilled a gruelling training regime ahead of the NACs.
"You've got to be in the gym regularly for Championships," he said. "We're leaving no stone unturned.
"These Championships are a big thing, they're hard, so we've been trying to do everything. I've done some good sparring and it's been really, really hard work."
Mulunda, similarly to Hughes, has a relaxed persona but his confidence cuts through it.
He said: "I've seen the draw and I'm feeling confident. I believe I have the ability and the talent to go on and win it. It's just proving it now and showing everyone.
"Winning the NACs would mean a lot to me; it would mean the world. Winning would open doors and put me on a path to the World title."
In what is set to be one of the most competitive categories in the championships, other bouts in the Under 75kg category in Barnsley see Luke Foster (Birtley) take on Aaron Doherty (The Ring), Grant Brooks (Royal Navy) box Qasim Khan (Total Boxing) and Sunny Parkinson (Hillcrest) face Kieran McDaid (Jimmy Egan's).
It's time for them all to get their game faces on…
More on the NACs 2022
Key info circular (Barnsley): Click here. Spectator info (Barnsley): Click here. Live Streaming (Barnsley): Click here. NACs home page: Click here.