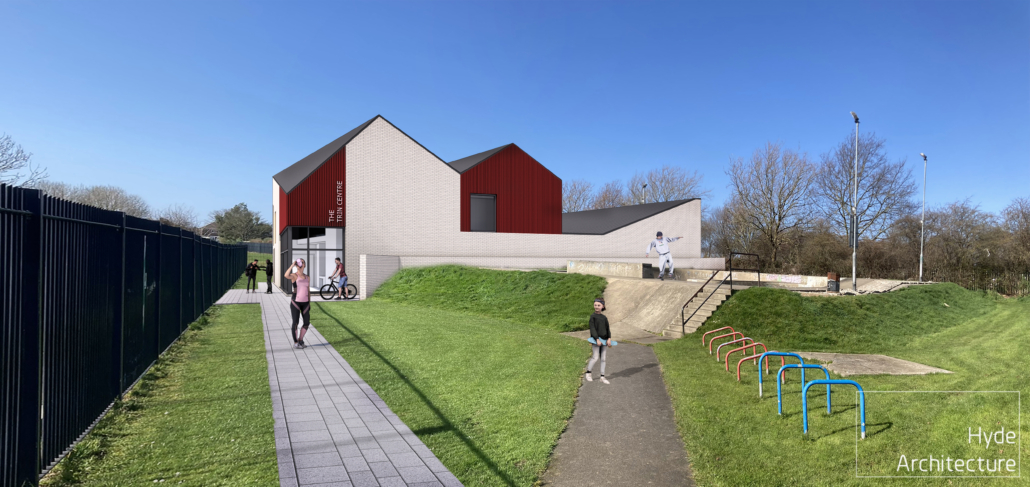 Cleethorpes Trinity Boxing Academy to benefit from £2.6 million grant
March 31, 2023 | by Matt Halfpenny
Cleethorpes Community Sports and Education – home to Cleethorpes Trinity Boxing Academy – has been awarded a life changing grant of £2.6m from the Youth Investment Fund.
It will enable the building of a state-of-the-art sports facility, large car park and money to help with initial running costs.
The Department for Culture, Media and Sport and Social Investment Business has announced that it is one of the 43 youth services across England that have been awarded a grant.
The funding will enable youth services to transform health, wellbeing, skills, and opportunities for young people in the area.
The new facility will boast a new boxing gym with three boxing rings, 15 punch stations and floor work area, a fully equipped gymnasium with cardio equipment, strength equipment and a performance area.
Alongside that will be a sports studio for use of aerobics classes, gymnastics, dance and table tennis.
The facility will also have treatment rooms, classrooms, offices and changing facilities with showers and locker room.
The new facility will predominantly be used for youth provision for sport, recreation and educational purposes; however, the general public will also have access to the facility, as will local sports and community groups to access and run their own activities.
A big part of this project is to create further opportunities and partnerships with local groups to enhance support for the people of North East Lincolnshire.
Work on the site is expected to begin around August 2023 with construction to take around 10 to 12 months.
"The project has been developed and designed by the young people in our community, and they will be so excited and proud that the grant has been awarded through all their hard work," said Andy Cox, Executive Director of Cleethorpes Community Sports and Education and Head Coach at Cleethorpes Trinity Boxing Academy.
"For many years this has been a bit of a 'pipedream', but to have been awarded this funding to make it happen is fantastic.
"This new facility will benefit so many people in our community, whilst its main use will be for young people, we want to ensure that everybody can access it."
Culture Secretary Lucy Frazer said: "I want every young person to have the opportunity to access the kinds of life-changing activities which expand their horizons and allow them to develop vital life skills.
"The National Youth Guarantee will provide these opportunities and support young people with access to regular club activities, adventures away from home and volunteering opportunities.
"We are supporting this with an investment to create or renovate spaces for youth clubs and activities to support opportunities for thousands of young people across the country who would otherwise miss out."