Junior Euros 2023: Another four medals for Team England on Day Six
July 26, 2023 | by Chris Boyd
Team England added another four medals to their tournament haul, with four victories from six bouts on Day Six of the EUBC Junior European Championships 2023 in Ploiesti, Romania.
Sunderland East End's Ella Lonsdale finally took to the ring for the first time at the tournament, as she came up against Sara Varga of Hungary in the Female, Under 57kg quarterfinal.
Stylish, classy, elegant and composed are all superlatives that could describe the reigning European Champion's performance.
Ella's mature display saw her earn a unanimous decision victory over the Hungarian and guaranteed herself at least a bronze medal.
Lexie Walker was the next Team England boxer in action, facing Czech Republic boxer Viktorie Jilkova in an Under 60kg bout.
Despite winning the opening round, the Wodensborough boxer could not capitalise on her positive start against a determined foe.
Lexie's useful combinations to the head and body took her close to a victory, however, she fell to a 3-2 split decision in favour of Jilkova.
England's final boxer of Session One was Rubi Smallwood in an Under 66kg contest against Elvan Sozkesen of Turkey.
The Macclesfield ABC boxer was forthcoming from the off, taking the contest to her opponent.
With the bout level going into the final round, Rubi put in a monumental round in an effort to advance to the semi-finals, however, the judges scored in favour of a 3-2 split decision victory for Sozkesen.
With the morning session consisting of Team England's Junior Female boxers, it was the turn of the Junior Males in the afternoon.
First up was The Ring's Mohammad Safari, as he boxed Subhan Babayev of Azerbaijan for a place in the Under 50kg semi-final.
Uncharacteristically, Manny struggled to find his range in the opening round as Babayev succeeded in keeping the Three Lion boxer at bay.
However, England's southpaw boxer clicked into gear in the second and third rounds, utilising his trademark speed to edge out his Azerbaijani opponent via a 4-1 split decision victory – securing at least a bronze medal in the process.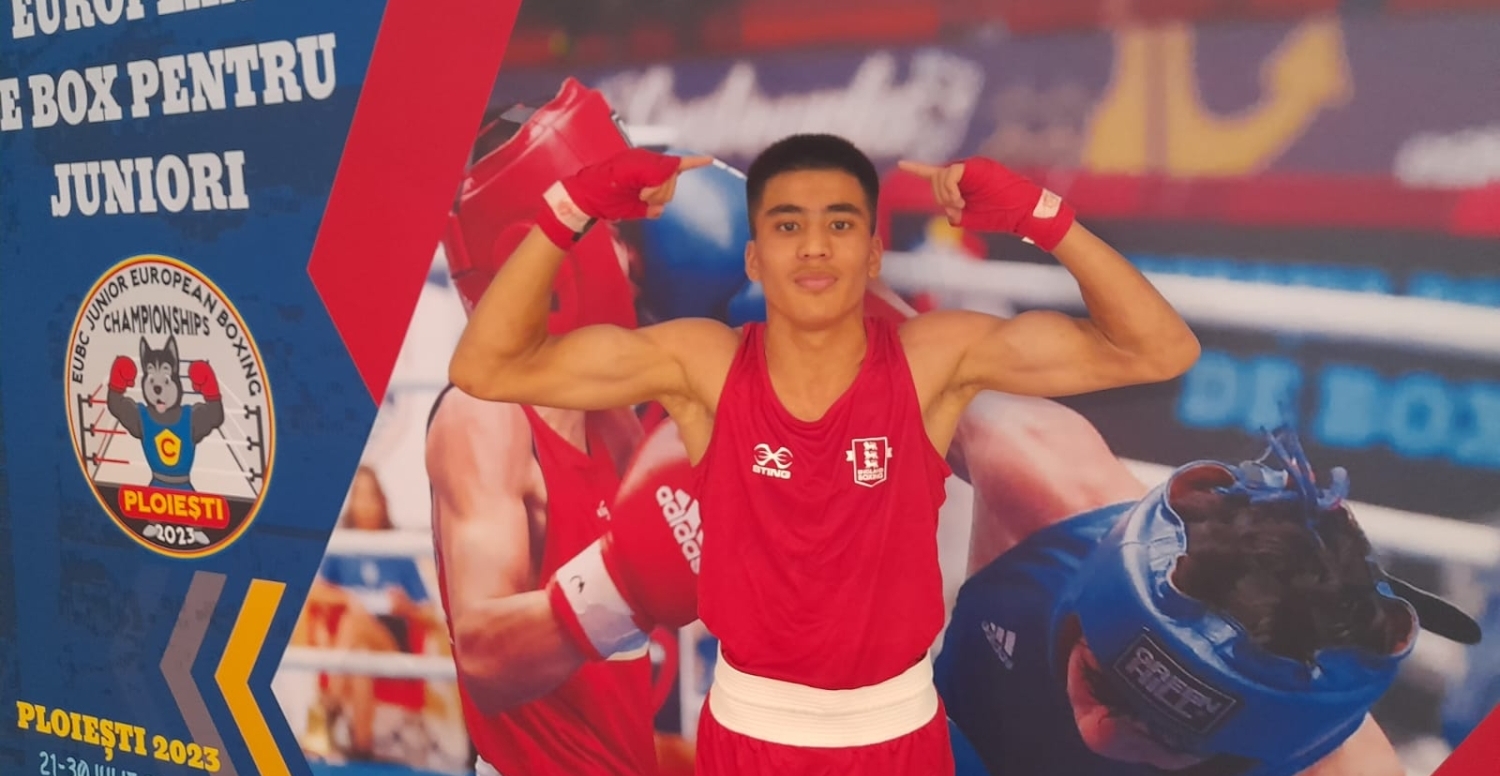 John Joe Carrigan found himself in action yet again at these EUBC Junior European Championships, this time facing Under 70kg Ukrainian Anton Cherniakov.
As expected, Cherniakov proved difficult opposition for the Border City boxer and took the bout to the wire.
Carrigan needed a big final round to ensure a semi-final berth and at least a bronze medal and he delivered, digging deep to win 5-0 on all 5 judges scorecards and take a 4-1 split decision victory overall.
Yorkshire-based Leo Atang was the sixth and final boxer for Team England, facing off against Poland's Krzysztof Zakrzewski in an Over 80kg bout.
The Legions Gym boxer got off to a flyer, putting Zakrzewski down at the end of the first round with a well-timed left-handed uppercut.
The standing eight count set the tone for the bout, as Atang dominated throughout to earn a unanimous decision victory, a semi-final berth and England's fourth medal of the day.
Day Seven bouts
Morning Session
Bout 2: Female, Under 46kg – Silvia Meltzer (Romania) v Ruby Cuthbertson.
Bout 4: Female, Under 48kg – Nadia Formela (Poland) v Ruby White.
Bout 6: Female, Under 50kg – Emel Okay (Turkey) v Hollie Haskins.
Bout 8: Female, Under 52kg – Caitlyn Wise v Taisiia Pokusai (Ukraine).
Bout 13: Male, Under 46kg – Humza Malik v Amo Darchinyan (Armenia).
Afternoon Session
Bout 12: Male, Under 57kg – Taylor McMahon (Scotland) v Adam Maca.
Bout 15: Male, Under 60kg – Paul Coyle v Alfie Lewis (Wales).