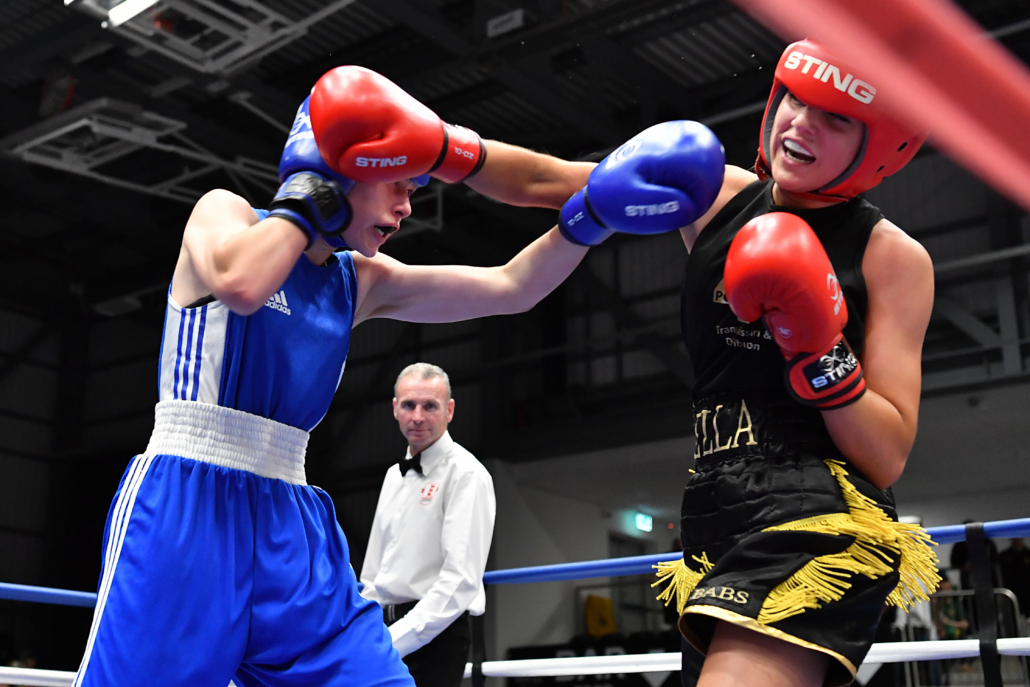 Junior Championships 2022: Female preview (Under 54kg)
March 25, 2022 | by Matt Halfpenny
Going into the weekend's semi-final stages at the Guildford Spectrum, there are 30 girls left boxing in 10 weight categories in the Open class section of the England Boxing National Junior Championships 2022 female draw.
That number includes four talented boxers in the Under 54kg division who have high hopes of glory and lifting a prestigious title belt, but ultimately, as everyone in the sport knows, there can be only one winner.
It promises to be a fascinating watch to see who will come out on top as the tournament returns to its traditional March slot in the amateur boxing calendar, following last year's switch to October because of the Covid-19 Pandemic.
Quietly confident of success is Sunderland East End's Ella Lonsdale, who outlined her credentials from a young age by becoming a national champion at cadet level (Under 42kg) in the England Boxing National Schools Championships 2019 and gold medallist at the Monkstown Box Cup in the same year.
Things did not go to plan for her after returning from lockdown as she was beaten at the semi-final stages in the Class B category of the England Boxing National Schools Championships 2021 last September.
But the Tyne, Tees and Wear region boxer has used that setback as motivation to drive her on ahead of this championships, where she is determined to show everyone her true capabilities, having already beaten Leah Thakur in the quarter-finals.
"Ella's been with us since the age of 10 and followed another of our national champions, Amelia New into the gym," said coach Dave. "She didn't take to it straight away, but once she realised how hard it would be and knuckled down, she's been fantastic.
"She's a top-notch kid and a technically very good boxer. I think where she went wrong last year, having won a national title before Covid, was that she expected to turn up and win.
"But she's used that as a positive and it has been a big turning point for her and driven her on for this year's competition.
"She had a good win recently against a former European champion (Jess Keeton) and I'm absolutely convinced that she will box for England herself one day.
"This time Ella has to keep her mind on the job and she's very good at that. She's been working closely with coach Rob New and we feel she has every chance of adding to the four national champions we have had in the 15 years since the gym started."
Lonsdale's semi-final opponent will be Grace Hutchinson from Southern Counties club Smallholdings, who hopes one day to fight professionally like her hero Katie Taylor.
Coach Keith Hawkins says what her diminutive charge lacks in height, she makes up for in battling qualities and grit.
He is also impressed by the way she has improved the technical aspects of her boxing since coming to the club around a year ago.
He said: "It's probably fair to say that Grace had been struggling a little bit before she came to us, and was more fighting than truly boxing.
"But she's turned herself around and added some skills to the strength that she has always had.
"She lives for her boxing and, like most girls of her who's into boxing, is a big fan of Katie Taylor. She is doing exactly what Grace hopes to be doing one day by earning a living from boxing.
"Grace likes to box on the front foot and though she has got everything that makes it a difficult bout for her – facing a tall and rangy southpaw – she will give it her all, I'm sure.
"Quite often we have to travel to the other side of the country to box, but this one is right on our doorstep, so I'm sure she will get plenty of support from her family."
On the other side of the draw, Harlow's Francis Wright has only been sparring for less than a year, but has taken to the sport so well that she is now a force to be reckoned with.
Under the careful tutelage of coach Kevin Wootton – who himself came through at the Essex club and boxed at county and national level – she has flourished and now 'believes she belongs' as a title contender.
Her preparations have been aided by a sparring session with Ruth Huntley, a Junior Development national champion last year at Under 52kg for Rainham.
"I've boxed at this club since I was nine before turning to coaching and it's been a pleasure to work with Francis, having only previously worked with boys and adults…I think we make a good team," said Wootton.
"She works hard and trusts what I have said to her 100 per cent, and it is starting to reap dividends. I've never seen talent like she has got.
"When I first starting working with Francis, about a year ago, I could see there was something to work with but she's made incredible progress and if she is not to be a champion this weekend, I believe she will be in the future.
"She's been training on most days of the week and had something like 40 rounds of sparring leading into this, so she's well prepared, and I think now she is starting to realise just how good she is – and how good she can go on to be."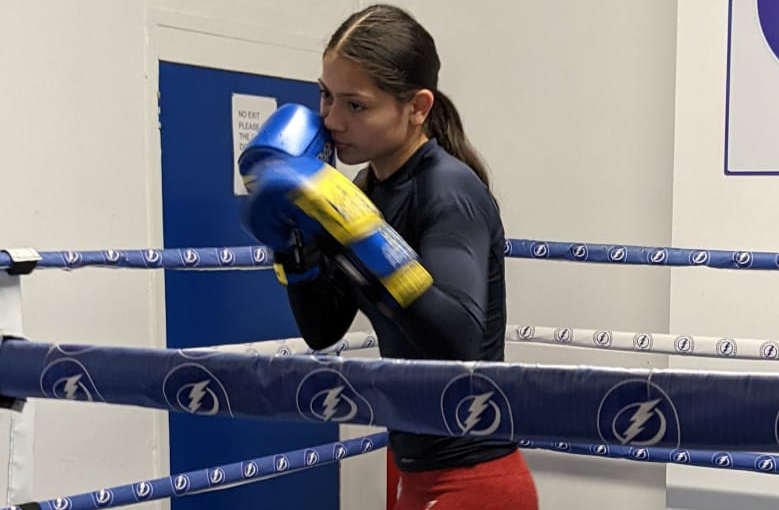 In the opposite corner to Wright will be Leicester Lightning boxer Geneva Jones, who has joined the club after starting out at Phoenix in Nottingham.
Although she lacks experience, according to coach Chris Slatcher, she makes up for that with her effort and a strong desire to win.
And although her boxing career is still at the fledgling stage, she already has eyes on making a name for herself.
Slatcher said: "Compared to some of the other girls in the last four, she's relatively new to this, and it will be tough for her, but she's very determined to give a good account of herself.
"Geneva has trained very hard and that's one of her big strengths…she loves to train and you know she will get it done, even if it's away from the gym with her running.
"She's getting better and better all the time and just needs that bit of experience, but you only get that by boxing people, which is why we have put her in.
"There's no doubt that she's very ambitious to make a go of boxing and not settle for second best, and, hopefully, with the right bouts at the right time, she can do that."
More on the Juniors 2022
Click here for spectator info. Click here for live streaming details. Follow across social media via #EBNJC2022