International camps 'boosting' England's cause
December 21, 2019 | by Matt Halfpenny
England Performance Coach Mick Driscoll believes the two international training camps attended by a selection of boxers last month will prove to be 'extremely valuable' to their development.
First, 12 of the 14 medallists at this summer's EUBC European Schools Championships in August flew out to Ukraine for seven days of training.
Then, later in November, six promising male boxers, who will box at Youth level next year, travelled to Russia to experience a camp in what is widely regarded by many as the best boxing nation in the world.
"In the past, people have made a thing about going out to Russia and the Ukraine for tournaments and doing this scares away any of the demons our boxers may have, which is one of the most important things the boxers have taken from this," he said.
"I think we will really feel the benefit of it in this coming year when boxers are going into their second year at Schools level or into the Juniors. Getting that international experience is priceless.
"Training there for a week was phenomenal and to see how resilient our boxers were against the Ukrainians was very encouraging.
"In Russia, different sparring and styles every day and the kids came home giving tremendous feedback and saying how valuable they thought it was."
Driscoll said it was immediately noticeable in Kharkiv that the two nations' approach to training was very different.
Whereas their hosts were very drills-based and the emphasis was on the individual, England were more fluid with their structure and looked at things from a team perspective.
He said: "There were quite a few differences. The Ukrainians didn't spar more than six rounds, including when doing tech and most of the sparring was tech and we only actually did three rounds of open sparring.
"The training was predominantly drills and often the same ones every day. The warm-up is consistent every day too, as opposed to us, who try to chop and change.
"The boys and girls don't train together as one squad. We ran in the morning as a joint team, which wasn't replicated over there. They had two distinctly separate teams, but we want to build together. We box as individuals but we also box as a team.
"It was fascinating to observe the contrasting ways of doing things, but they've obviously both been effective and got results."
Driscoll described being approached by the Russians for a visit as an 'honour' and felt it was rewarding for both the boxers and himself as a coach.
The Russians, he found, were different again to the Ukrainians in their approach and both countries picked up learning from each other.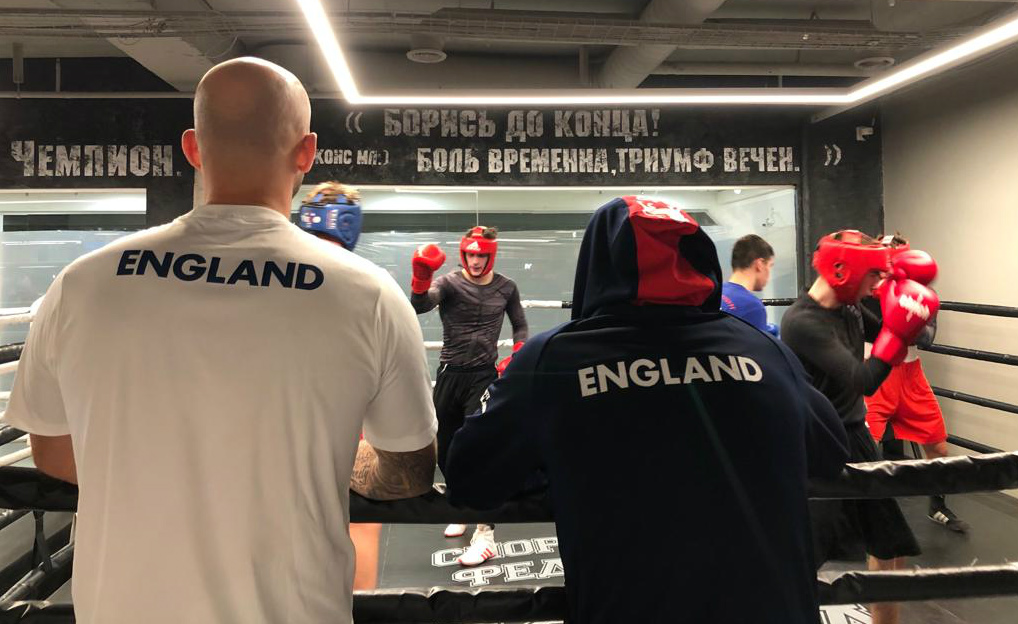 "10 years ago, the Russians wouldn't have come up to us and shook our hands and said that England v Russia bouts are explosive and among the best ever, as they do now," he said.
"Being invited out to a camp in Russia on the back of that is a big step forward and a sign of how far we have come and how highly we are regarded.
"We took five Youth boxers and one Junior who is going to be a Youth boxer in 2020 on the agreement that we would open spar with them in St Petersburg.
"They were the best facilities we have ever seen, going straight down from the hotel to the boxing gym on the next floor down. There were three big gyms, a cross-fit area, an S&C area and about 40 bags.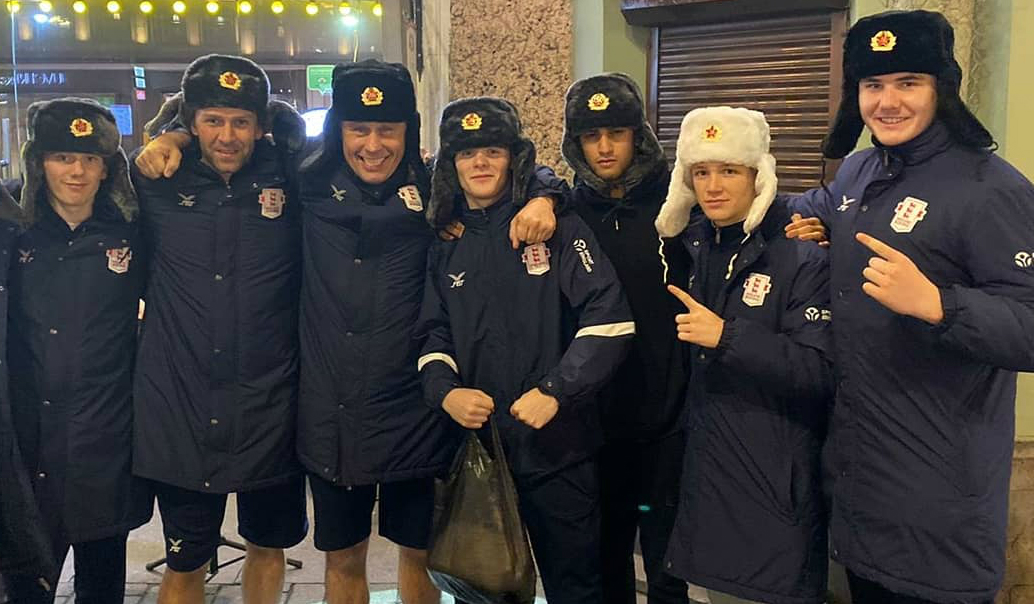 "We initially had a duel lined up with Ireland for our Excel boxers and all our boxers were due to box, but as we got out there three of the bouts fell through.
"But there was fantastic sparring all-around. The Ukrainians were very methodical, but the Russians let us do what we wanted to do, even if they were tough at the same time.
"I'd like to place on record my thanks to both countries for hosting us. I know it was a worthwhile experience for us and I hope they both felt the benefits of it too."
Find out more about Team England and the Talent Pathway.