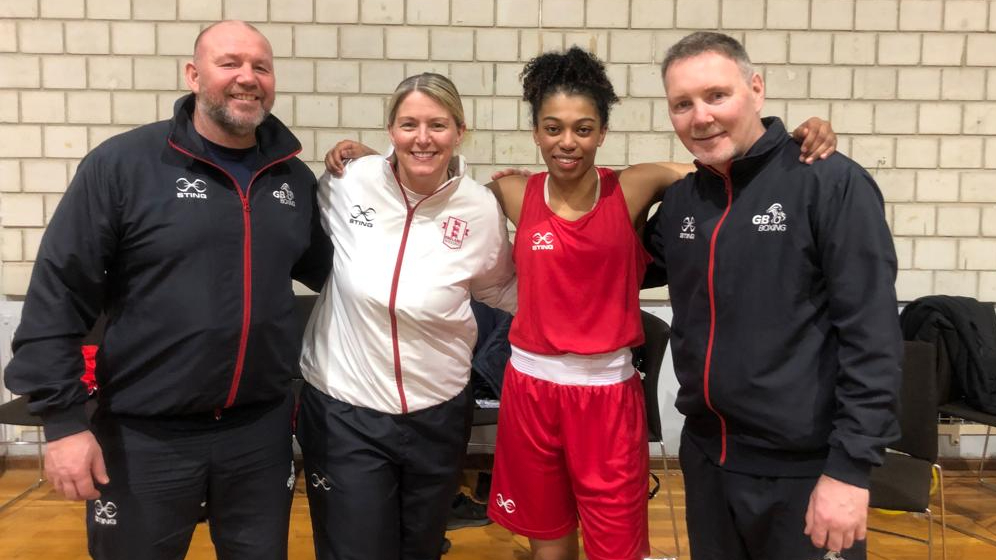 Euro Under-22 Champs 2022: Toussaint advances with polished display
March 17, 2022 | by Matt Halfpenny
Sameenah Toussaint began her EUBC European Under-22 Championships campaign in fine style as she boxed her way to a unanimous last 16 victory over Poland's Julia Szeremete in Porec, Croatia.
The New Kings boxer was the only home nation representative in action on day four on the tournament, but she did not disappoint at Under 57kg with an excellent display against her Eastern European opponent.
As the taller boxer with a greater reach, Toussaint largely boxed on the back foot throughout and used her jab to good effect.
She won the first round on a 3-2 split, but then took control in the second, dictating the tempo of the bout and finding the cleaner shot.
The final three minutes saw the Pole come out of her corner quickly in a bid to get back into the contest, but a crunching shot from the Londoner halted any such momentum and allowed the English boxer to settle back into her groove quickly and again win the round unanimously.
Overall, Toussaint emerged a clear 30-27 on three scorecards and won 29-28 on the other two to claim her place in the last eight.
This afternoon (17th March), Billingham Boxing Academy's Joe Tyers will take on Georgia's Lasha Gagnidze after the Englishman received a first round bye.
Sameenah is pictured with coaches Phil Sellers, Amanda Coulson and Andy Marksby, with fellow coach Graham Alderson absent from the image.