England squad confirmed for Youth Worlds in November
September 12, 2022 | by Matt Halfpenny
An 11-strong England team has been selected for the IBA Youth World Championships, which has been set for 14th to 26th November in Alicante, Spain.
A team of five female and six male boxers have been selected – along with two male reserves – following selection camps at the English Institute of Sport in Sheffield on Saturday 3rd September and Sunday 4th September.
That could yet be added to with one more team member, as selection for the Male Over 92kg category has still to be finalised.
Lead National Coach Amanda Coulson is excited by the team's prospects having assesses them alongside fellow England coaches during the selection process.
"We have a nine-week preparation block and we feel that will enable us to get the best out of what is undoubtedly a talented group," she said.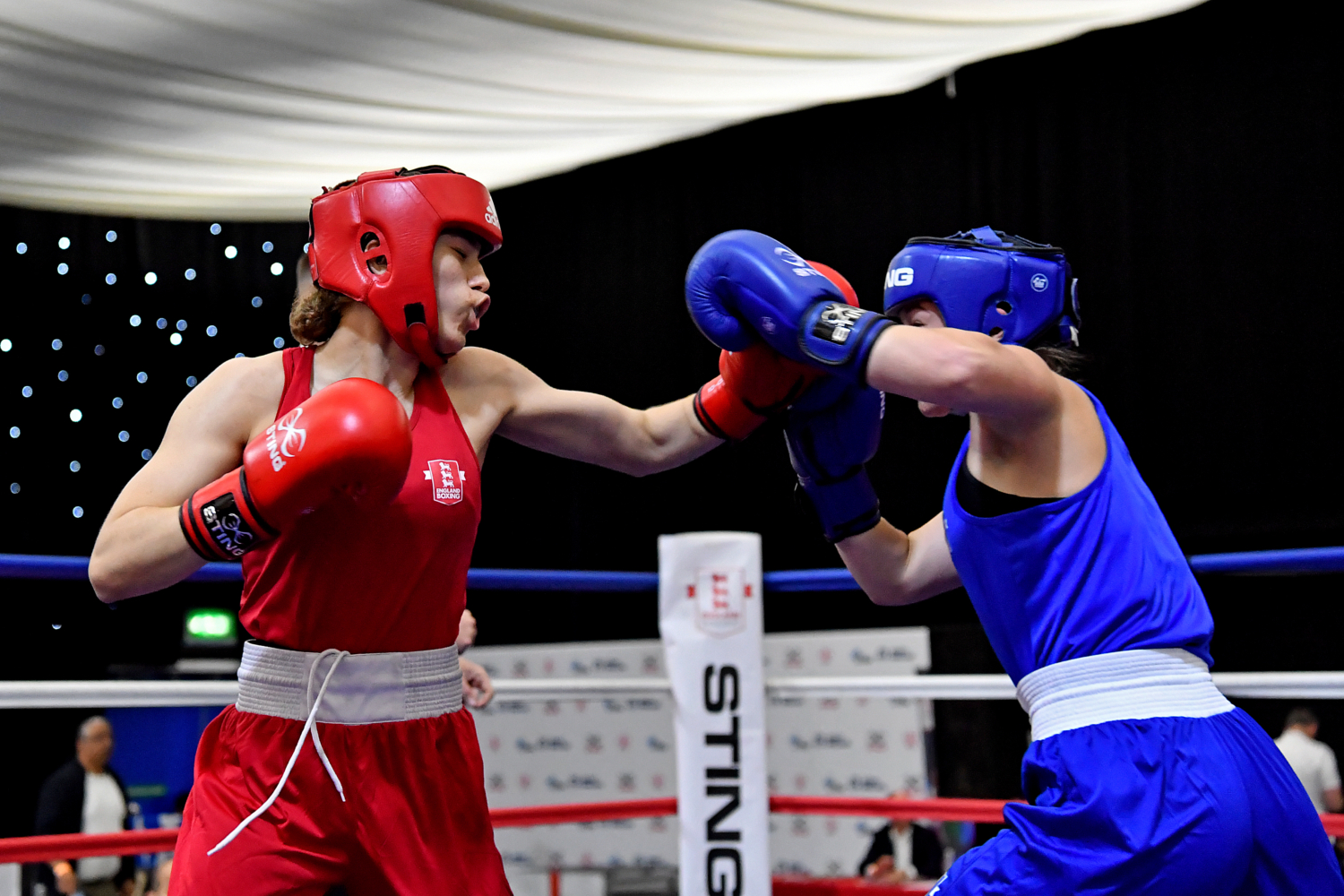 "A number of the team competed and medalled at the Youth Europeans in April, but there are also some new faces as well, which reflects the fact that it's been a clean slate for everyone.
"Some boxers can get complacent or not improve, while others who weren't selected before have come on in leaps and bounds, so everyone in the squad has merited their place by how they performed during selection.
"You do take into consideration who has international experience, but you also look at who is currently in good form too.
"Some of the categories were particularly competitive… we had four boxers in male Under 57kg and seven in Under 60kg, which is a great indication of the strength in depth, and a great headache to have."
The first training camp takes place in Sheffield this weekend, while all team members will take part in a warm-up tournament, the Brandenburg Cup, in Germany between 27th and 2nd October.
England squad
Female
Under 50kg – Ebony Jones (Scunthorpe, East Midlands); Under 52kg – Lauren Mackie (Burton Park, East Midlands); Under 54kg – Jayne Bardauskas (Almond's, Yorkshire, pictured above, left); Under 57kg – Emily Whitworth (The People's Gym, North West); Under 81kg – Amber Moss-Birch (Golden Ring, Southern Counties).
Male
Under 54kg – Owen Ketley (Lionheart, Yorkshire); Under 57kg – Frankie Wood (Westree, Southern Counties); Under 60kg – Nelson Birchall (Jennings, North West); Under 63.5kg – Osama Mohamed (Lions, Midlands); Under 67kg – Levi Barnes (Jennings, North West, pictured top, left); Under 92kg – Damar Thomas (Powerday Hooks, London). Over 92kg – Enriko Itauma (Westree). Reserves: Under 60kg – Louie Ward (Hoddesdon, Home Counties).