Dogged Bowen ready for Tudsbury showdown at GB champs
December 4, 2019 | by Matt Halfpenny
He may have his own canine walking service, but it's been anything but a dog's life for Aaron Bowen in 2019.
And if the 20-year-old England international can beat Conner Tudsbury at tomorrow's GB Championships in Sheffield (7.30pm), then it could just have the perfect ending.
Bowen, from Coventry in the Midlands region, has enjoyed a stellar last 12 months that has seen him remain unbeaten thus far, carrying him to the England Boxing National Amateur Championships title at Manchester Central in April at Under 81kg.
His bout with Moss Side Fire's Tudsbury is sure to be a stern test of that impressive recent record, but the light-heavyweight knows the rewards from a victory could be significant.
"Although I'm training full-time I've been walking people's dogs to earn a bit of cash when I'm not in the gym and I find it quite good to help me relax and get away from the boxing for a while," said Bowen.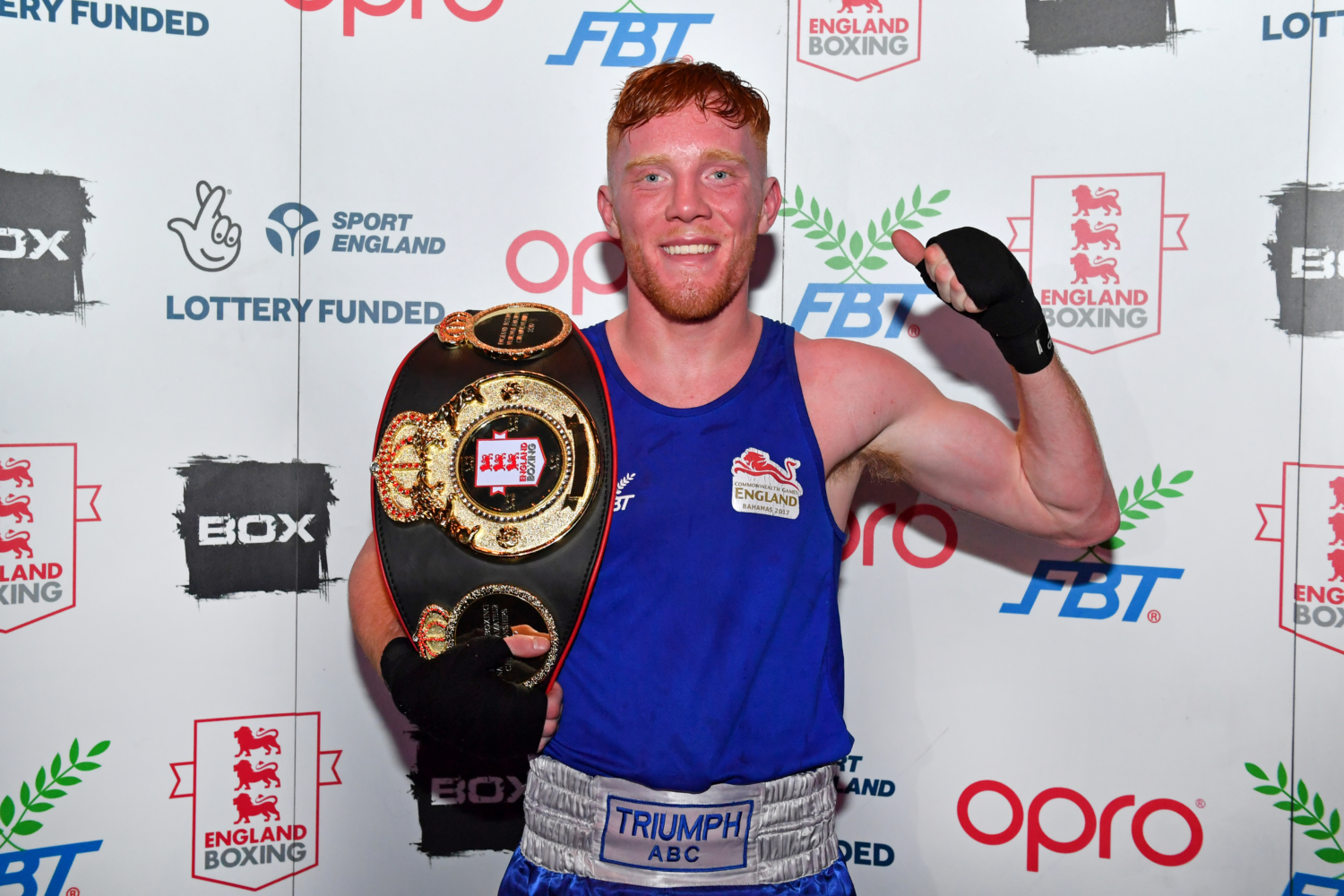 "There's also been the added bonus that I've been able to sell a few tickets for my bouts for this show to the dog owners! I've got around 120 family and friends coming up with me for this one, so that all helps.
"I know I will go into this bout as an underdog because I'm boxing someone who is on GB, but I don't mind it being that way.
"This is my chance to show what I can do and that I could be on the GB programme; it's a massive incentive. Performing on these kinds of stages is my 'in'.
"In my weight, Ben Whittaker and Sammy Lee are the GB boxers who will be looking to go to the Olympics, but below that are the places occupying by George Crotty (who he beat in the NACs final) and Conner Tudsbury.
"Like any other boxer, I want to get on the GB programme and go to the Olympics, and Conner is standing in my way. I have age on my side, so this could be just the start."
Winning a highly-competitive division in the spring that contained the likes of Karol Itauma, Ben Rees, Tudsbury and Crotty has given Bowen a huge confidence boost that he has carried into the bouts and training that have followed.
A recent trip to Sweden brought two more unanimous victories in a three-day competition, which included securing a verdict over a two-time French champion.
He has also swapped clubs – moving from Triumph to Christ The King – in a bid to 'freshen up' his training.
Bowen said: "It was a big confidence booster to win the NACs when it had an Olympic Youth champion and other people who have won major medals in it.
"I didn't face Conner in that, but beat Karol, who beat Conner in the pre-quarters, so I can take the positives from that, although this will be a totally different bout.
"I'm always looking to improve, so to go overseas to Sweden a couple of weeks ago and box different people helps you to continue your learning.
"Aside from that, I've been travelling up and down the country to get sparring against different styles, but for the last couple of weeks I've been concentrating on boxing against Conner's style."
Another England international targeting victory over a GB boxer is Islington's Jem Campbell.
The Under 69kg boxer showed her class in April as another winner at the Manchester Central-held England Boxing National Amateur Championships, edging out Far Cotton's Laura Stevens in the final.
She will face Omarah Taylor at the English Institute of Sport after original GB opponent Georgia O'Connor pulled out through illness.
Campbell, from Luton, juggles training with her full-time job as a physio, making the hour-long commute into the capital at least three times a week to ensure she gets the right sparring to complement her fitness work away from the gym.
"If I box like I know I can then I am always confident that I can win, no matter who I am boxing, " said the 31-year-old.
"Anyone who has seen me box will know that my height and reach is a real advantage and I will try to use that as best I can during the bout.
"It's a busy few days for me as I'm planning to compete in the England Boxing Women's Winter Box Cup in Guildford at the weekend, so hopefully I can start off on a positive note."
You can tune in to watch the GB Championships, which are being streamed live on the BBC.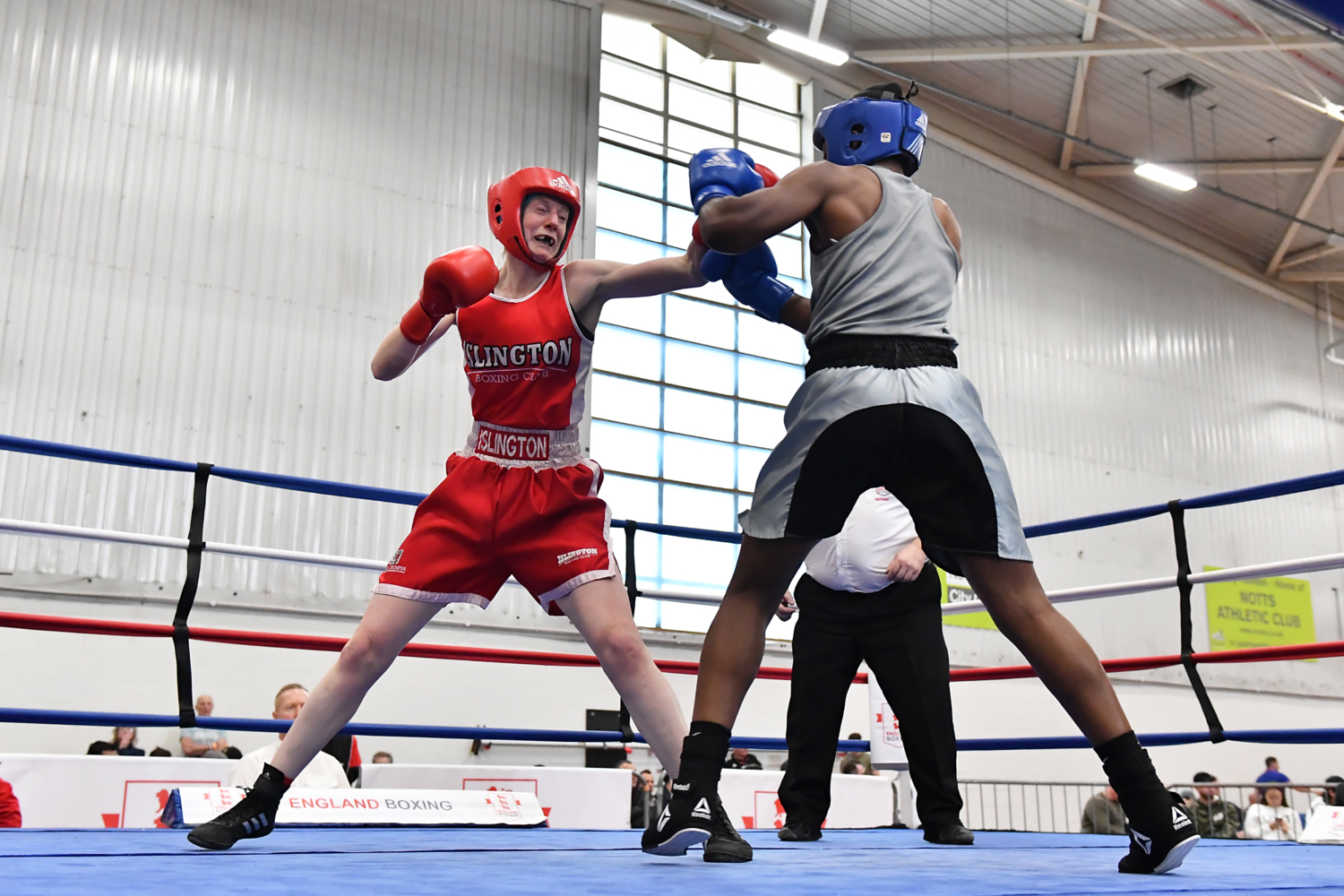 Full GB Championships bout list
51kg – Chloe Watson (GB) v Helen Jones (WAL)
57kg – Raven Chapman (GB) v Jade Pearce (ENG)
61kg – Joe Tyers (ENG) v Subhaan Ahmed (ENG)
60kg – Hannah Robinson (GB) v Kirsty Hill (ENG)
69kg – Omarah Taylor (GB) v Jem Campbell (ENG)
52kg – Will Cawley (GB) v Jake Dodd (WAL)
69kg – Tyler Jolly (SCO) v Hazzan Azim (ENG)
75kg – Ramtin Musah (GB) v Jimmy Tyers (ENG)
81kg – Connor Tudsbury (GB) v Aaron Bowen (ENG)
91+kg – Courtney Bennett (GB) v Gideon Antwi (ENG)