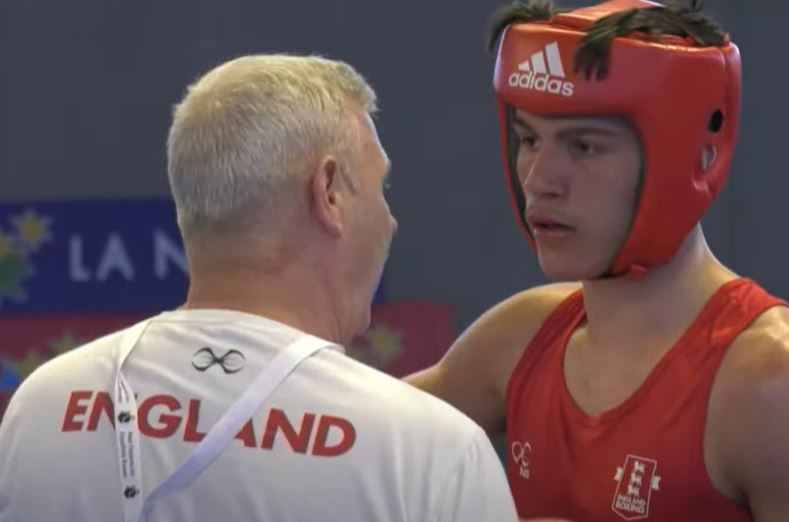 BoxAm Tournament 2023, day three: Buttigieg makes it 11 finalists for Team England
May 18, 2023 | by Matt Halfpenny
Emmanuel Buttigieg secured a hard-fought victory to make it 11 Team England's from 12 through to Finals Day at the BoxAm Tournament 2023.
As the only Three Lions Youth boxer in action on the third day, all eyes were on the Newham Under 75kg contender – and he did not disappoint.
But he was made to work hard for his success against a shorter and stockier opponent who was dangerous on the inside and forced Buttigieg to take a standing eight count in the second round.
However, the England man was able to keep a cool head and head had much the better of things at longer range, picking off his opponent regularly as he attempted to come in, eventually resulting in a unanimous triumph.
Three other GB Boxing boxers, representing England, were also in action on day three, competing in the Under-22 section of the tournament.
Sacha Hickey, England Boxing National Amateur Champion 2022 for Peacock Gym, cruised to a comfortable unanimous points win over Keona Sam-Sin of the Netherlands.
Hamza Uddin, who won his second consecutive NACs title in April, faced Home Nations rival Scott Richards of Wales at Under-51kg and was pushed all the way before prevailing on a 3-2 split.
It was a similar story for another two-time NACs champion, Ellis Trowbridge, who took on Juan Moreno of  Spain and won out by a 3-2 margin.
You can watch on YouTube by clicking here.