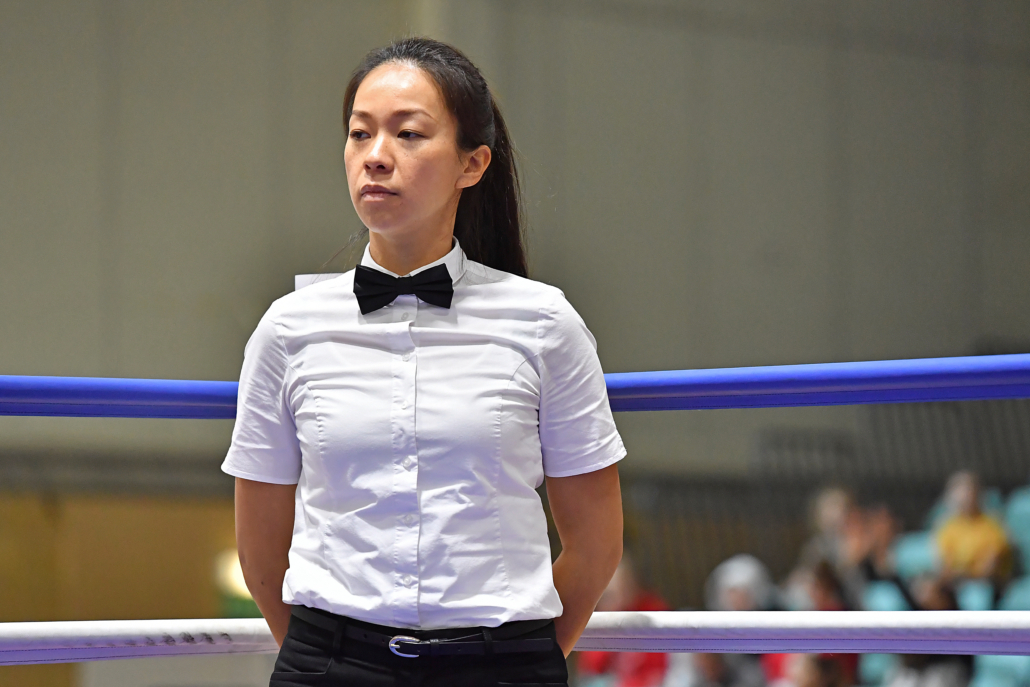 Applications invited to join new Women's Officials Development Programme
September 24, 2022 | by Matt Halfpenny
England Boxing has launched a 12-month Women's Officials Development Programme to support 10 officials in their development and progression within their respective regions.
It follows the success of the Women's Coach Development Programme, which is now into its second year.
Group and one-to-one sessions will be held either virtually or face-to-face throughout the year-long period.
An Individual Development Plan will form the conversations and directions of what each official requires as their key areas for development.
A mentor of a specialised area, such as a referee or supervisor, will be assigned to offer support and guidance along the way for each of the officials who are enrolled on the programme.
Practical elements
Practical elements will be organised and delivered in partnerships with England Boxing regional associations, in addition to invitations to shadow and/or participate in England Boxing Women's Winter Box Cup.
There will be an individual review on completion to explore further areas for each official to take ownership and continue their development beyond the programme.
"We have come a long way promoting and encouraging women and girls to take part in the sport as boxers and coaches," said programme organiser Amy Pu (pictured).
"We'd like to use this momentum to support and develop more as officials, which is another pivotal area in the sport. We are privileged to have five top female officials in the country to be the mentors for the programme.
"They will share their years of experience and knowledge to help and inspire up-and-coming officials to achieve their best and aspirations."
How to apply
You can apply for a place with a short video stating:
Name, region and registered club
Current England Boxing officials' grade (please note the minimum requirement is a Grade C Judge)
Which area of officiating would you like to develop and why?
Why do you want to be involved in the programme?
Please send your application to Amy Pu via: AmyPu.EBEDI@gmail.com.
Applications will close at midnight on Wednesday 5th October 2022.