'Fantastic year' as England hit medals target
September 27, 2019 | by Matt Halfpenny
England Boxing's Talent Pathway will continue its pursuit of excellence in 2020 after another terrific year in major competitions in 2019, Head of Talent and Competitions David Thorley has vowed.
The Three Lions claimed a hugely impressive 26 medals from the three major European competitions at Youth, Junior and Schools level, held respectively in Russia, Georgia and Bulgaria.
It included a record nine gold medals at Schools level that saw England finish top of the medals table.
With ultimate responsibility for overseeing the programme, Thorley is pleased with the way a best-ever 38 medals last year – from a greater number of tournaments – has been backed up again over the last few months.
But he feels there is always rooms for improvement and knows it will be needed in order to maintain the high levels of success, especially as other countries will seek to up their own performance levels.
"Overall it's been another fantastic year," said Thorley. "We had a target with Sport England for the number of medals, which was 24, so we've exceeded our target for the fifth year running, which is fantastic.
"Whether those boxers who competed got a medal or not, it's nevertheless still a massive experience for them, whether it's at Schools, Juniors or Youth level.
"It's a game-changer going to a major championships, and seeing what it is like to compete five times over seven days in some instances, so I'm really happy with the investment from England Boxing.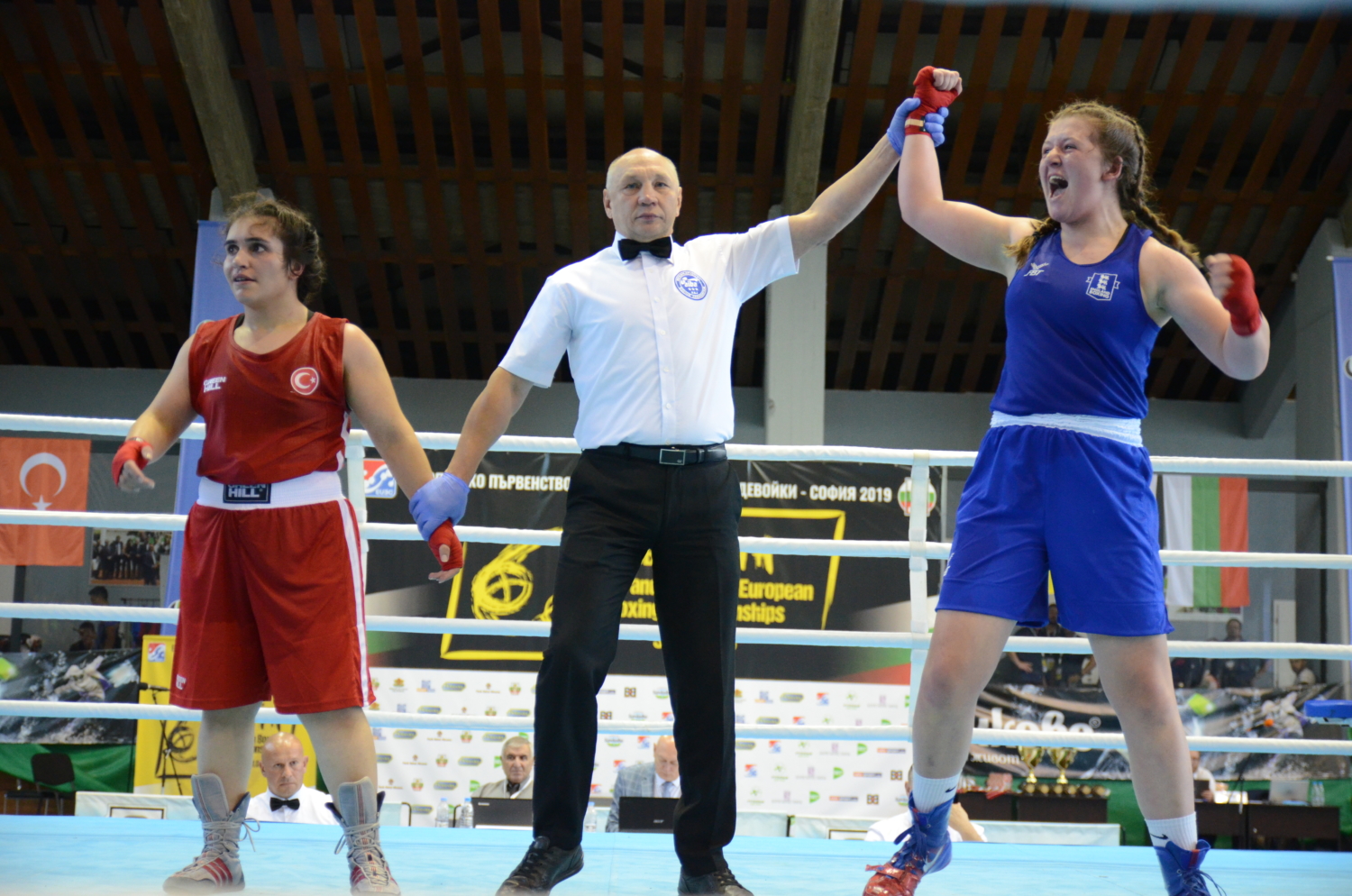 "We make sure we treat all our championships debriefs the same, whether it's been a good event for us or not."
"Thankfully, most have been good recently, but to quote Churchill, 'success isn't final, failure isn't fatal'. It's important that we now look to kick on and secure more medals from each event and continue to climb the medal table."
From a simple statistics standpoint, Thorley feels that some of the numbers speak for themselves in terms of highlighting successes.
He added: "Last year was a record-breaking year, but we were generally third to fifth in each of the Championships' medal tables. This year we have been ranked in first place at the European Schools, second place at the European Youths and sixth place at the European Juniors.
"Another pleasing thing is who are bringing home the medals… they are from all age categories, which shows it's not just from one bubble of talent coming through.
"Alongside that, last year was an exact 50-50 gender split in terms of medal winners and this year it's 49 per cent female and 51 per cent male. It's showing that both genders in the team are delivering."
Another source of encouragement has been the breadth of the England squad, both in terms of number its size and make-up.
"We are starting to pick more boxers for every event, which is a real highlight for me – and we are not just picking people for the sake of it," said Thorley.
"If you win the National Championships it does not guarantee selection. It's more that if that major is right for you and your development, plus we want every boxer to go there have a chance of winning a medal and be the appropriate standard for that.
"We are picking more boxers at more different weight categories and there are a lot more female boxers now, which is great, but still not enough. We want more people to be entering the National Championships and so are available for selection.
"We're also looking to get more males in the lighter and heavier weight categories, which is now starting to happen and good to see."
While the numbers of England boxers attending major championships are at an all-time high, Thorley insists the increase is not at the expense of quality.
He stresses that keeping standards high remains at the forefront of selection discussions.
Thorley said: "If you look at the entries in a typical major, most teams in the top 10 of the rankings have got more boxers in the event than England.
"Who we pick are very, very good, but we don't send as many boxers as Russia and Ireland, for example. Sometimes that is because because few people enter our National Championships at those extremes of very light or heavy.
"Our coaches will do an assessment day and they want to ensure that whenever England boxers go, they are all of a consistently high standard.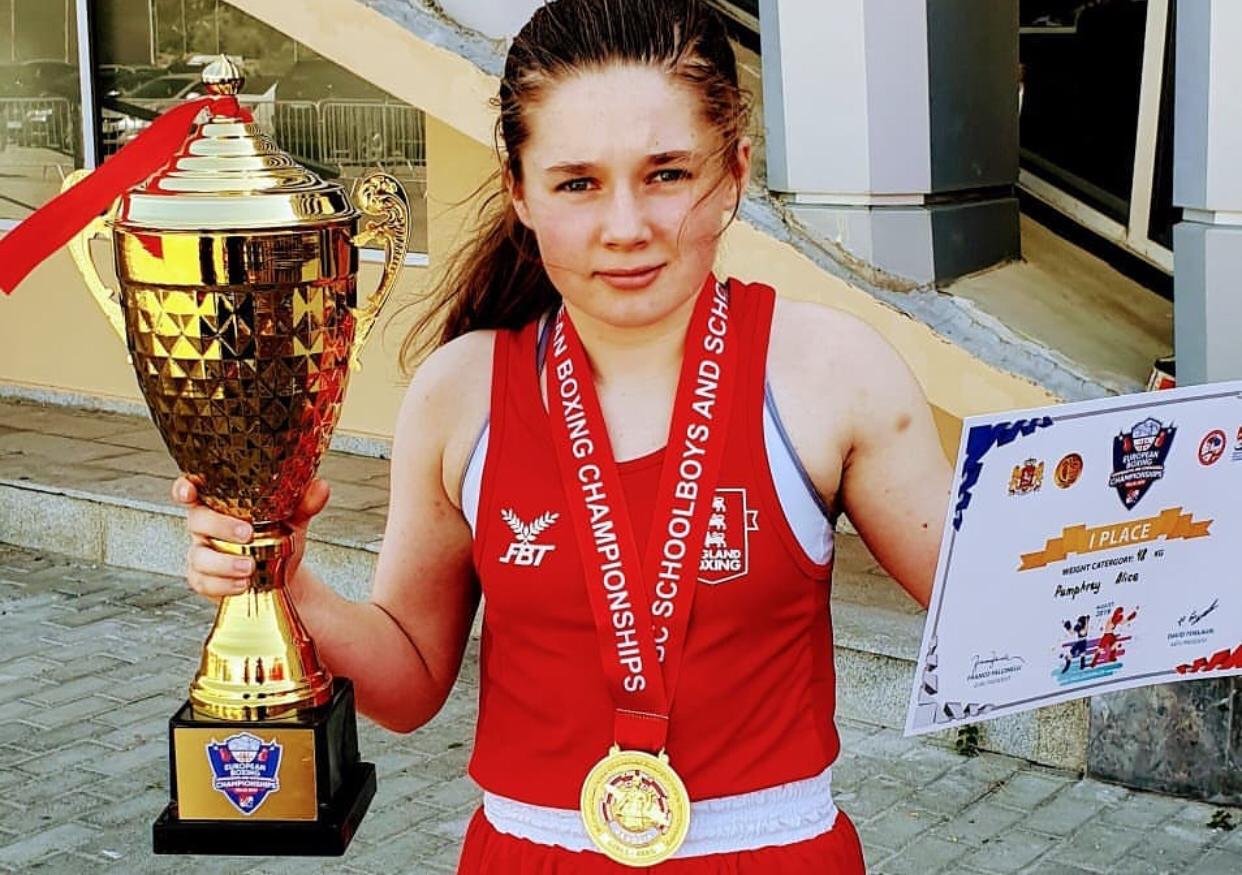 "There is a big reputation for England now. If you have an English boxer as an opponent, you know they must be good, so we want those we pick to uphold that.
"There is a financial consideration too, of course, and we won't just spend money for the sake of it.
"It costs a considerable amount per boxer including the preparation camps and sending them out to complete all around the world and we won't waste money.
"But we still have the resources to send boxers if it's right for their development. We'd love ultimately to fill all the weight categories, which we did for the first time on the male side of things when 13 competed in the European Junior Championships in May."
Of the total medals won, 14 were secured at Schools, five at Junior and seven at Youth level.
Thorley believes that the greater number of boxers travelling has played a part that total – both in and out of the ring.
"Having a bigger team can bring its own challenges, but it brings with it a great morale at tournaments too," he said.
"Three or four years ago we might take four or five boxers to the European Juniors and this time we took 21 across the males and females because there are more good boxers out there.
"That gives us more chance to win medals, but also the opportunity for boxers to test themselves against different styles and environments they aren't used to.
"It challenges them in a different way and it's the job of our coaches to give them the technical and tactical expertise to adapt and be able to cope with that and be able to go on and have international success.
Thorley has been quick to pay tribute to the efforts of Performance Coach Mick Driscoll in overseeing the England Talent squads at all age levels.
"His leadership at the top of the pathway has been critical to create a team bond – it now feels like we are one team together and the surveys we have sent out after each event reflect that too," he said.
"I've enjoyed going out to the events and seeing 20 England boxers cheering on their teammates. They may have been eliminated themselves, but they are still there cheering on others.
"In an individual sport, it's difficult to create that team ethic, but Mick has done it really well.
"The tactical side of things is also significant too. There are obviously a lot of very good domestic boxers, but it is different getting success overseas internationally.
"It's about how to manage the bout, respecting the officials, how to behave in that team environment – there are so many important things that Mick has had a bearing on."
Just as important, Thorley says, is the contribution of Development Coach Amanda Coulson, whose input in between the majors has been invaluable.
He said: "Amanda has played a big role in getting more boxers more bouts throughout the year so that they don't go to a major cold or having never boxed internationally at all.
"She has developed key skills and competencies on the Talent Develop Camps throughout the year.
"There are also the Women's Aspire camps, where there has been fantastic buy-in from the regions for it.
"Every region has sent boxers and coaches to the EIS in Sheffield and the positivity of the days has been fantastic.
"Some of those who attend can't get sparring or bouts and are at a risk of dropping out of the sport because of it, so to engage in a day like this really helps.
"The success of the female England team members internationally – all three golds won at the recent European Youths were on the women's side – shows what opportunities there are out there.
"The Women's Box Cup also plays a helping hand too, particularly as it's a multi-day format."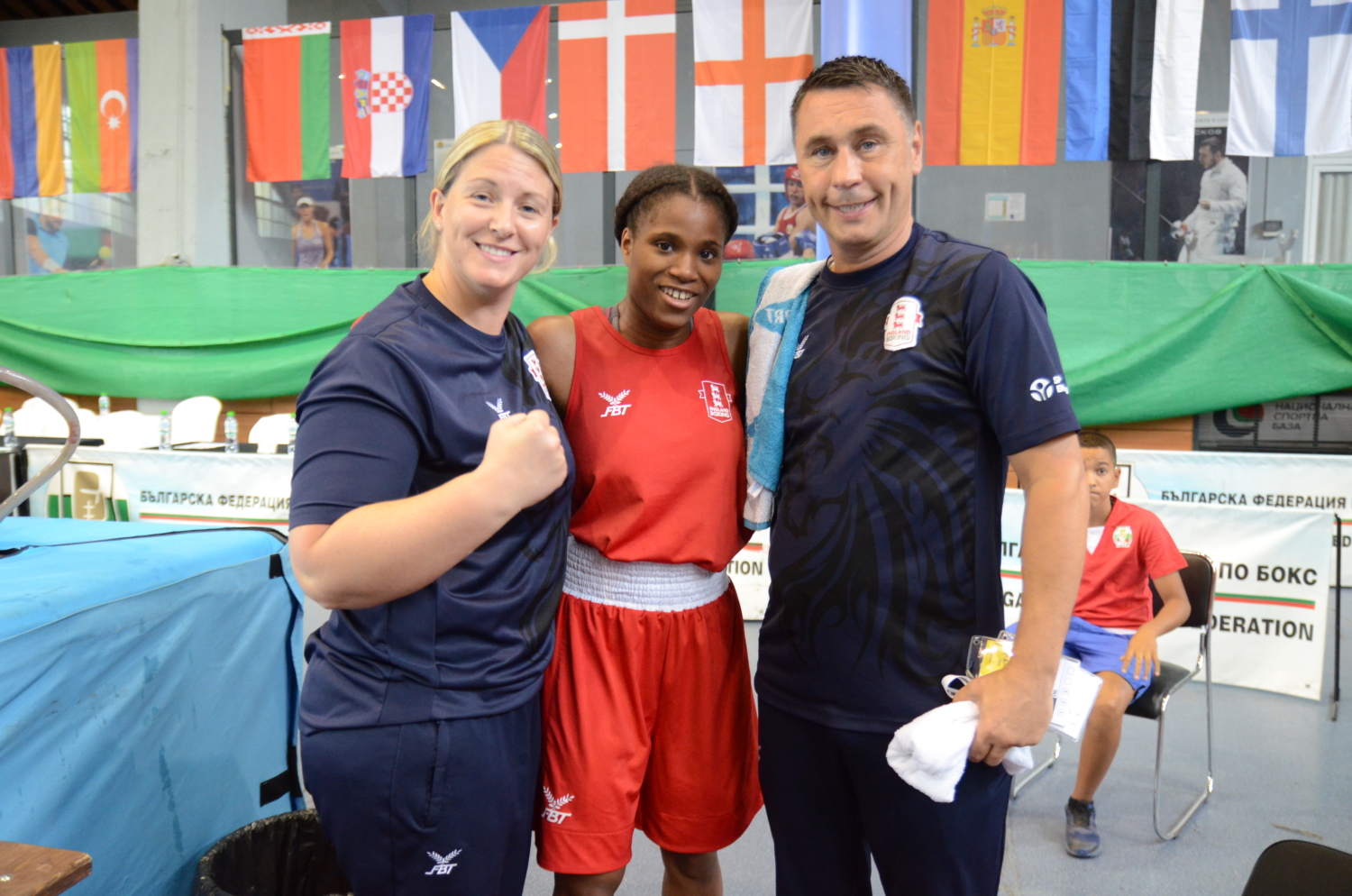 Another exciting year of competition lies in wait for England's boxers in 2020 and the England staff are determined to make sure they are given the best chance possible of success.
"The addition of support services is what we are looking at next," said Thorley. "This year we had a physio provided by TASS (Talented Athlete Scholarship Scheme) which brought a certain level of expertise that could be accessed by our boxers.
"We now want to support of boxers with that next step, not just with a physio, but more work around nutrition – making sure they make weight safely and have the right amounts of hydration – and also sports psychology.
"We want to make sure that no-one is intimidated when they are going up against one of the world powers in boxing, such as Russia or Cuba.
"They are young athletes still which is easy to forget, so we need to make sure they and their parents feel part of the team in whichever way we can.
"That will be including an orientation session with parents and coaches, where everything will be on the table and everything will be discussed."
The addition of the World Youth Championship next year provides an additional point of interest, which Thorley believes will be a welcome addition to the calendar.
He said: "Next year is a big year for us with the three major European events plus the World Youth Championships.
"This time we want to send more boxers to the worlds, because boxing someone from Africa, Australia or America is a once in a lifetime opportunity and sets them up for the future.
"With that followed by the Commonwealth Youth Games in 2021, it's an exciting couple of years coming up."