Youth Championships – Finals Day round-up
March 1, 2020 | by Matt Halfpenny
Adam Olaore twice picked himself up off the canvas to survive standing eight counts before clinching his first national title at the England Boxing National Youth Championships 2020.
The boxer from the Empire School of Boxing, Blyth – just down the road from host venue Birtley ABC – was stunned in the opening seconds of his bout with England international Tommy Fletcher of Attleborough, and was again floored in the second round.
But his never-say-die attitude reaped dividends as he came back strongly to clinch a 3-2 split decision victory in the Male Youth Under 81kg category in what was the very last bout of a fantastic weekend of boxing.
"I just love being in the ring. He got me with a few backhands, but I got back up and gave him a few shots myself," he said.
"It's the first time I've boxed someone taller than me and it took me a bit of time to adjust, but I thought I deserved the win in the end.
"It's my first national title and it means the world to me – and it's just the beginning for me.
"Boxing is the thing for me – I'd rather be in the gym training, having bouts and getting belts than doing anything else."
It was a great day for the North East, including for the home club, with Birtley picking up two Youth Cadet titles in quick succession.
First Shaun Huddart beat Chadwell St Mary's Alby Hill in an all-England Under 49kg clash and then team-mate Jack Dryden followed up by defeating Mark Cooper of Pinewood at Under 52kg after his opponent was disqualified.
"I have been training two years non-stop for that," said Huddart.
"I lost on a split in the Junior final last year, so I didn't want there to be any mistakes this time.
"Every round was close and I thought it was a really good bout. We are both similar in style, but I felt I just had the edge. It's nice to beat someone as good as him in the final.
"I couldn't wait for this, living 10 minutes away from the venue, and it's great to be able to deliver for the club."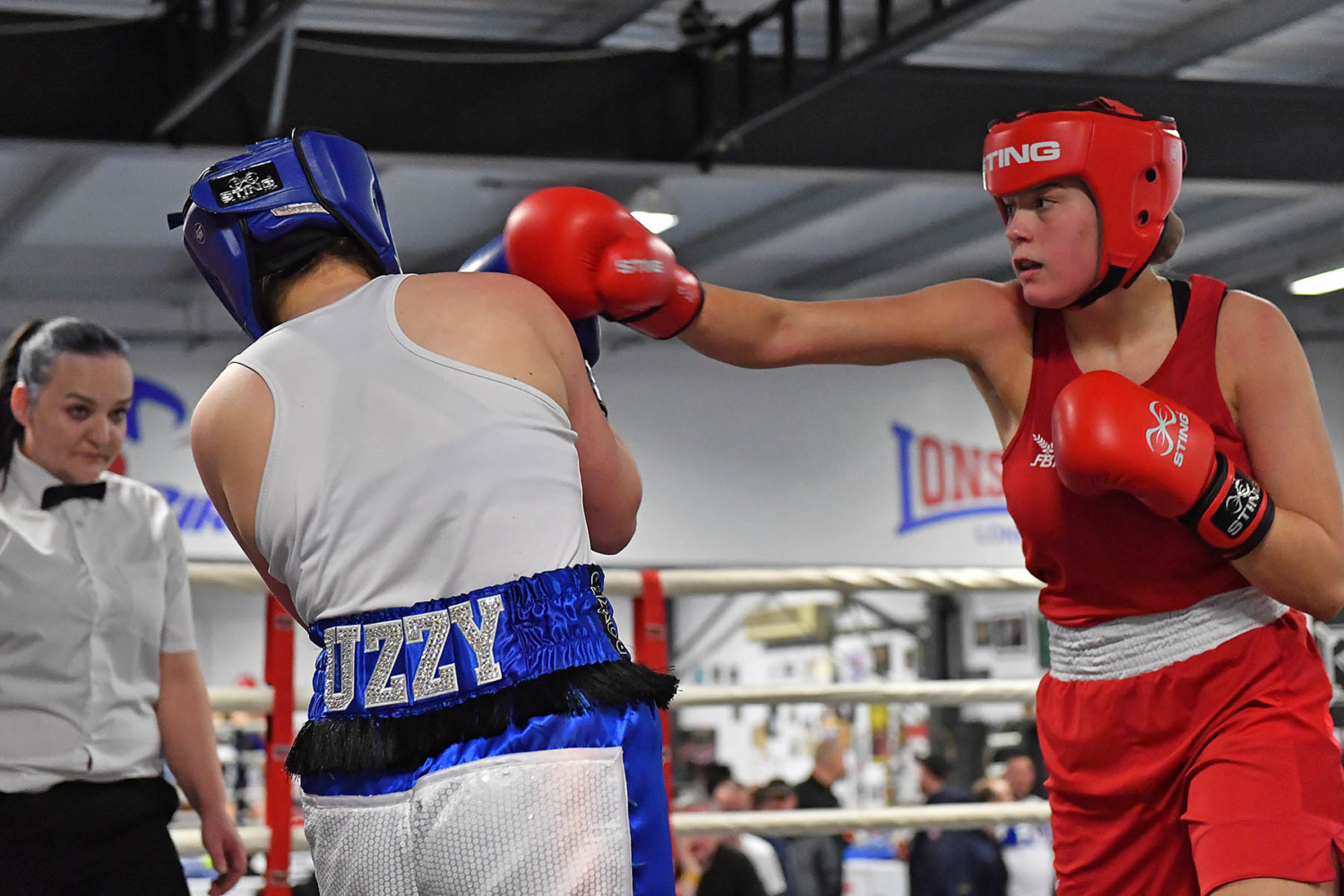 Another to reside not too far away to taste success was Hartlepool Catholic's Danielle Marshall at Female Youth Under 69kg.
Although no relation to namesake Savannah, who also hails from the same town, she was similarly hard hitting in securing a unanimous success over Tommy Coyle's Demi Uscroft.
Marshall said: "It feels amazing to win this title after all I've put into it. I've been training five or six times a week in all conditions, sometimes in the snow.
"I've given up a lot on my social life and eating what I want to, but this makes it worthwhile."
Securing a second national title was Millie Backhouse, who boxed at Female Youth Cadet Under 60kg.
She edged out Natalia Nicholson, of Camp Detox, on a split, sparking huge smiles.
"That's my second national title and I'm so pleased to have won it again," said Backhouse.
"I knew Natalia from sparring, so I knew what to expect and that it would be a challenge. Hopefully this might get me a chance to box at the Europeans."
For plenty of others, it was a first experience of claiming an England Boxing national title belt.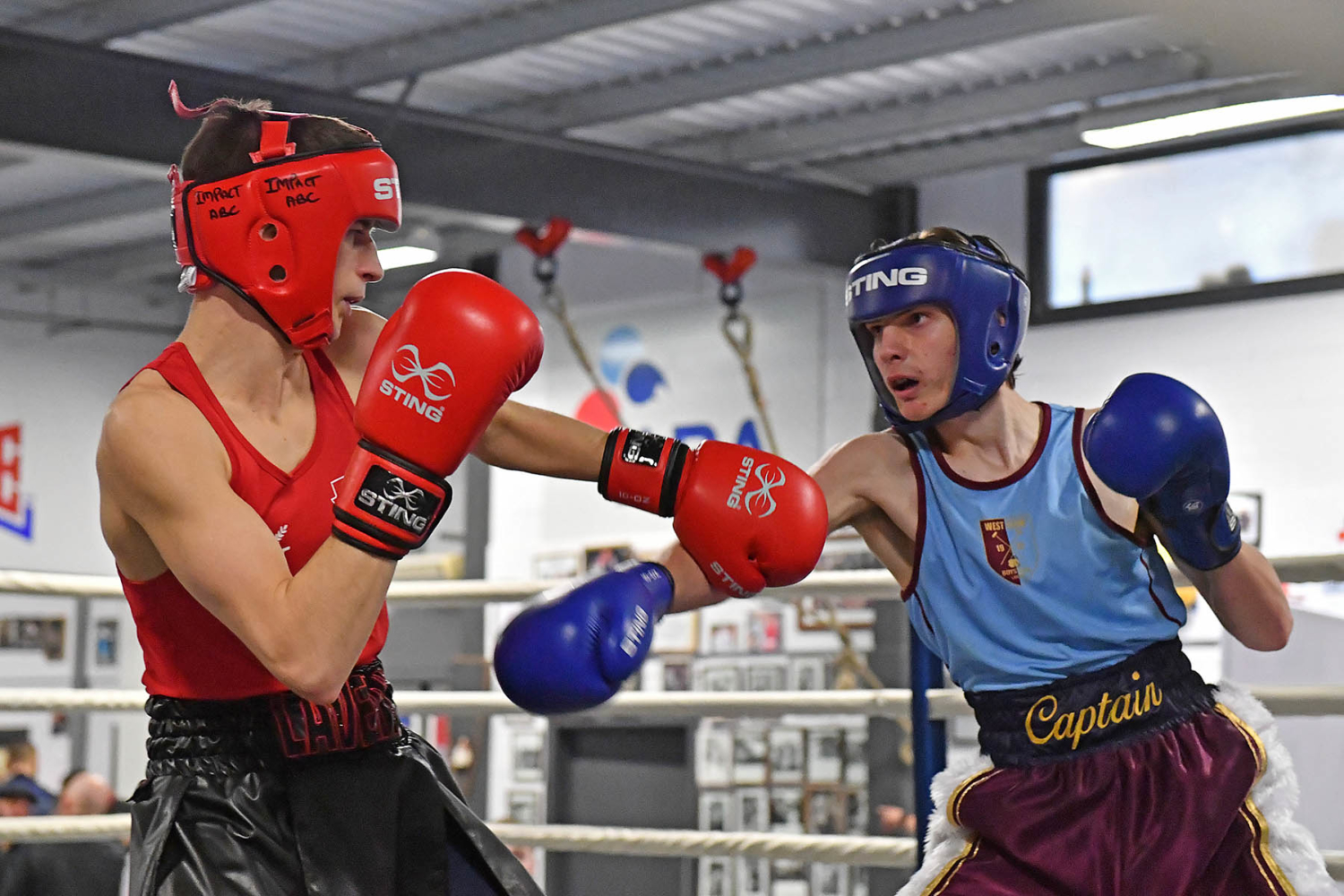 West Ham boxer Finlay James felt a more considered and mature approach had led him to victory at Male Youth Cadet Under 56kg.
He saw off the challenge of Impact's Cameron Lavery, who had beaten him at the same stage last year.
James said: "I did well in the first two rounds and I was tired in the third but I managed to see it through.
"He beat me last year in the final on a split, so it's good to get revenge this year.
"I came with a different mindset to last year and it paid off. Now I've got one national title, hopefully there is more to come.
"I've been with England for three years, but hopefully this is the last step to get me a spot on the team."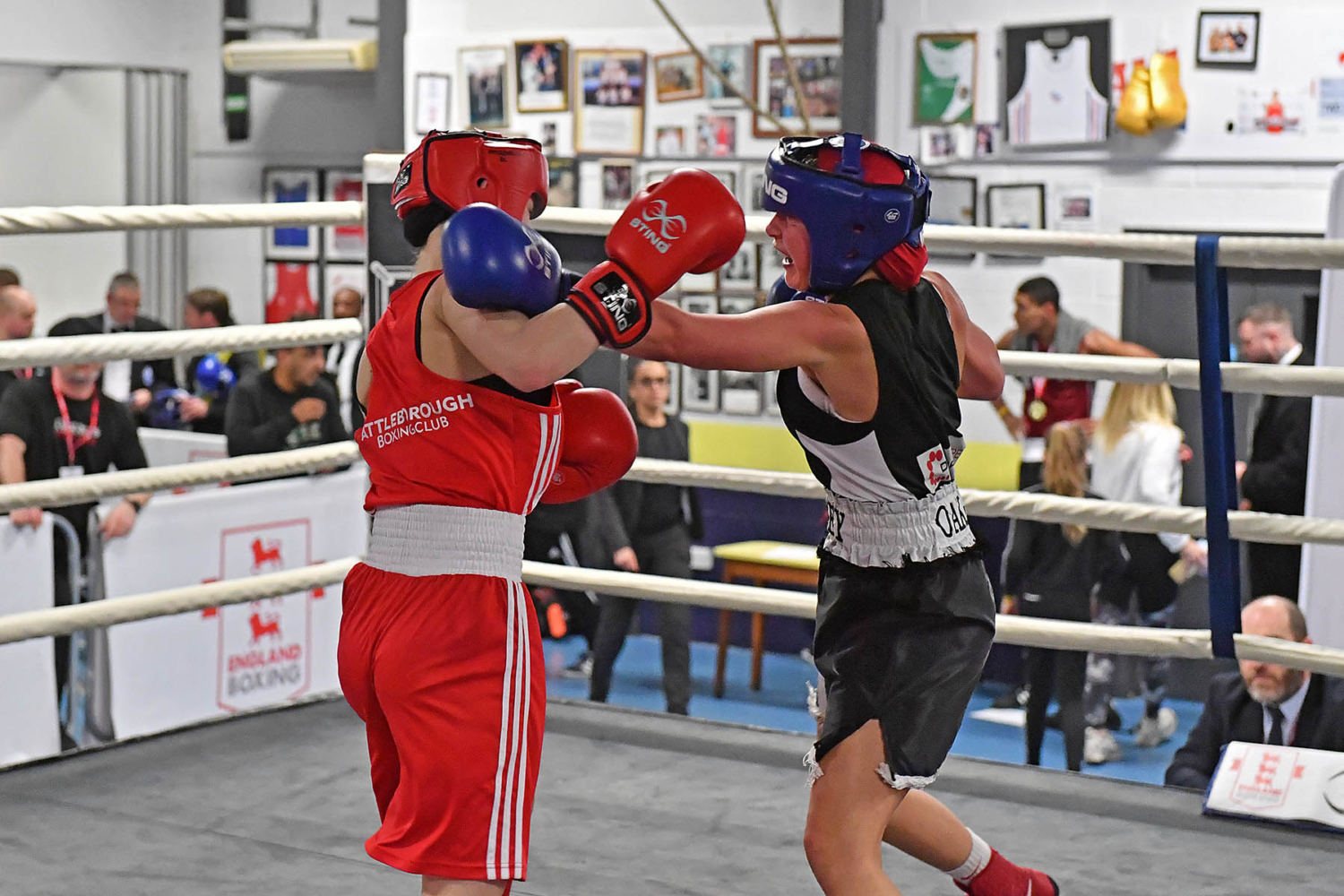 Kelsey Oakley took full advantage of her win over 2019 European Junior Championship silver medallist Shelby-Marie Lee in her semi-final to triumph at Female Youth Under 48kg.
The Priory Park boxer was a unanimous winner of Chanel Kendall of Attleborough, but paid tribute to the efforts of her opponent.
"It's been one of my ambitions to win this, so I'm really pleased with it having won the NABGCs and England Boxing Women's Winter Box Cup previously.
"I have to give it to Chanel because it was a tough bout all the way through and it was also tough in my semi-final against Shelby because I've sparred her many times, so I knew it would be difficult.
"I've had one bout for England against Ireland and hopefully this will put me in the frame for more."
The Merseyside and Cheshire region has cause to celebrate as Croxteth's Jack Turner came up trumps in his final against Sahil Khan of Merridale.
He won at Male Youth Under 52kg by virtue of his opponent being disqualified.
"I thought I boxed really well," said Turner. "I was in and out – really sharp and I also made use of my power.
"My best performance was yesterday against a lad from Hoddesdon where I came through a very tough bout, one of the hardest I have ever had in fact.
"All the hard work and training has paid off now I have this belt – it's what I have always wanted."
For Megan Morris, it was a second stoppage win in as many days as she proved too powerful for Leigh's Emily Monks.
The Female Youth Under 57kg boxer has taken inspiration from club-mate and GB Boxing programme member Shona Whitwell.
She said: "I have been very dedicated to it this year along with my coach Steve. It's an amazing feeling to achieve something that has been a dream for so long."
"Shona is the last from St Ives to win one of these belts and hopefully I can go on to follow in her footsteps and be as good as her."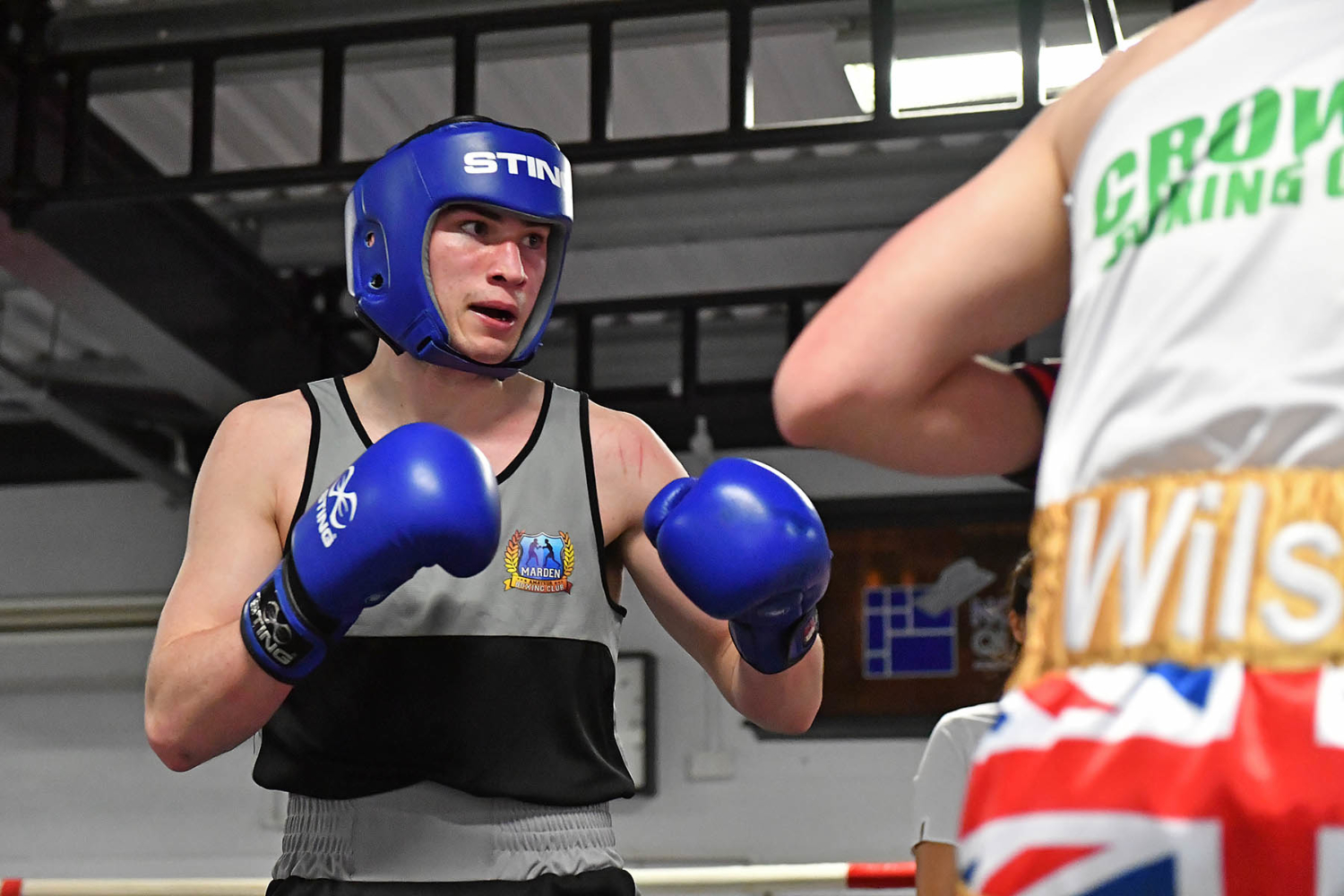 Like Morris, Jacob Sharman, of Marden, was a first time winner and could not have been more delighted.
He hopes his triumph will be rewarded with international honours in the future, having stopped opponent Conlan Wilson, of Crowle, with a terrific display.
"I was pleased with my performance overall and it's a great feeling to be standing here with a belt," he said.
"I got to the national finals at the NABGCs but got stopped there in the second round by someone more experienced, so I was determined to go one better this time.
"The dream is to box for England now, but I'll have to get back in the gym, keep working hard and see what happens on that front."
The day began with a 10-bell salute for Northolt ABC coach Patrick Wilson who sadly passed away this week and was followed by a hearty round of applause.
GB boxers Pat and Luke McCormack and Calum French were also in attendance to give their support.
England boxing would like to thank and boxers, coaches and officials for their efforts and also Birtley ABC for being such superb hosts over the weekend.
Click here to see full Finals Day results.
All pictures by Andy Chubb