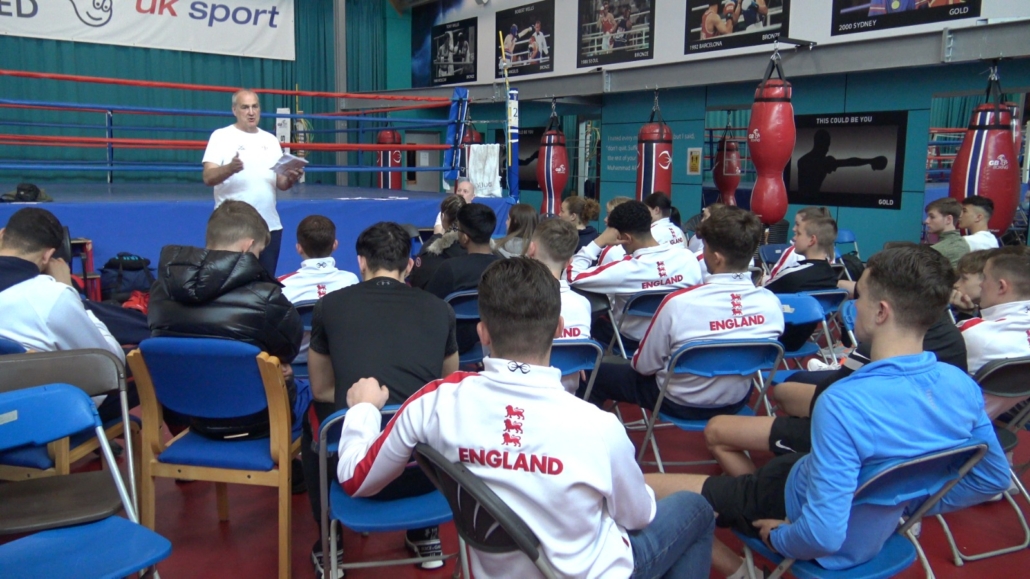 Youth and Junior Talent boxers attend Sheffield sessions
May 9, 2022 | by Matt Halfpenny
Youth and Junior boxers in the England squads and on the Discovery tier for 2022-23 travelled to the English Institute of Sport, Sheffield at the weekend as the Talent Pathway continues to get back up and running following an enforced break for Covid-19.
The Talent Pathway has been changed from the three-tiered structure of Excel, Challenge and Discovery to a two-tiered one of England Squad and Discovery.
England squads have a camp every month and are eligible to represent England at major tournaments.
Discovery is part of a new Developmental Programme where boxers can access the expertise of the England coaches to help them get onto the England squad in the future, which includes four practical sessions throughout the year.
Boxers will remain on the Pathway until just before the next National Championships for their age group.
England squad boxers were invited to the Lions' Den, home of GB Boxing, on Saturday to be inducted and listened to what will be expected of them, as well as hear talks on nutrition and social media dos and don'ts, anti-doping and psychology.
On Sunday, it was the turn of the Discovery boxers to attend, as they were introduced to the pathway and took part in a practical session using the themes of distance, space and tempo.