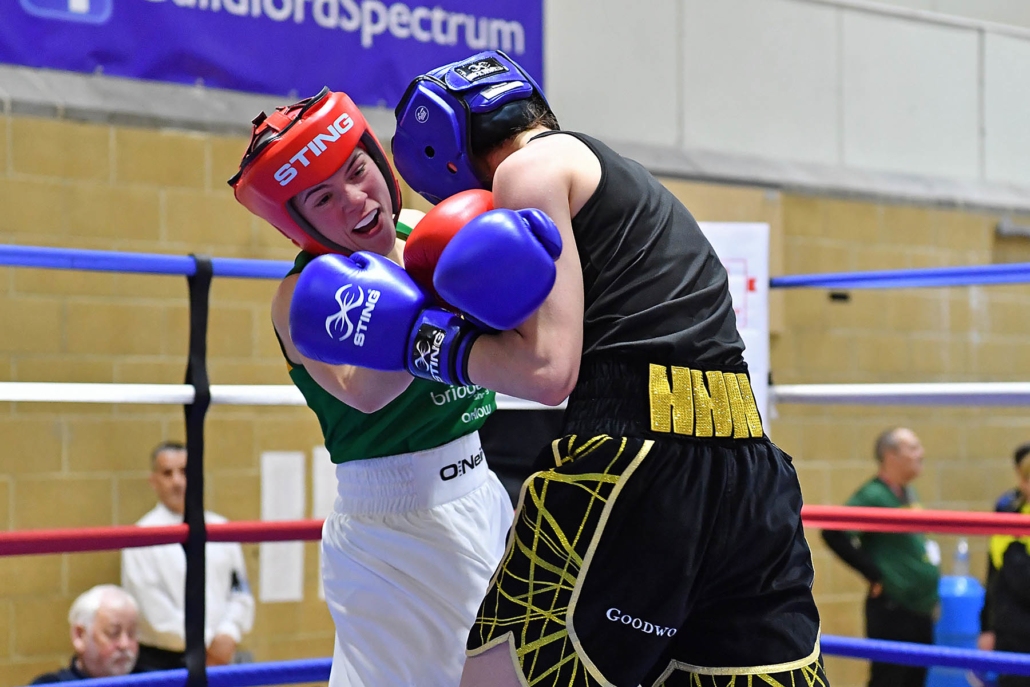 Women's Winter Box Cup 2019 – day one round-up
December 7, 2019 | by Matt Halfpenny
Some of Europe's finest underlined their class on day one at the England Boxing Women's Winter Box Cup 2019 at the Guildford Spectrum.
They were led by this year's Dutch European Elite bronze medallist Chelsey Heijnen and Irish European Youth gold medallist Daina Moorehouse, who showed their skills to claim unanimous victories.
Neither could claim to have an easy afternoon, though, as they were pushed hard by English opponents in search of causing upsets.
Heijnen, European Youth Champion in 2017, was involved in a titanic tussle with Sophie Colebourn of the Royal Navy at Elite A 64kg, and was initially put on the back foot.
But the Aleco boxer kept her cool to find her range and eventually impress the judges enough to pick up a unanimous decision.
Moorhouse, meanwhile, faced another boxer who had been to the European Championships in the summer in the shape of Holly Heffron.
Both boxers had their moments, but the Leinster Boxer always just had the edge over her Heart of Portsmouth opponent in the Youth A 51kg category.
German champion Zeina Nassar, boxing under the colours of Repton, enjoyed her visit to Surrey as she came through an encounter with Italian Jessica Bellusci by a unanimous verdict at Elite A 57kg.
There was also plenty to enjoy from the homegrown boxers as the action was streamed live on the BBC and England Boxing YouTube channel.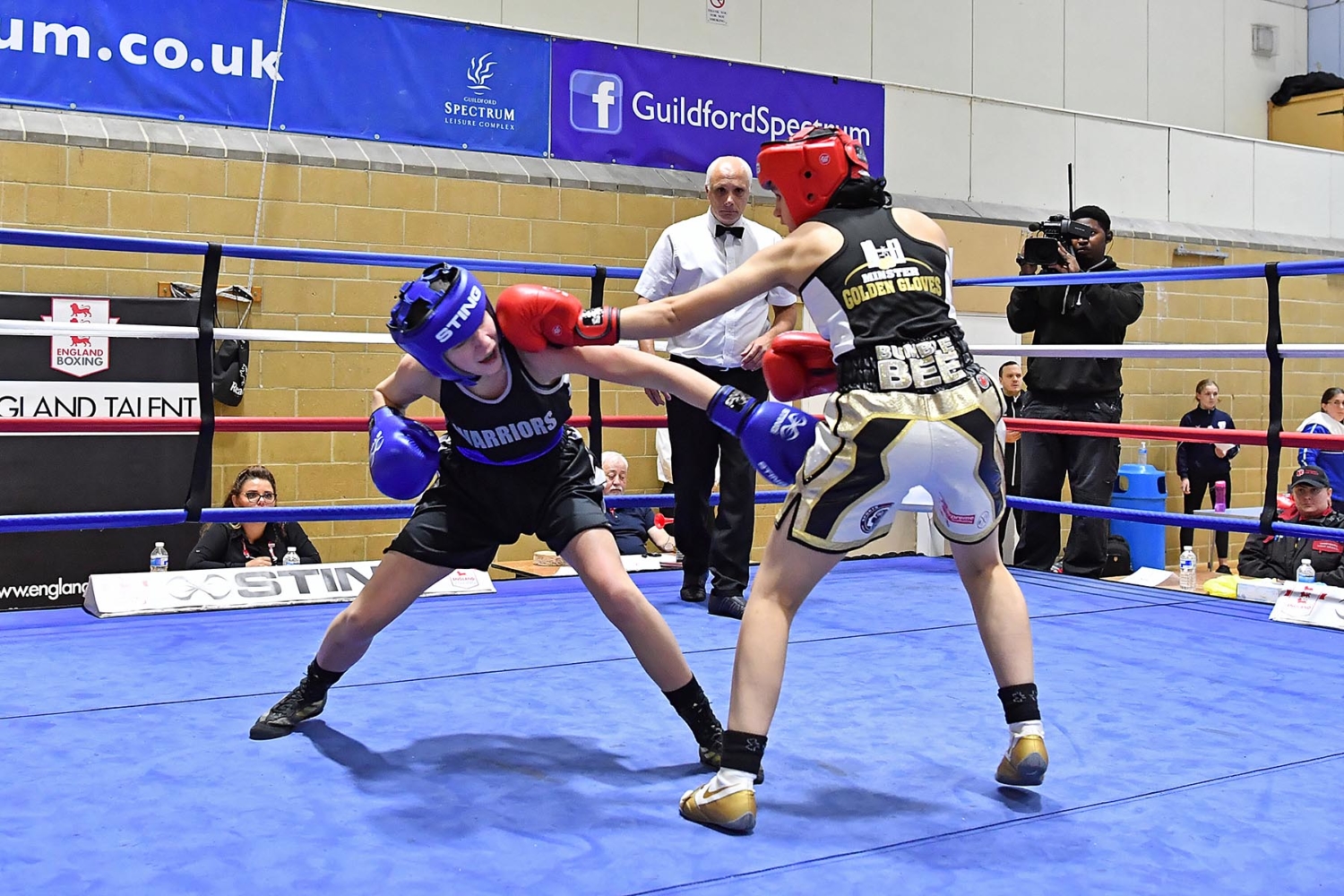 European Junior silver medallist Shelby-Marie Lee continued her momentous 2019 by winning her semi-final at Junior A 50kg.
But she was pushed to the limit by North West Region Warriors' Shannon Batey, edging a split 3-2 success.
Simone Thompson was the toast of Lambton Street as she beat Scottish International Megan Reid at Elite A 60kg.
The North East boxer was a split decision winner over an opponent who has boxed at both the European and World Championships.
A clash of the England internationals at Junior 52kg saw Macy Gallone get the better of her Three Lions teammate Lily Henderson.
The TTW Golden Girls southpaw put in a stellar performance to see off Henderson, from the Tommy Coyle Boxing Academy.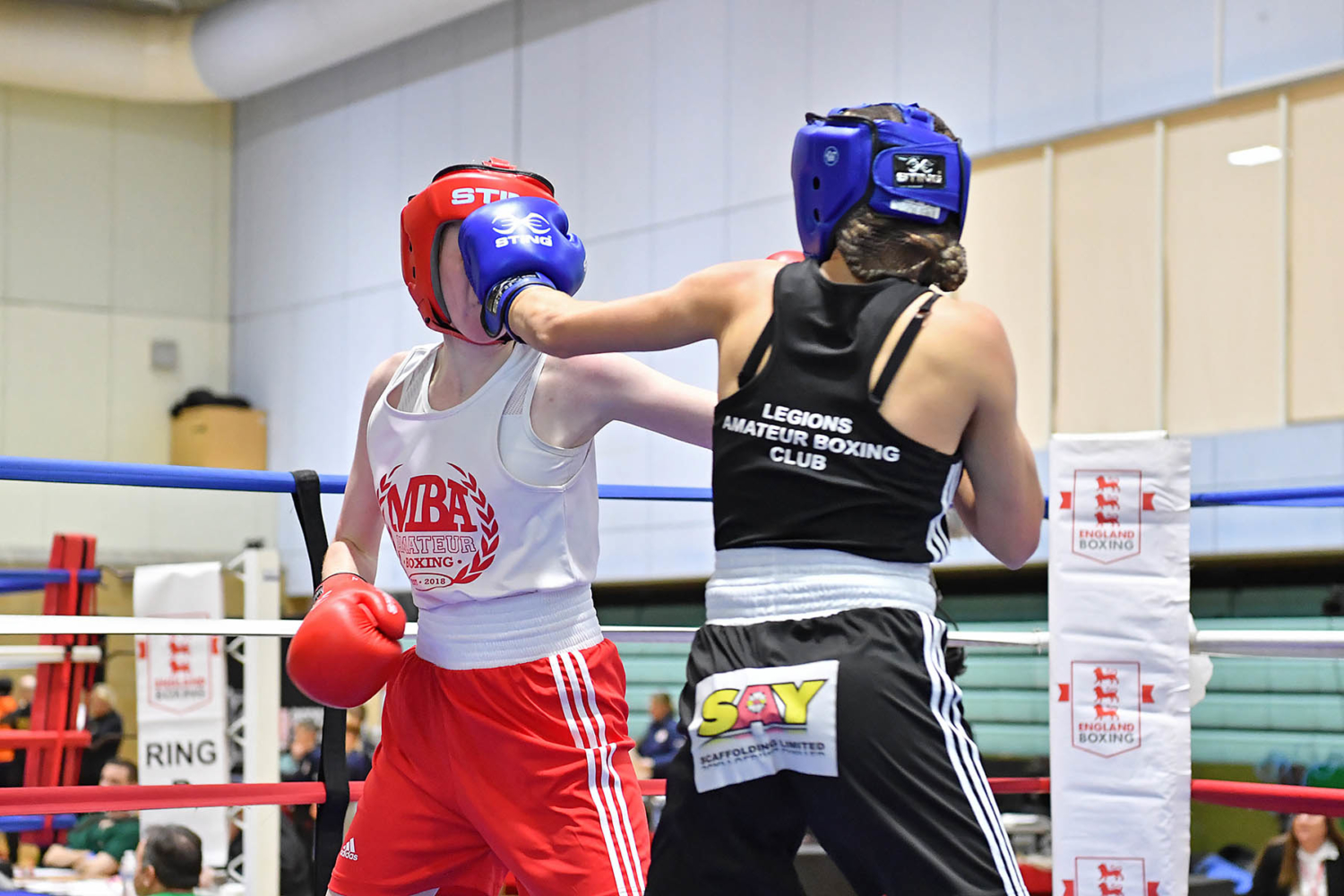 At Junior 54kg, England Boxing National Junior Cadet champion Daisy Hewitt, of Mackenzie's, was beaten by Jayne Bardauskas of Legions.
And there was local success for Guildford as Laura Pain scored a unanimous success over Irishwoman Nycole Hayes in the Elite 51kg category.
(Pictures by Andy Chubb)