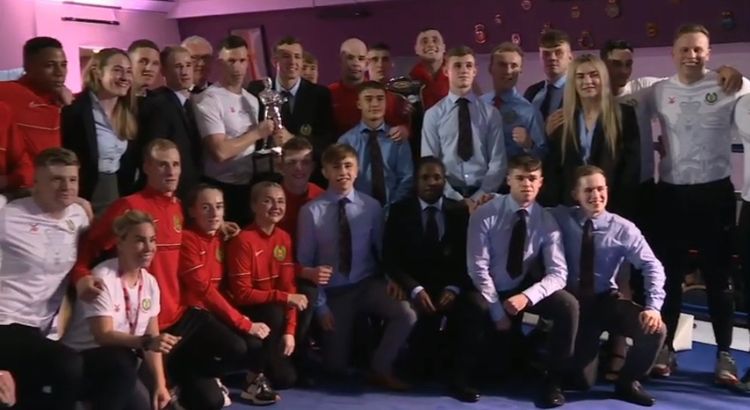 The Army retain their title at the Inter Services Boxing Championships 2023
March 10, 2023 | by Chris Boyd
The Army won their third consecutive title at the Inter Services Boxing Championships 2023, securing five wins from nine bouts in the showpiece event held at HMS Drake in Plymouth.
The victory was officially secured by Army Private Jordan Shaw, as he defeated the Royal Air Force's Taylor Andrew by a unanimous decision in their under 67kg bout.
The Army retained their title in just the fourth bout of the evening, following earlier walkovers and Army victories.
Nonetheless, a large crowd at the military base in Plymouth enjoyed an action-packed evening that featured boxers from all three services and two female bouts.
The Royal Navy's Young Sportsperson of the Year Britney Walker, made it two victories in two years as she defeated the Army's Niamh Brooks by RSC in their under 54kg bout, which took place as the very first bout of the evening.
The crowd were made to wait for the second female contest, but the Royal Air Forces' Frankie Lyall was unfazed as she defeated the Army's Lily Devlin by a close split decision in their Under 57kg bout, which opened the second half of the championships.
Following their defeat in the first bout of the evening, the British Army went on a four bout unbeaten run as they stormed to the title.
Private Lewis Harvey boxed with confidence and composure as he won his under 60kg contest against the Navy's Terence McIlroy – and won the prize of 'Best Boxer' at the Championships.
Under 63kg boxer Rob Jones' unanimous decision victory against the Navy's Iwan Thomas and James McCool's under 71kg split decision victory over another Navy opponent in Lucas France, came either side of Jordan Shaw securing the title for the British Army.
The Royal Navy restored some pride, however, as they secured consecutive victories at under 75kg and under 86kg over the Army.
Those contests saw Grant Crookes defeat Connor Moore via a comfortable unanimous decision, before Joel Hassan earned a split decision victory against a tough Nick Wright.
The Army's Jack Hindmarsh and The Royal Navy's Gabriel Rands-Silva rounded off a special night in Plymouth with their under 92kg heavyweight contest.
Hindmarsh, who has won a UKAF Elite Championships, secured a unanimous decision victory to cap off a special evening for the British Army.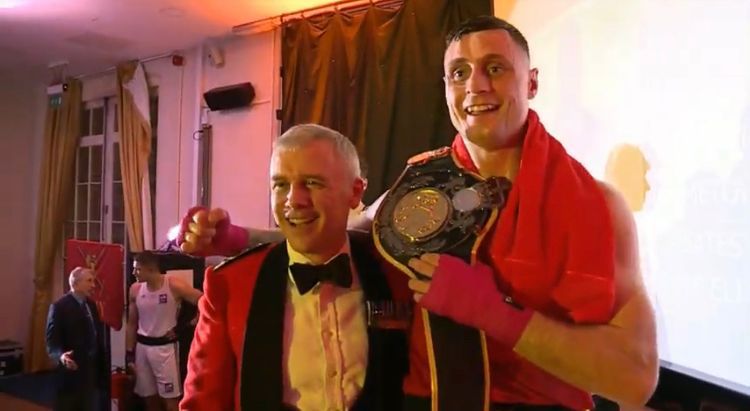 Bout results (winners in BOLD)
Bout One: Under 54kg – (CFN) Niamh Brooks v (AET) Britney Walker
Bout Two: Under 60kg – (PTE) Lewis Harvey v (AET) Terence McIlroy
Bout Three: Under 63kg – (FUS) Rob Jones v (ETME) Iwan Thomas
Bout Four: Under 67kg – (PTE) Jordan Shaw v (AS1) Taylor Andrew
Bout Five: Under 71kg – (LCPL) James McCool v (MNE) Lucas France
Bout Six: Under 57kg – (PTE) Lily Delvin v (AS1) Frankie Lyall
Bout Seven: Under 75kg – (FUS) Connor Moore v (MNE) Grant Crookes
Bout Eight: Under 86kg – (CPL) Nick Wright v (MNE) Joel Hassan
Bout Nine: Under 92kg – (LCPL) Jack Hindmarsh v (MNE) Gabriel Rands-Silva
You can watch the full replay of the Inter Services Championships 2023 by clicking here.