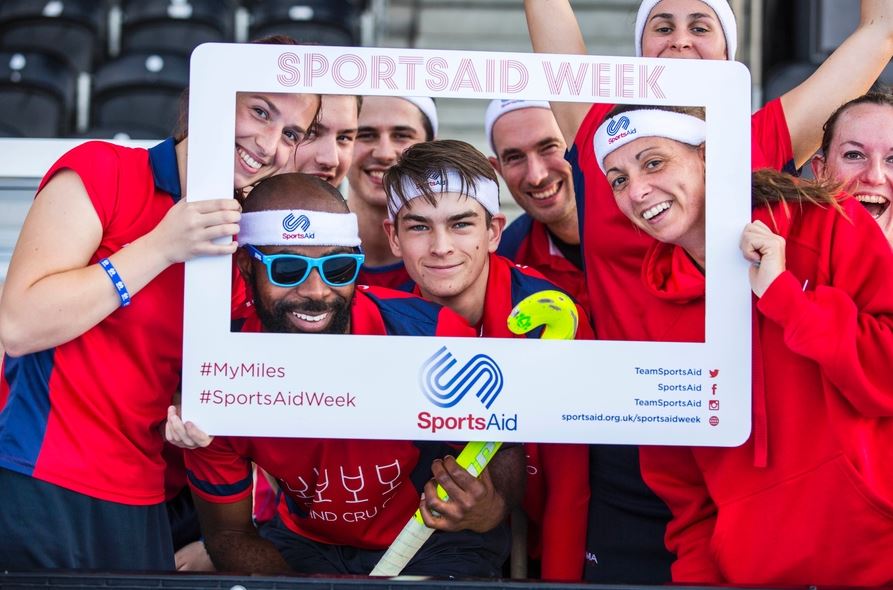 SportsAid week is one month away
August 24, 2018 | by Matt Halfpenny
SportsAid supports many boxers on the England Talent Program including 8 of the 10 boxers currently competing at the Youth World Championships.
Sponsered athletes include:
1. Simran Kaur
2. Caroline Dubois
3. Elise Glynn
4. Gemma Richardson
5. Connor Tudsbury
6. Ivan Hope Price
Fundraising is a key income stream for the charity, and the annual initiative, launched in 2016, has generated over £90,000 in its opening two years. There are so many ways for you to get involved and SportsAid would love to hear from you to help plan your activity. Here's all you need to know about SportsAid Week 2018, which takes place from 24-30 September, to get started….
PLEASE CLICK HERE TO REQUEST YOUR SPORTSAID WEEK FUNDRAISING PACK
WHAT IS SPORTSAID WEEK ALL ABOUT?
SportsAid helps over 1,000 athletes across more than 60 sports each year, the majority aged 12 to 18, by providing them with an average award of £1,000. SportsAid Week is a fundraising drive designed to support the country's brightest sporting prospects as they strive to represent Team GB and ParalympicsGB at future Olympic and Paralympic Games.
All the money raised assists young sports stars with training and competition costs, including equipment, accommodation and transport, during the critical early stages of their careers. The initiative also acts as an opportunity to shine a spotlight on SportsAid and the work the charity does to provide athletes and their parents with support at the beginning of the talent pathway.
Adam Peaty, Ellie Simmonds and Lutalo Muhammad all previously received the charity's support and are SportsAid Week ambassadors. Ellie and Lutalo are returning to the roles for the second consecutive year. They are joined by Laura Wright, the UK's leading classical artist who has performed at many major sporting events, who has been a key supporter of SportsAid since 2015.
HOW DO I GET INVOLVED?
Signing up for a fundraising pack is the best first step towards getting involved in SportsAid Week! It really is up to you as to how you show your support – whether it's on your own or with friends, family and colleagues. You decide the size of your event – no matter how big or small….
• The #MyMiles Challenge (more below!)
• Sponsored bike rides, rows, runs, swims, walks and team triathlons
• Bake sales
• Healthy eating challenges
• Sports quizzes
• Athlete demonstrations
• Fancy dress days
• Bucket collections
• Raffles
These are just a few ideas for fundraising activity you could undertake which have been particularly popular in previous years. Please email Grace Hughes, SportsAid's Partnership and Activation Manager, on sportsaidweek@sportsaid.org.uk if you have any questions about SportsAid Week 2018.
HOW DOES FUNDRAISING HELP?
The money you raise during SportsAid Week will help to support athletes in many different ways – no matter how big or small the amount! They don't just feel the impact of SportsAid's backing financially though – they also see the award as a motivational boost and a recognition of their talent as they look to progress forward with their careers.
• £5 will help one of Britain's best young athletes get to their next training session
• £10 will help a disabled footballer purchase new shinpads
• £25 will help a young gymnast pay for a pair of wrist supports
• £50 will help a young kayaker replace a damaged helmet
• £100 will help a young athlete visit a physio for rehabilitation from an injury
• £500 will help a young boxer travel to their next major international competition
• £1,000 will provide a full year's worth of support for a SportsAid athlete
You can keep up-to-date with all the SportsAid Week 2018 activity before, during and after by following the charity on Twitter, Instagram and Facebook