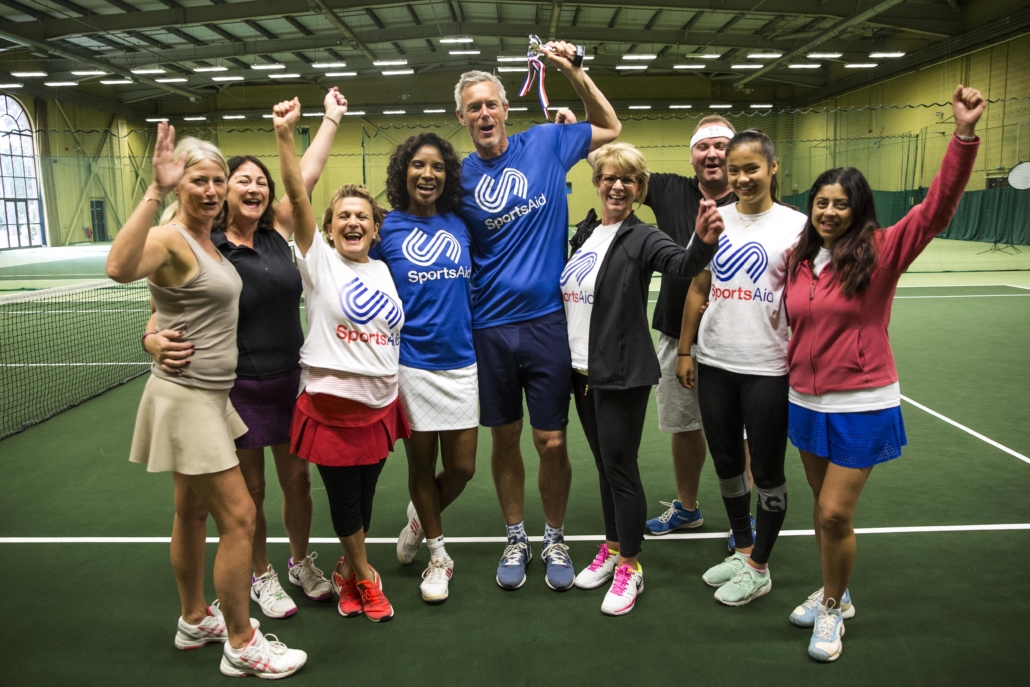 Boxers asked to support next generation
August 31, 2019 | by Matt Halfpenny
Boxers at clubs up and down the country are being urged to join in with SportsAid's #MyMiles Challenge, which supports Britain's next generation of athletes.
Launched in 2017, it pays tribute to the commitment and dedication of talented young athletes as they pursue their sporting ambitions.
On average, SportsAid athletes cover around 40 miles every week, under their own steam, as they train and compete.
The Challenge encourages supporters to keep the athletes company by undertaking physical activity of their own and posting their progress on social media.
A total of 50 athletes have been supported by SportsAid in 2019, including boxer Adam Azim who is this year's 60kg England Boxing National Youth Champion.
A combined total of 19,722 miles was accumulated during SportsAid Week 2017 and 2018 and this year the Challenge is taking place throughout the whole of September.
How do I join the #MyMiles Challenge?
SportsAid has linked up with Race Nation to provide an online platform for supporters to join the #MyMiles Challenge, which you can access here.
You can choose your own distance, do a #MyMiles Marathon of 26.2 miles or aim for 40 miles to match the athletes. How many miles can we cover this year to show our support for the country's brightest sporting prospects?
Choose your own #MyMiles target
What would you like to achieve? Set yourself a target of as many miles as you wish. Remember to be ambitious as time is on your side…you have a whole month to reach your goal after all. Why not team up with friends to share the challenge?
A #MyMiles Marathon
Create your own marathon! Complete 26.2 miles your way: plan your route and run/cycle/row/walk it all in one go, or gradually progress towards your target by completing a diverse range of activities throughout the month.
#MyMiles x 40
This is the distance a SportsAid athlete, on average, will get through in training, under their own steam, every week. Put yourself in their shoes and see how challenging it is to complete 40 miles in a week around your busy schedule.
Race Nation allows you to set up a sponsorship page, via Sports Giving, if you would like to raise funds through the challenge.
We would also love you to post your miles on social media and spread the word by making a nomination to continue the chain. The #MyMiles Challenge is growing year on year, so why not join the movement in 2019?
How shall I do my #MyMiles?
How you choose to support the #MyMiles Challenge is entirely up to you. SportsAid will be keeping a running total throughout September via Race Nation. We are looking for you to take the lead and decide how you would most like to join in the Challenge. An important point….if it's not easy to record the distance of your activity….20 minutes = 1 mile.
Boxing and boxercise are excellent ways to fit the Challenge into your weekly schedule.
Where does the money raised go?
The money you raise through the #MyMiles Challenge will support athletes in many different ways – no matter how big or small the amount. They don't just feel the impact of SportsAid's backing from a financial point of view, the award acts as a motivational boost and provides recognition as they look to progress towards their sporting ambitions.
SportsAid athletes benefit from a range of personal development opportunities enabling them to broaden their skillsets.
Many receive expert advice through workshops which focus on areas such as nutrition, performance lifestyle management, sports psychology and telling their story through the media. They can also access mentoring through buddy schemes.
The charity's impressive track record was highlighted at the Rio 2016 Olympic and Paralympic Games where alumni won 150 medals. This included 46 of Team GB's 67 medals (20 gold, 15 silver, 11 bronze) and 104 of ParalympicsGB's 147 medals (44 gold, 28 silver and 32 bronze).
Signing up
You can sign up to the #MyMiles Challenge today by clicking here.